Some Things That Are Confused With Coins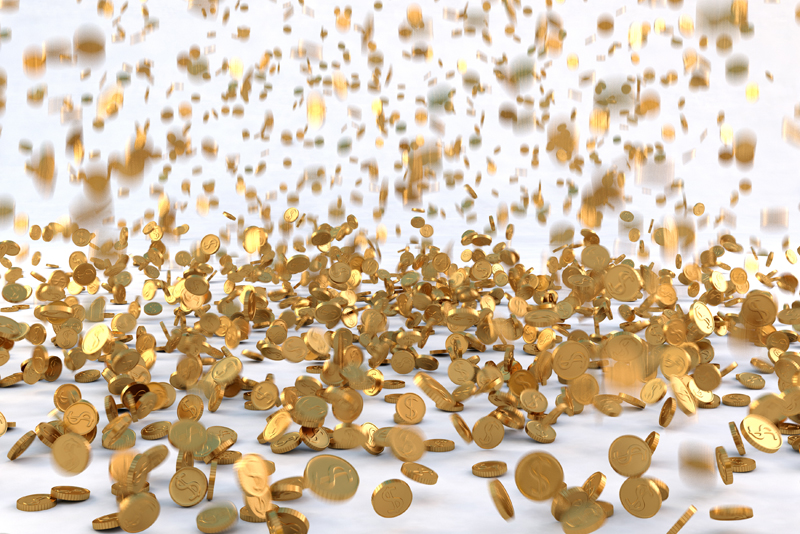 Many items are frequently confused with coins. There is one that is perhaps the most frequently mistaken for a foreign coin, and that are apothecary weights used by druggists on a balance beam or scale. These weights represent fractions or multiples of a drachm. Early day druggists were referred to as apothecaries, hence the name for the weights.

The drachm is a weight used by early druggists and is the same weight as the original drachm. The early Greeks used the drachm as a measure of weight many years before the birth of Christ. At that time the drachm was equal to 1/8th of a troy ounce of silver, or 3.887 grams, which is the current apothecary's weight. These weights frequently find their way into many junk coins boxes and frequently puzzle coin collectors.

These apothecary weights are generally described as a round brass piece that has some strange looking letters inscribed on them, and what appears to be a large 3 on one side. The denomination is 3 "something's," (3ii). The 3ii is the real clue here.

The troy pound equals 12 ounces. An ounce equals eight drachm. a drachm equals three scruples, which is where the odd-looking 3 comes into play. The three scruples also equal 60 grains. This is loosely based upon the Roman scruple, which was equal to 1/24th of an ounce or 1/288 of an as, or pound.

A typical dictionary lists the drachm term as "dram," which is a correct spelling for the term. Unless you are a pharmacist, you will probably not be familiar with these denominations, even though they were the legal pharmacy weight system in the U.S. up until 1971. There is also a fluid drachm or dram loosely based upon the weight of a given volume of water.

You may also come across some similar items that are rectangular in shape, which appear to be composed of brass. They will often feature "5 DWTS" on one side and five small circles on the other. This like the apothecary looking coin, is also a weight.

The 5 DWTS stands for five penny-weights. Each pennyweight equals 20 grains, so the piece weighs 100 grains. Four of the five pennyweights would equal one troy ounce. Many old-time jewelers had a set of these weights, like the drachms, to use on a balance scale to weigh gold. The set runs upwards from one half grain.



Related Articles
Editor's Picks Articles
Top Ten Articles
Previous Features
Site Map





Content copyright © 2021 by Gary Eggleston. All rights reserved.
This content was written by Gary Eggleston. If you wish to use this content in any manner, you need written permission. Contact Gary Eggleston for details.