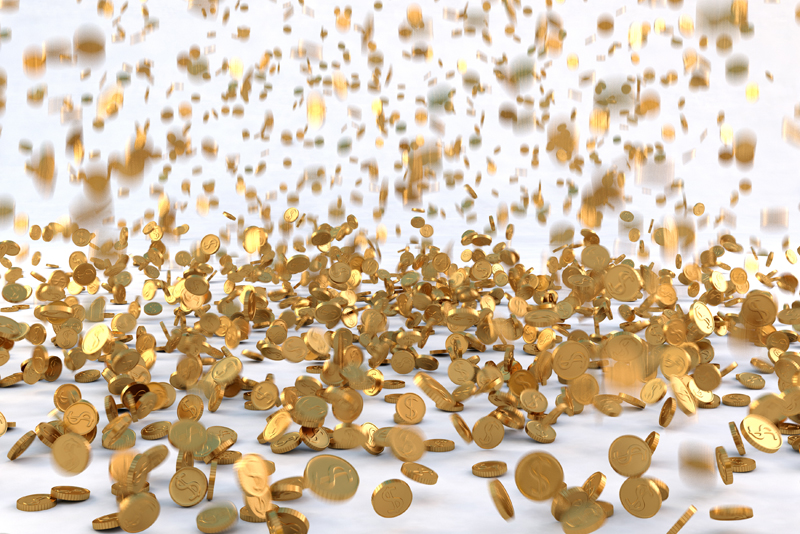 You probably have never heard of a dime weevil before. There is a reason for this, but we will get to that shortly. The nature of this "bug" dealt with dimes. In May 1912, newspapers reported that a woman had been ejected from a St. Paul streetcar for putting a "slick" dime in the fare box. She later sued the city and won $150 in damages.

The heavily worn dime could have been one from one of the early years of the Barber design. These were first struck in 2892. More likely it was a Seated Liberty dime minted sometime between 1837 and 18891. Some Seated Liberty coins would still turn up in circulation as late as the 1930s.

Another story involving dimes appeared in October 1912. The "Washington Post" claimed that two new insects had been discovered. They were named the "dime weevil" and the "plug bug." Both of these insects were said to be so strong that they could bore a hole through a dime, thereby threatening the nation's entire dime supply.

Apparently, government officials weren't too concerned about these two pests. Production of dimes in 1912 increased only slightly over 1911 levels. The Philadelphia Mint struck nearly 20 million, and the San Francisco Mint cranked out more than 3 million.

In 1915 another myth had many people checking their dimes. Who could resist the chance to buy a new Ford Model T for only four dimes, especially if they happened to be the right ones?

The story went that that the person finding four dimes, whose mint marks were the letters F-O-R-D, would be presented with an automobile by the company of that name. Needless to say it was an urban legend, much like many that circulate on the Internet today. Still it kept the Ford Motor Company in the public's mind for a number of years.

Of course the search would have been in vain. Two of the letters are "F" and "R." There is no coin struck in the U.S. that has these letters on them as a mint mark. The Denver Mint of course struck coins with a "D" mint mark starting in 1906. The New Orleans Mint had suspended all coinage in 1909, but millions of dimes were in circulation at the time with the "O" mint mark.

The 40-cent Ford was just a myth that did stir up some interest in Barber dimes. Today most are inexpensive despite the urban legend about them. And in case you are wondering if there really is a dime weevil or a plug bug, they are myths too.



Related Articles
Editor's Picks Articles
Top Ten Articles
Previous Features
Site Map





Content copyright © 2021 by Gary Eggleston. All rights reserved.
This content was written by Gary Eggleston. If you wish to use this content in any manner, you need written permission. Contact Gary Eggleston for details.