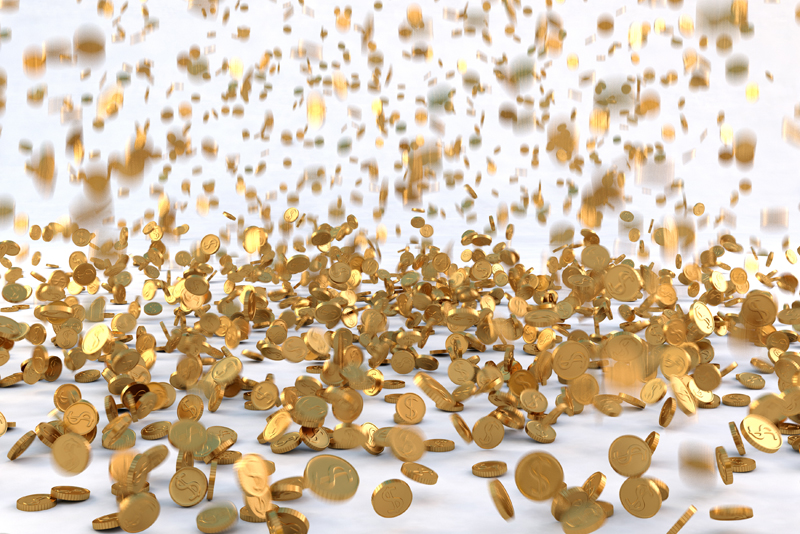 With the onset of the Civil War, people started hoarding precious metal coinage. This forced the merchants and the public of the time to adopt some rather strange measures to cope with the situation. Necessity is considered to be the mother of invention or inventing in general. Even with that said, many people would be surprised at how people and merchants of the period dealt with the coin shortages of the Civil War Period.

One of the ways that they coped was to adopt postage stamps as a substitute currency. Almost overnight around $25 million dollars in small change disappeared from the commercial channels. Although many folks had coins squirreled away, they were very reluctant to spend the coins that they had. Their fears of more inflation kept them from spending the coinage that they possessed.

They were correct in their fears. Inflation was a problem for both sides of the Civil War. Even though we are moving to a cashless society, we can still easily imagine what things would be like without small change of any type. In 1862 the situation was much worse than anything we might experience today. Back then prices of things were much less than what they are today.

A quarter represented a good deal of money at the time. Three cents could buy you a newspaper or a ride. Five cents would get you a glass of beer and lunch. Not being able to get your change back was simply intolerable. So the public turned to the only other medium that hadn't developed a shortage yet. They started to use postage stamps for small change.

As a result merchants were forced to accept stamps as a substitute for coinage. Most figured that even the odd-denomination stamps were better than other substitutes or the prospect of receiving no change at all. Shopkeepers posted signs and placed advertisements in newspapers stating that they accepted postage stamps as payment for goods and services rendered.

Needless to say, stamp sales across the North skyrocketed overnight. In New York City alone stamp sales went from $3,000 to $25,000. As the public rushed to use stamps, they may not have realized some of the disadvantages of stamps substituting for small change. Stamps didn't work out so well on rainy or windy days.

The public euphoria for stamps soon cooled down once the serious drawbacks became evident to them. They quickly discovered stamps had a knack for getting soiled and collected into messy wads in the bottom of pockets and purses, especially after changing hands a few times.

These drawbacks necessitated some kind of a solution. Somebody came up with the idea of placing the stamps into small, neat envelopes that could have the value of the stamps printed on the outside of the envelopes. This idea quickly caught on with the public and merchants. Printers rushed to their presses and printed off many different samples. Plus many merchants soon realized the advertising potential of these small envelopes of having their name imprinted on these envelopes.



Related Articles
Editor's Picks Articles
Top Ten Articles
Previous Features
Site Map





Content copyright © 2021 by Gary Eggleston. All rights reserved.
This content was written by Gary Eggleston. If you wish to use this content in any manner, you need written permission. Contact Gary Eggleston for details.