Spanish language tip of the month. Los Colores.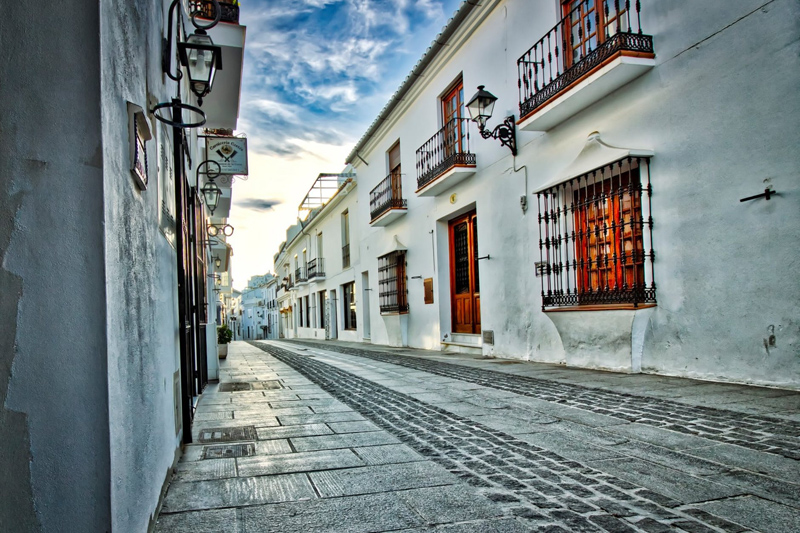 Do you know how to say "white" or "red" in Spanish? If the answer is "no", here is a basic list of colors in Spanish:
amarillo : yellow
azul : blue
blanco : white
gris: grey
marrón : brown
negro : black
rosa: pink
rojo : red
verde: green
violeta : violet
Those are the most common names of colors in Spanish. Let see some examples:
La
casa
es
blanca
. (The house is white.)
El
perro
es
blanco
. (The dog is white.)
La
bandera
es
ama
rilla. (The flag is yellow.)
El
coche
es
amarillo
. (The car is yellow.)
As you can see, these examples include "blanco" and "blanca", and "amarilla" and "amarillo". This is because some color names change according to the gender of the substantive they qualify (they are adjectives). As the noun "casa" is feminine, we'll use the feminine form of "blanco", which is "blanca". And same for the rest of the examples.
On the other hand, there is another group of color names which do not change their gender. Never. Doesn't matter is the noun they qualify is either masculine or feminine. See the examples:
Esta
planta
es
verde
. (This plant is green.)
El
libro
es
verde
. (The book is green.)
"Planta" is a feminine noun, and "libro" is a masculine noun. But the adjective "verde" doesn't change. The same thing happens with colors "azul", "violeta" or "gris".
So, we already know that some Spanish names of colors, working as adjectives, in Spanish, change according to the gender of the noun they qualify. And other ones don't.
But what happens when we use "claro" ("light") and "oscuro" ("dark")? In that case, there is no gender agreement. We'll
always
use their
masculine
forms, even if the noun is feminine!
Take a look at this example: "Me gusta más la falda rojo oscuro."
Here, the noun "falda" es feminine ("la falda"). If we were just saying "the red skirt", we'd say: "la falda roja", where the adjective "rojo" would change to its feminine form "roja", as the noun "falda" is feminine. The sentence would be:
"Me gusta más la falda roja".
But, as we are also using "oscuro", which qualifies the adjective "roja", we'll need to use both, "rojo" and "oscuro" in masculine.
NOTE: These previous rules and examples apply to Spanish colors words, when used as adjectives. But these words can also work as nouns. In this case, they will always be masculine:
Mi color favorito es el rojo. (My favorite color is red.)
El verde es el color de la esperanza. (Green is the color of hope.)
Finally, I found this book on Amazon:
Spanish Word Games For Dummies
Looks really interesting if you are learning new vocabulary and want to practice, practice, practice!
You Should Also Read:
Spanish tip of the month. ¿Qué hora es?
Spanish tip – Prepositions
Spanish tip of the month – Polisemia - Polysemy


Related Articles
Editor's Picks Articles
Top Ten Articles
Previous Features
Site Map





Content copyright © 2022 by Angeles Fernández. All rights reserved.
This content was written by Angeles Fernández. If you wish to use this content in any manner, you need written permission. Contact Angeles Fernandez for details.