Daniel Boone Half Dollar Commemorative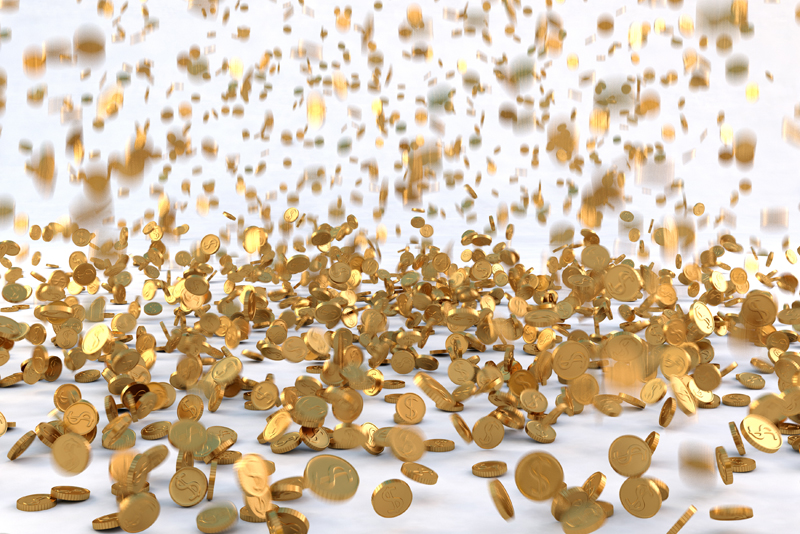 This half dollar was issued from 1934-1938 and was minted at all three mints. In the year 1935, the date "1934" was added to the field on the reverse, resulting in two different versions of the coin. As such, there was a 1935, a 1935-D, and a 1935-S that can be had with or without the "1934" date.

As Daniel Boone has always been a favorite American hero and frontiersman, it shouldn't be too surprising that some type of coin would be issued to honor him. The half dollar was commissioned to commemorate the 200th anniversary of the famous frontiersman's birth. The inscriptions surrounding the portrait include "United States of America," and "Half Dollar."

On the obverse of the coin is a portrait of Daniel Boone. Since no portraits of him are known to exist, this picture is an artist's conception created by Augustus Lukeman. This likeness is quite different from the portrait of Boone which had appeared on the 1921 Missouri Centennial Half Dollar. The reverse side of the coin features a scene of the Daniel Boone holding a chart of Kentucky and a musket, facing an American Indian holding a tomahawk.

In the background is a blockhouse stockade and a sun with rays. This background was also designed by Agustus Lukeman. The inscriptions surrounding the portrait read "In God We Trust," "E Pluribus Unum," and "Daniel Boone Bicentennial Pioneer Year," and the date of the coin's issue. One interesting gaff of the Indian portrayed is that some people have pointed out that it looks like Daniel Boone informed the Indian that his fly was open and that he positioned his hands to cover it up.

Out of the maximum authorized mintage of 600,00 coins only about 10,000 of the 1934 Daniel Boone Half Dollars were produced and sold at a premium of $1.10, bringing the price of the half dollars to $1.60. The money raised from the sale of the coins was supposed to be used to restore four historic sites associated with Boone and Kentucky.

In the following year, additional coins were struck at the Philadelphia, Denver, and San Francisco Mints carrying the 1935 date. Subsequent to the initial distribution of the half dollars, Congress passed legislation that stipulated that the original design should be supplemented by adding the bicentennial year of "1934" to the reverse of the coin. A smaller number of the coins were minted with the "small 1934 on reverse" and came to represent a scarce variety.



Related Articles
Editor's Picks Articles
Top Ten Articles
Previous Features
Site Map





Content copyright © 2021 by Gary Eggleston. All rights reserved.
This content was written by Gary Eggleston. If you wish to use this content in any manner, you need written permission. Contact Gary Eggleston for details.