Half Dollars Fail To Circulate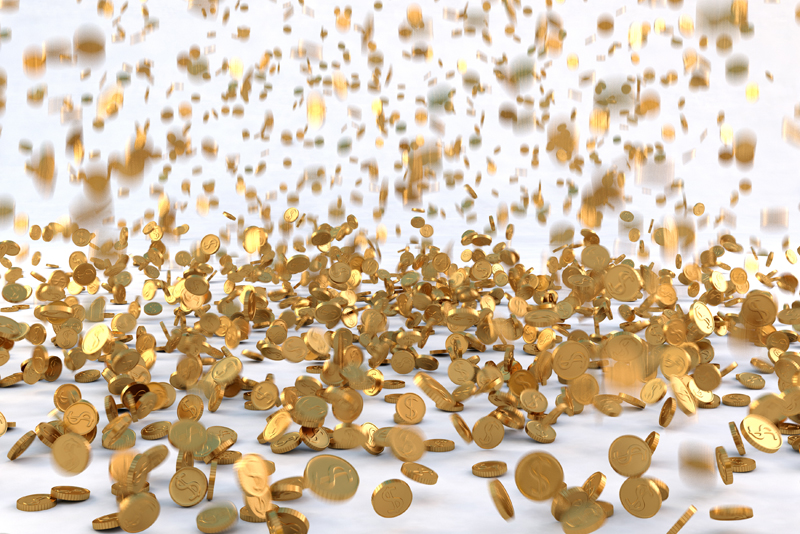 Perhaps you have been wondering where all of the half dollars have went to. With the U.S. Mints churning out millions very few of them ever seem to show up in your area. Apparently most of them seem to wind up in casinos in Las Vegas. This seems to have happened with the Eisenhower dollars and before that with silver dollars.

You might then wonder if there has been any other historic parallel for the current non-circulating half dollars. With the demise of the 90 percent silver half dollar in 1964, the half dollar coin has been pretty much a no show as pocket change is concerned. Of course this isn't the first time for something like this.

As far back as 1830 half dollars haven't circulated very well. Their principle use seemed to be for interbank transfers and the storage of funds as larger coins were melted for their bullion content. Bankers were content to fill their vaults with half dollars, as long as they would stack properly.

At that time, coins were counted in stacks, so a common complaint was that some denominations of coins just wouldn't stack properly. You may notice this problem today. Some coins just don't stack well in a coin tube properly, as the top of the stack will show a definite tilt.

You really can't fault the Mint for not trying to make the Kennedy half dollar a circulating coin. After all, they have struck millions of them over the years with silver and non-silver versions. Treasury officials have estimated it would take between 800-900 million half dollars to saturate the market in order to get the coin to circulate freely in your pocket change. Unfortunately, the mintage amounts for a given year have fallen far short of this target.

The Mint has tried a number of methods to get the half dollar to circulate. Chief among these methods has been to push the coins through the Post Office and in the pay of soldiers overseas. That attempt fell flat from the beginning as most countries would only accept paper currency.

Unfortunately coin collectors were blamed for the Mint producing so many 1964 Kennedy half dollars. The Mint claimed it was saturating the market to prevent the hoarding of half dollars. Unfortunately, it produced the opposite effect. People did hoard the coins for whatever reasons. The switch to the copper-nickel clad seems to have satisfied the coin purists and traditionalists, but it has done little more than to confuse the public.



Related Articles
Editor's Picks Articles
Top Ten Articles
Previous Features
Site Map





Content copyright © 2021 by Gary Eggleston. All rights reserved.
This content was written by Gary Eggleston. If you wish to use this content in any manner, you need written permission. Contact Gary Eggleston for details.