New Photoshop CS6 Design Tools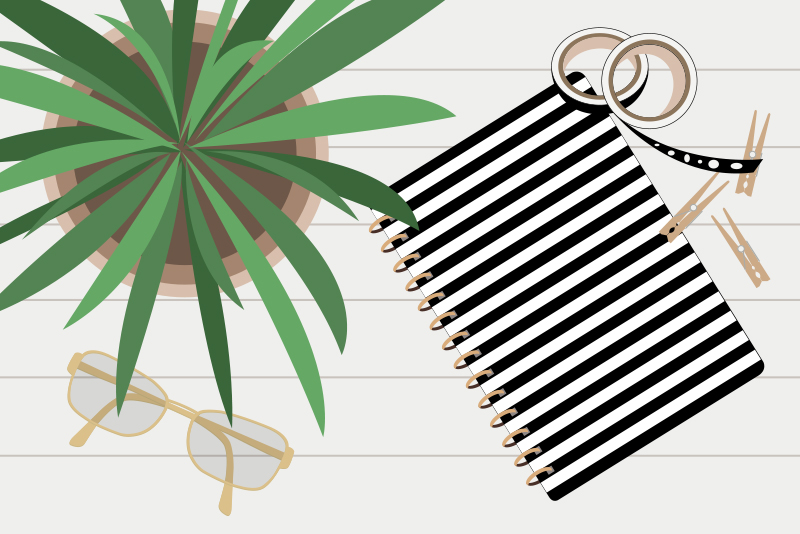 If you are a fan of the paragraph and character styles functions in Adobe
R
InDesign
R
, you will be very happy with the new additions to text formatting in Photoshop
R
CS6. If you need control over vectors, you will like the new vector layers. If you need pixel-perfect alignment in your graphics, you will like the new Snap to Pixel and Aligned Rendering features. If your graphics have hundreds of layers, you will like the new layer search feature.
Text Formatting
With these new text formatting tools, you can set paragraph and character styles that are retained across multiple documents. As in InDesign, any changes made to the styles are also applied across all documents.
The first thing you will notice is the new
Type menu
in the Menubar and the new
toggle button
for the Character and Paragraph panels in the Type Options Bar. If you are doing some serious type formatting, you will want to switch to the new
Typography Workspace
.
New and Improved Panels
The Paragraph panel is about the same as before, but we have some new icons on the Character panel. These new icons are for applying OpenType ligatures, ordinals, fractions, swash and other options.
We also have new Paragraph and Character Styles panels. These panels work very much like their counterparts in InDesign. As in InDesign, we first apply paragraph styles or edit the
Basic Paragraph
style. These styles will apply to a large body of text. To control the styles for individual words or letters, you will use the Character Styles panel to apply character styles to these small areas that will override the paragraph styles.
You can save your custom styles in the Paragraph and Character Styles panels. Also, when you drag a type layer from one document to another, the styles applied to the text move with the layer. Finally, we have a new type-rendering engine that does a better job displaying the text in the document.
New Vector Layers
With the new vector layers, you can control the Fill, Stroke and other aspects. The new
Shapes Options Bar
has new Fill and Stroke menus for applying colors, gradients and patterns. The new
Stroke Options pull-down panel
gives you control over dashed, dotted and other stroke styles.
With the new Snap to Pixel and Aligned Rendering you can create crisp and sharp vector graphics. The Snap to Pixel feature snaps the vector paths on pixel grids and the Aligned Rendering option aligns the outer edges of strokes with the pixel grid and removes anti-aliasing.
New Layers Search
Digital artists who create amazing artwork in Photoshop can accumulate a large number of layers. With the new Layers panel search feature and new improvements to the layers management, the digital artist's life just got easier.
You will find the new
Search controls
at the top of the Layers panel. As you can see, you can search for Kind, Name, Effect, Mode, Attribute and Color. These filter types can be further refined. For example, each of the
Effect
,
Mode
,
Attribute
and
Color
filters have its own preset list. The
Kind
filter has a group of icons for Pixel, Adjustment, Type, Shape and Smart Objects. The
Name
filter gives you a text box. Once you set the search attributes, Photoshop will display only those layers that match the search criteria. You can toggle the filtered layers on and off with the square red button at the right of the search area.
Layer management has been improved in CS6. Have you ever wanted to apply a blend mode to several layers? Now you can. You can also control Layer Styles and Layer Effects for layer Groups. Finally, you can now see the Opacity and Blend Modes for hidden layers.
*Adobe provided a copy of this software to me for review purposes.
Copyright 2018 Adobe Systems Incorporated. All rights reserved. Adobe product screen shot(s) reprinted with permission from Adobe Systems Incorporated. Adobe, Photoshop, Photoshop Album, Photoshop Elements, Illustrator, InDesign, GoLive, Acrobat, Cue, Premiere Pro, Premiere Elements, Bridge, After Effects, InCopy, Dreamweaver, Flash, ActionScript, Fireworks, Contribute, Captivate, Flash Catalyst and Flash Paper is/are either [a] registered trademark[s] or a trademark[s] of Adobe Systems Incorporated in the United States and/or other countries.


Related Articles
Editor's Picks Articles
Top Ten Articles
Previous Features
Site Map





Content copyright © 2021 by Diane Cipollo. All rights reserved.
This content was written by Diane Cipollo. If you wish to use this content in any manner, you need written permission. Contact Diane Cipollo for details.