Some Other Issues To Consider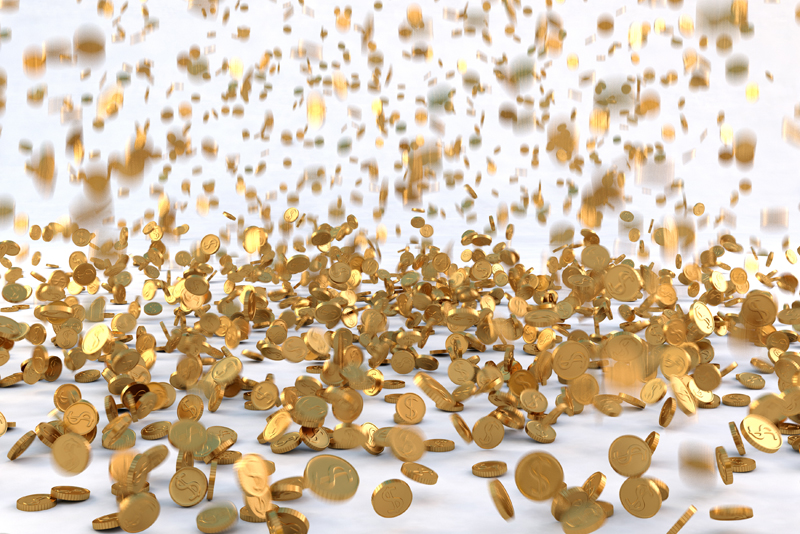 There are other types of gold buyers to be aware of besides the ones that advertise on radio or television, these are the ones that set up shop in a hotel for a day and are gone the next. They are usually just as shady if not more so than the radio and TV cash-4-gold scam artists.

Another issue is privacy. Coin dealers typically collect information from a seller, specifically a form of government-issued identification, such as a driver's license, before they will hand over a payment for your gold. In some locales, the coin dealers may be legally required to collect such information. In most cases the coin dealers are trying to avoid buying stolen gold items.
Granted some prospective sellers are going to be concerned about having to provide some type of identification.

Having to produce some kind of identification offers a certain level of protection to prevent the sale of stolen items. This could help law enforcement to recover such stolen property. Plus it offers the coin dealer some protection as they are trying to cover their own interests.

Even if you are concerned about your privacy, you really have to put yourself in the shoes of someone who has had their gold items stolen from them. If you some items stolen from you, I am sure you would want them to be recovered and returned to you. Having to offer some type of identification to complete the sale really isn't that bad of an idea in an honest transaction.

If you don't like the idea of selling your gold items directly to a coin dealer, consider opting for an auction. You can sell your gold items directly through Web sites such as eBay or other similar online auction sites. Do keep in mind that most of these sites will take a certain percentage of the selling price. However, the coins will be exposed to a broad range of collectors; you normally wouldn't be able to reach otherwise.

Keep in mind that coins that have been graded and slabbed by a reputable coin grading service will fetch a better price than coins that are sold "raw." For gold coins with exceptional rarity or condition, it is not a bad idea to spend a little money and have them professionally graded and slabbed.

No matter how you decide to sell your gold coins, it is essential that you get educated on what your coins are worth and to consider the options that you have to sell them for the best profit.



Related Articles
Editor's Picks Articles
Top Ten Articles
Previous Features
Site Map





Content copyright © 2021 by Gary Eggleston. All rights reserved.
This content was written by Gary Eggleston. If you wish to use this content in any manner, you need written permission. Contact Gary Eggleston for details.