Vitamin D May Protect Very Early Pregnancy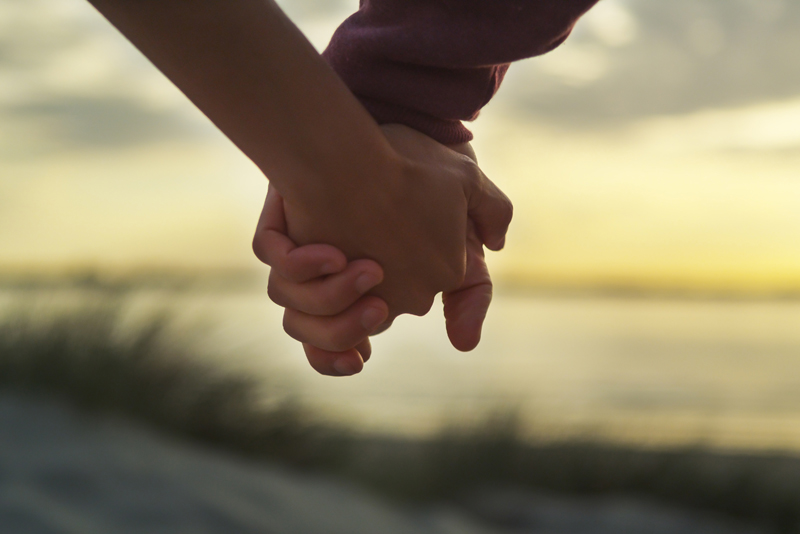 A key factor for the success of early pregnancy is the placenta's ability to produce adequate levels of estrogen and progesterone to nourish and support ongoing gestation. A shortfall of progesterone is a known trigger for miscarriage and implantation failure so ensuring good hormone production is vital for preventing miscarriage and early pregnancy loss.

In very early pregnancy estrogen and progesterone are produced from the corpus luteum which is a tiny, temporary endocrine gland that develops on the ovarian surface from remnants of the collapsed ovarian follicle.

As pregnancy develops the tiny placenta must take over this important job of hormone production, and this transition can happen as early as the seventh week of gestation (gestation is calculated from the first day of your last period).

A 2007 study (1) discovered that the efficiency with which the placenta produces pregnancy-sustaining hormones is greatly influenced by the availability of vitamin D3 - or calcitriol - which is known to be quite deficient in many women. This study concluded:

"...calcitriol (vitamin D3) is a physiological regulator of placental E(2) (estrogen) and P(4) (progesterone) production and suggest a novel role for calcitriol upon placental steroidogenesis (hormone production)."

Other studies (2) have also found that low levels of vitamin D may be linked with increased risks for pregnancy loss.

Vitamin D deficiency has been described as a virtual epidemic in many studies. Simply restoring adequate vitamin D3 levels may help the placenta to produce more estrogen and progesterone, moderate immuen function and prevent miscarriage in a very natural way.

If you have had a prior miscarriage it may be wise to ask your physician to test your vitamin D levels with a test for 25-hydroxy-vitamin D or 25-OHD which measures the circulating levels of active vitamin D. The normal reference range is rather wide, ranging from 30-100ng/ml and many experts feel that the lower end of this range, although 'normal,' is set a little too low for optimal health, fertility and pregnancy wellness.

How much vitamin D is safe in pregnancy? Despite the relatively low RDA for vitamin D, recent studies have given pregnant women 4,000 IU of vitamin D3 during pregnancy and have found that this dose may reduce the incidence of gestational diabetes and pre-term birth.

A 2011 review from the Medical University of South Carolina has shed light on the controversial topic of vitamin D requirements in pregnancy. Although the RDA for vitamin D has been increased from 400 IU a day to 600 IU - the level in many prenatal vitamins is still 400 IUs, a level considered by many experts to be wholly inadequate especially during pregnancy.

The topic of vitamin D supplementation is rarely addressed pre-conceptually or at the twelve week ante-natal visit leaving many women in the dark about new recommendations. This 2011 review concludes that ten times the usual amount of vitamin D may be needed:

"Current evidence supports the concept that circulating 25-hydroxyvitamin D should be 40-60 ng/ml (100-150 nmol) during pregnancy and a daily intake of 4000 IU vitamin D3 is required to attain that circulating level."

If you are newly pregnant ask your physician for a 25-hydroxy vitamin D test to check your levels. If they are low ask about beginning a supplement program and re-testing to make sure that your levels are adequate to conceive, and to have a healthy pregnancy.

Vitamin D3 is considered to be the safest form of vitamin D to supplement and because it is a fat-soluble vitamin it is best absorbed with a fat containing meal. Studies have shown that having good vitamin D levels can have a protective effect upon your pregnancy reducing the incidence of premature birth so it is important that your levels are good.

This article is for informational purposes only and is not intended to replace the advice of a suitably qualified physician or dietitian.


(1) J Steroid Biochem Mol Biol. 2007 Mar;103(3-5):529-32. Epub 2006 Dec 23.
Estradiol and progesterone synthesis in human placenta is stimulated by calcitriol. Barrera D, Avila E, Hernández G, Halhali A, Biruete B, Larrea F, Díaz L.

(2) Hum Reprod. 2014 Feb;29(2):208-19. doi: 10.1093/humrep/det424. Epub 2013 Nov 24.
Vitamin D deficiency may be a risk factor for recurrent pregnancy losses by increasing cellular immunity and autoimmunity. Ota K1, Dambaeva S, Han AR, Beaman K, Gilman-Sachs A, Kwak-Kim J.


Related Articles
Editor's Picks Articles
Top Ten Articles
Previous Features
Site Map





Content copyright © 2023 by Hannah Calef. All rights reserved.
This content was written by Hannah Calef. If you wish to use this content in any manner, you need written permission. Contact Hannah Calef for details.