Artist's Currency Fooled Experts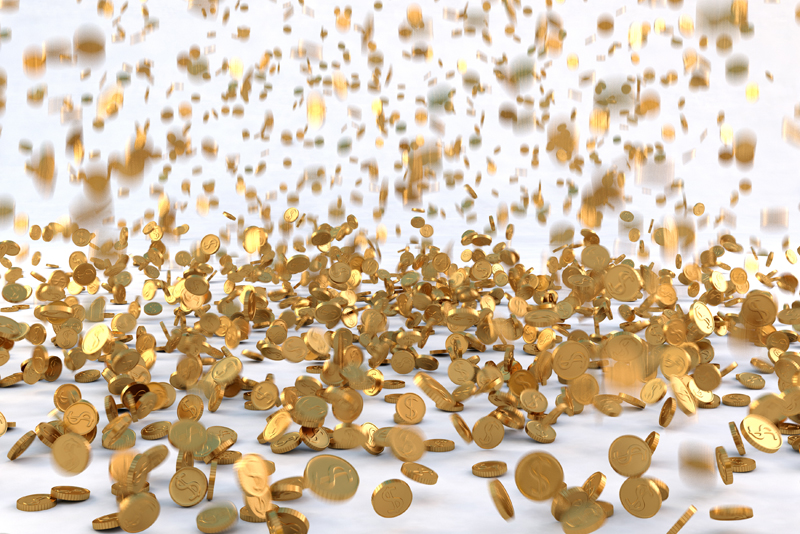 In the late 19th-century some U.S. Painters were so adept at duplicating the government's Treasury notes with their paint brushes that the Secret Service confiscated at least one of the paintings. This group of artists consisted of William Michael Harnett, John Haberle, and John Peto. The artists in question used a photo-realistic method known as trompe l'oeil. This is a French term which translates into "deception of the eye." And the paintings of these artists did give the illusion that real U.S. Currency was framed on a canvas.

The artists enjoyed taking common everyday objects as still lifes. They imitated postage stamps. Bank notes, and similar items. These paper items were pretty easy for these talented artists to duplicate. Being flat, the optical deception was easier to do than with a three dimensional model. Most of the time, their currency paintings were painted more as a practical joke that was intended to fool the viewer into reaching for the object to the amusement of any other onlookers.

These "coinages" of talent instead of being products of the Mint proliferated as saloon keeps, tobacconists and other merchants installed similar paintings on their counter tops and floors. These types of paintings were a boon to the artists who received the commissions for painting them. As an outstanding illusionist, Harnett painted an 1877 work titles Five-Dollar Bill. Harnett's painting shows only a worn $5 Legal Tender Note, which collectors have dubbed the "Wood Chopper" note because of its central vignette, set against a flat background.

The reception to the painting was electric to say the least. One tale has the painting closely examined by another famous artist under a magnifying glass. The examiner unequivocally pronounced the affair as a genuine well-circulated engraved bill that had been pasted on the background as a collage. Of course the "expert" was wrong. When the paint was dissolved away it was rather obvious that it wasn't a real bill. Now restored, the painting is now housed at the Philadelphia Art Museum.

Another famous tromp l'oeil currency painting is John Haberle's "The Changes Of Time." This painting was rendered in 1888 and the entire oil painting is self-framed with carved likenesses of presidents up to Benjamin Harris. The central motif is a black cabinet with brass hinges and latch from which a key hangs on a string. Fastened to the portal are eight pieces of money, 11 postage stamps, two coins, two tokens, a magnifying glass, highlighting a newspaper clipping about another Haberle painting, a letter peeking out of an envelope addressed to Haberle, and a carte de viste of a beautiful woman.




Related Articles
Editor's Picks Articles
Top Ten Articles
Previous Features
Site Map





Content copyright © 2021 by Gary Eggleston. All rights reserved.
This content was written by Gary Eggleston. If you wish to use this content in any manner, you need written permission. Contact Gary Eggleston for details.