PCOS? Check Your Homocysteine Levels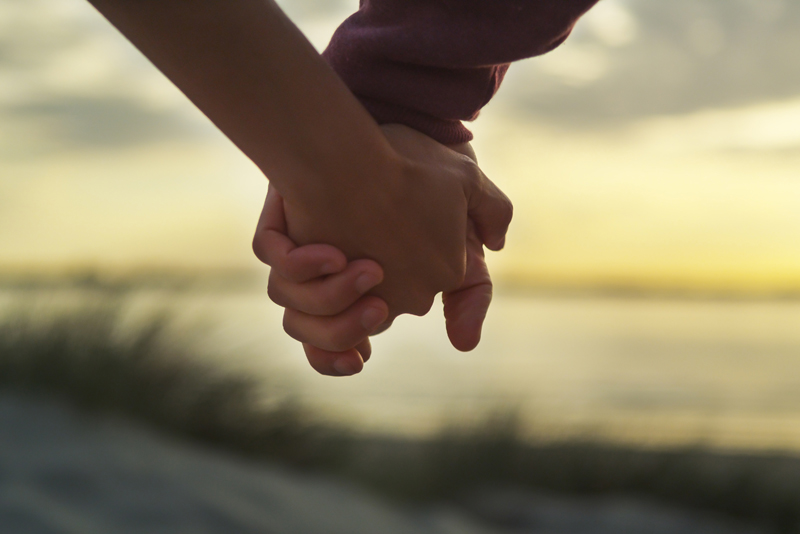 Some women - especially those with PCOS - can have a tendency to produce higher-than-ideal levels of a substance called homocysteine within their bodies which can harm fertility and IVF success. Unfortunately homocysteine levels are seldom measured prior to fertility treatments, so high homocysteine values can remain a 'hidden infertility factor' that may sabotage the chances of pregnancy success.
Many, but not all studies, show an increased risk for high homocysteine in women with PCOS. A 2014 study (5) examined homocysteine levels in one hundred and forty-two women with PCOS and sixty healthy women and found that homocystein was significantly higher in PCOS women, the study concluded:
"The present study has demonstrated increase in mean serum homocysteine concentrations in women with PCOS."
A Turkish study (4) published in Gynecology and Endocrinology, 2007 - compared homocysteine levels in forty four PCOS women and twenty six healthy controls, they discovered that:
"In PCOS women, plasma levels of Hcy (homocysteine) and CRP (a marker for inflammation) were significantly elevated compared with age- and BMI-matched controls..."
"...most of the PCOS-related endocrine and metabolic changes are related to elevated plasma Hcy (homocysteine) and CRP (C-Reactive Protein) levels..."
What exactly is homocysteine you may wonder? In short, homocysteine is a non-protein amino acid that is produced within the body when the amino acid methionine is broken down. Methionine is contained within all animal protein foods such as meats, seafood, eggs and dairy foods so you will be breaking down large quantities of this amino acid on a daily basis unless you are vegetarian or vegan.
Vegetarian and vegan proteins have far less methionine - except for brazil and sesame seeds - however, vegetarian diets also contain far less vitamin B12 so you can still develop a homocysteine excess if you are vegetarian. A vegetarian diet can compromise your ability to process methionine efficiently. To break down homocysteine efficiently the body needs certain key nutrients - vitamin B12, B6 and folate - to fuel either 're-methylation' and 'trans-sulfuration' reactions.
We all have *some* homocysteine in our bodies, but some women have far more than others. A blood test can tell you how well your body is clearing homocysteine; a normal blood homocysteine level is considered to be in the range of 5 to 15 micromols/L. Some experts argue that the normal reference range is too wide ranging and that the upper cot-off should be far lower and propose an upper cut-off of 7-8 micromols/L. Homocysteine levels can rise in response to a number of factors such as:
*Low levels of folate, vitamin B12 required for methylation
*Low levels of vitamin B6 required for trans-sulphation
*Low levels of vitamin B2 and magnesium, also required for homocysteine metabolism
*Poor thyroid function
*A common gene mutation called MTHFR (methylenetetrahydrofolate reductase) which can impair the body's ability to process folate
*PCOS
So, how does homocysteine interfere with fertility? A number of studies have investigated the role that higher homocysteine levels can play in IVF failure and have reached some interesting conclusions. A Turkish study (1) - published in 2012 - studied fifty infertile women who underwent IVF and analyzed the levels of homocysteine with their ovarian follicles at egg retrieval.
The study demonstrated that lower homocysteine levels were correlated with pregnancy success; women who became pregnant had a mean homocysteine level of 9.6 compared to non-pregnant women whose mean homocysteine was substantially higher at 14.9, close to the upper cut-off for normalcy. The researchers found that homocysteine levels over 11.9 were greatly predictive of pregnancy failure and concluded that:
"Low follicular fluid homocysteine level is associated with a better chance of clinical pregnancy."
A Turkish study (2) - published in Human Reproduction, 2009 - discovered that there may be a link between higher follicular homocysteine levels in PCOS women and egg and embryo quality in IVF. The study followed fifty two PCOS women who were undergoing IVF, and discovered that:
* Homocysteine levels were lower in follicles that produced higher grade embryos (grade 1 and 2).
* Follicular vitamin B(12) levels were lower when follicular homocysteine was elevated.
* Elevated follicular homocysteine was linked with lower B12, folate, lower fertilization rates, and higher levels of oxidative stress within the follicle (MDA).
The study concluded that:
"Concentrations of Hcy (homocysteine) in follicular fluid on the dOPU (day of embryo retrieval) may be a useful marker for fertilization rate, and oocyte and embryo quality in PCOS patients undergoing assisted reproduction."
High homocysteine may be linked to miscarriage risks too. Another study (3) - published in 2003 - assessed homocysteine levels in eight women who had experienced recurrent spontaneous abortion and compared their levels to eight healthy women who had experienced successful healthy pregnancies and fifteen women who were undergoing IVF with diagnoses of unexplained infertility or male factor.
The women who had experienced recurrent spontaneous abortion had out-of-range homocysteine levels averaging 18.63 mumol/L. when compared to the women who had had healthy pregnancies who averaged 13.98 mumol/L. The study concluded that:
"We found that RSA women have had significantly higher serum homocysteine concentration when compared to normal healthy women"
"Our preliminary data suggest that high homocysteine level may negatively influence pregnancy outcome following natural or in-vitro fertilization."
"It cannot be excluded that elevated homocysteine concentrations contribute to defective chorionic villous vascularization during early stages of gestation."
If you have PCOS or a history of pregnancy loss, be sure to get your homocysteine levels checked before trying to conceive. If your diet is low in vitamin B12 - think vegetarian or vegan diets - you may want to consider taking a separate vitamin B12 supplement to ensure that you don't run short. Women with digestive and intestinal conditions such as celiac disease can also run short of B12 and may benefit from taking sub-lingual vitamin B12 which is absorbed under the tongue, bypassing the intestines.
If you discover that your homocysteine levels are high your physician will usually prescribe a specific nutritional supplement containing high levels of folic acid, vitamin B6 and B12 to help your body to reduce homocysteine naturally.
This article is for informational purposes only and is not intended to diagnose or treat health problems nor to replace that advice of a suitably qualified dietitian or physician.
I regularly post extra updates on new fertility research, tips and strategies, along with research on environmental toxins and fertility on my Facebook page
https://www.facebook.com/smartfertilitystrategies
References.
(1) J Assist Reprod Genet. 2012 Jan 21. [Epub ahead of print]
The association between homocysteine in the follicular fluid with embryo quality and pregnancy rate in assisted reproductive techniques. Ocal P, Ersoylu B, Cepni I, Guralp O, Atakul N, Irez T, Idil M.
(2) Hum Reprod. 2009 Sep;24(9):2293-302. Epub 2009 May 14.
Homocysteine concentrations in follicular fluid are associated with poor oocyte and embryo qualities in polycystic ovary syndrome patients undergoing assisted reproduction. Berker B, Kaya C, Aytac R, Satiroglu H.
(3) Ginekol Pol. 2003 Sep;74(9):949-52. [Homocysteine level in ovarian follicular fluid or serum as a predictor of successful fertilization]. [Article in Polish] Jerzak M, Putowski L, Baranowski W.
(4) Gynecol Endocrinol. 2007 Sep;23(9):505-10. Chronic inflammation and elevated homocysteine levels are associated with increased body mass index in women with polycystic ovary syndrome. Guzelmeric K, Alkan N, Pirimoglu M, Unal O, Turan C.
(5) J Clin Diagn Res. 2014 Feb;8(2):31-3. doi: 10.7860/JCDR/2014/7070.3999. Epub 2014 Feb 3.
Status of Homocysteine in Polycystic Ovary Syndrome (PCOS).
Maleedhu P1, M V2, S S B S2, Kodumuri PK3, Devi D V1.


Related Articles
Editor's Picks Articles
Top Ten Articles
Previous Features
Site Map





Content copyright © 2022 by Hannah Calef. All rights reserved.
This content was written by Hannah Calef. If you wish to use this content in any manner, you need written permission. Contact Hannah Calef for details.