Kwik Page Template - Add Audio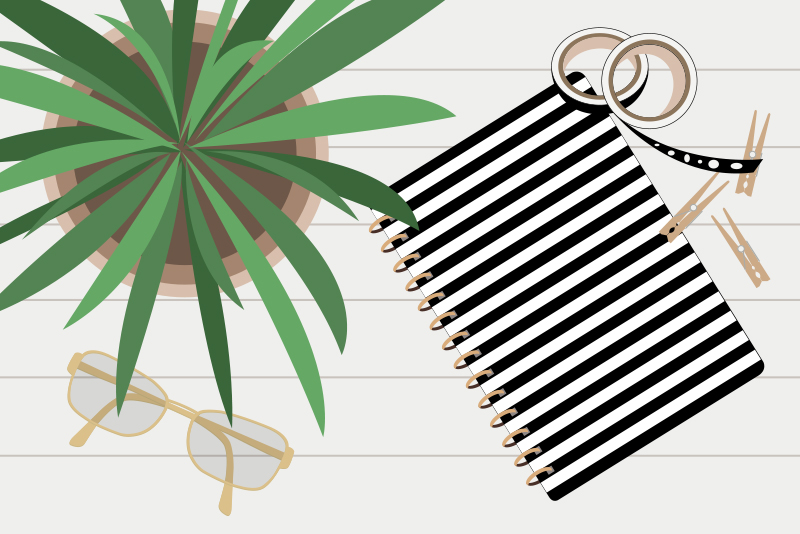 So far in the tutorial series, we have created the cover and first page of our Kwik book app. We have added navigational buttons to the first page in preparation for using this page as a template for other pages. Now, we are ready to add some audio to the template.
As we mentioned earlier, we will have a simple linear animation that will emulate a page turn and plays when a page loads. Before we get started building this animation, we will add a small audio file that will also play every time a page loads. This is a simple 6 kb page flip sound .mp3 file.
There are two main types of audio that you might want to add to your book app. The first is the narrative audio for the "Read to Me" option. The other type includes sound effects and background music. Our paper sound audio falls into the second category.
Short and Streaming Audio
A mobile device loads an audio file in two ways. A short audio file can be loaded in to memory immediately when the page is displayed. This works best for small sized audio files. For larger files, such as narrative text, it is best to stream these files. This will allow the audio file to begin playing before the entire file is loaded into memory. Streaming audio prevents a noticeable delay between when the page loads and the audio begins.
Let's walk through adding our paper sound audio file into the template.
In the Page/Components section of the Kwik panel, select page1. You should see "@ page1" at the top of the section.


Click on the Switch to Components View icon to see your list of components already added to this page.


From the Category bar, click the Project and Pages icon.


Click the Add Audio icon (second icon in the second row of tools) to open the Add Audio dialog box.


Location: Use the Browse button to locate the audio file you wish to add.


Short File: Our audio file needs to play as soon as the page loads. Check this box.


Allow Simultaneous Repetition: We do not want this option. Leave the box unchecked.


Read Me File: This audio is not for the "Read to Me" feature. Uncheck the box.


Play when page starts: Check this box.


Play in all pages: This option is used for music that continues between pages. Uncheck this box.


Loop: Times 1 and Delay 0 seconds


Volume: 10

Note: As you can see by the number 1 in the Use Channel box, this audio file will be assigned to channel 1. Kwik gives you 32 sound channels and you will want to attach each audio file to a separate sound channel. You can do this by putting your chosen channel number is the box.


Click Save.


You should see the paper.mp3 audio file listed in the components list.


Copyright 2018 Adobe Systems Incorporated. All rights reserved. Adobe product screen shot(s) reprinted with permission from Adobe Systems Incorporated. Adobe, Photoshop, Photoshop Album, Photoshop Elements, Illustrator, InDesign, GoLive, Acrobat, Cue, Premiere Pro, Premiere Elements, Bridge, After Effects, InCopy, Dreamweaver, Flash, ActionScript, Fireworks, Contribute, Captivate, Flash Catalyst and Flash Paper is/are either [a] registered trademark[s] or a trademark[s] of Adobe Systems Incorporated in the United States and/or other countries.
Kwik product, the Kwik logo and Kwiksher are properties of Kwiksher.com - Copyright 2011. Screen shots used by permission.
These tutorials are for the older version of Kwik 2 and may not be much help when using Kwik 3 and above. If you are having trouble, please use the Kwik forum.


Related Articles
Editor's Picks Articles
Top Ten Articles
Previous Features
Site Map





Content copyright © 2021 by Diane Cipollo. All rights reserved.
This content was written by Diane Cipollo. If you wish to use this content in any manner, you need written permission. Contact Diane Cipollo for details.