Uterine Blood Flow Problems and PCOS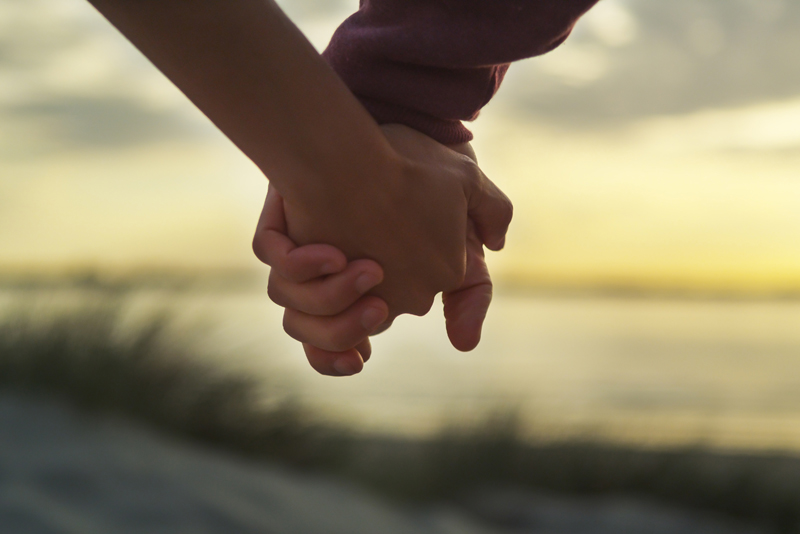 If you have PCOS, you may be more likely to have a little known, hidden cause of sub-fertility: poor uterine blood flow. This sub-fertility factor can be very remediable once diagnosed making a timely diagnosis very important, especially before IVF. Poor uterine blood flow can put the brakes on pregnancy success, making conception more difficult while increasing the likelihood of pregnancy loss after conception.
The hidden problem of poor endometrial blood flow is a factor that you may never have heard of before, it's a much marginalized cause of sub-fertility. Even though multiple studies repeatedly confirm how very important good uterine blood flow is for pregnancy success, few women undergo diagnosis for this important aspect of fertility. Studies repeatedly find poor uterine blood flow in PCOS women and urge clinicians to test this vital aspect of fertility more often.
"Doppler sonography of the utero-ovarian circulation may contribute to the evaluation of PCOS patients and a better understanding of the pathophysiology of this syndrome." (1)
Select IVF clinics do measure blood flow prior to IVF and recommend corrective treatments such as electro-acupuncture to women whose uterine blood flow is sub par, but this level of care is uncommon.
Poor uterine blood flow is known to be especially prevalent in women with PCOS, especially those with high androgen levels. One of the first studies (2) to examine uterine blood flow in PCOS in 1999 cane to the following conclusion.
"Patients with PCOS have high resistance in the uterine arteries..."
High resistance simply means poor flow. A study (3) set out to examine the frequency of uterine blood flow disorders in women with PCOS by measuring the blood flowing through the arteries that supply the uterus - the uterine arteries - and also within the uterus which can indicate whether blood can flow to the implantation sites adequately. Thirty six PCOS women were studied and compared to 36 controls.
The study showed that women with PCOS who were both anovulatory and who had higher levels of androgens - male hormones - tended too have multiple restrictions to uterine blood flow including lower endometrial blood flow to the implantation sites. The study concluded that:
"Subendometrial and endometrial blood flow is significantly impaired in women with PCOS who have clinical signs of hyperandrogenism."
Another study (4) on women with PCOS published in 2013 made a similar discovery:
"PCOS patients were shown to have more resistance in uterine blood flow than healthy people..."
We also know that when women with PCOS are diagnosed with obesity, they may also be more likely to have poor endometrial blood flow (5), so this aspect of fertility may need even greater care in women who struggle with maintaining a healthy weight.
"Obesity (BMI greater than or equal to 28 kg/m(2)) appears to exert a negative effect on endometrial and subendometrial blood flow..."
If you are trying to conceive with PCOS you may want to consider asking your physician about uterine blood flow testing. A number of natural and pharmaceutical treatments have been proven to help poor uterine blood flow. Treatments for PCOS which reduce androgens and help to restart ovulation may be of help too.
I regularly post extra updates on new fertility research, tips and strategies, along with research on environmental toxins and fertility on my Facebook page
https://www.facebook.com/smartfertilitystrategies
Disclaimer.
This article is for informational purposes only and is not intended to diagnose or treat health problems for which you should see a suitably qualified physician.
References.
(1) J Clin Ultrasound. 2007 Jul-Aug;35(6):305-13. Color Doppler sonographic analysis of uterine and ovarian artery blood flow in women with polycystic ovary syndrome. Ozkan S1, Vural B, Calişkan E, Bodur H, Türköz E, Vural F.
(2) Fertil Steril. 1999 Feb;71(2):314-8. Effect of chronic administration of cabergoline on uterine perfusion in women with polycystic ovary syndrome. Ajossa S1, Paoletti AM, Guerriero S, Floris S, Mannias M, Melis GB.
(3) Ultrasound Obstet Gynecol. 2009 Sep;34(3):326-34. Endometrial blood flow is impaired in women with polycystic ovarian syndrome who are clinically hyperandrogenic. Lam P, Johnson I, Raine-Fenning N.
(4 )Pak J Med Sci. 2013 Jul-Aug; 29(4): 919–922. Effects of Cabergoline administration on uterine perfusion in women with polycystic ovary syndrome Robabeh Mohammadbygi,1 Sayedeh Reyhaneh Yousefi,2 Sholeh Shahghaybi,3 Shokrollah Zandi,4 Karim Sharifi,5 and Fardin Gharibi6
(5) Reprod Biol Endocrinol. 2013 Jun 26;11:57. doi: 10.1186/1477-7827-11-57.
Impact of obesity on endometrial blood flow in women without polycystic ovarian syndrome during intracytoplasmic sperm injection. Zeng X, Pang H, Li X, Luo S, Jin S, Li S.


Related Articles
Editor's Picks Articles
Top Ten Articles
Previous Features
Site Map





Content copyright © 2022 by Hannah Calef. All rights reserved.
This content was written by Hannah Calef. If you wish to use this content in any manner, you need written permission. Contact Hannah Calef for details.