Keeping Sun Damage Under Control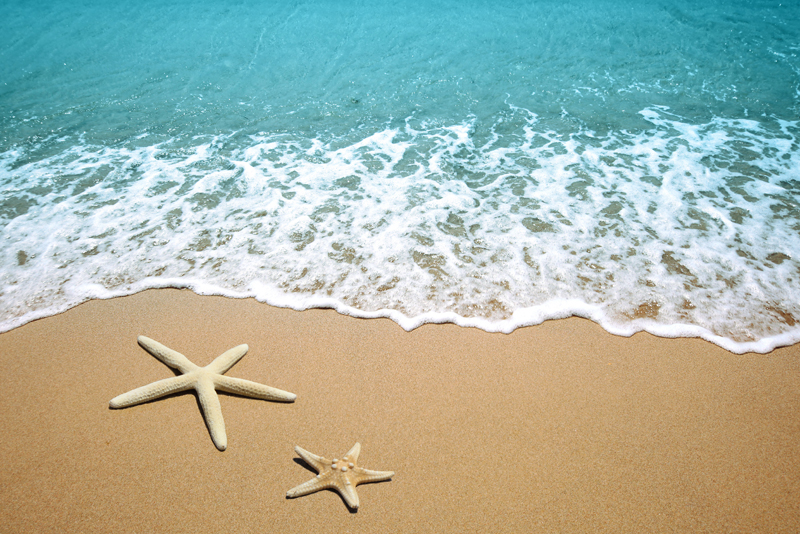 There's no doubt the sun is a wonderful, life giving force. Warm sunshine seeping into our skin can be a comforting and relaxing feeling. Rain or shine can certainly make or break a vacation. As most of us know more and more research shows that too much sun-exposure can be detrimental to our health and yet we need the healthful Vitamin D sunshine provides. The key is to find a happy medium but that isn't always easy to do.

Skin cancer is the most common and fastest growing form of cancer in the United States. Skin damage from overexposure to the sun is cumulative over the years and cannot be reversed. Believe it or not, research indicates that most serious and lasting damage occurs before we're 18 years old.

SUNLIGHT AND MEDICATIONS
Certain medications may put you at higher risk for a burn or create other health complications? The most common medications to cause these problems include:
• antibiotics
• diuretics
• antihistamines
• antidepressants
• anti-hypertension
When using any of these products, be especially aware of sun exposure and possible reactions. Products that are applied to the skin, such as PABA (found in some sunscreens), antihistamine creams or ointments, and some perfume oils found in cosmetic products and cleansers may also cause problems. Check with your pharmacist or physician about your medications and follow the directions they give you.

EYE DAMAGE
Ultraviolet rays also cause eye damage. The incidence of cataracts increases with sun exposure as well as macular degeneration. Always wear UV blocking sunglasses that block 99% to 100% of UVA and UVB radiation. It's best to also wear a hat that blocks sunlight from coming in over the top of sunglasses. Choose lenses that are large enough to completely cover the eye and prevent as much light as possible from entering around the edges. Wrap-around lenses are best.

SUN OR CLOUDS
The southern United States receives one to one and a half times the number of UV rays as the north. Although you may not think a cloudy day can produce sunburn it can. Severe burns are likely on hazy, overcast, or cloudy days.

SUNSCREEN SELECTION
The higher the SPF number, the greater the protection. Sunscreens should be applied 20-30 minutes before going out into the sun and reapply liberally every 2 hours you remain in the sun. No matter how much sunscreen you apply limit the amount of exposure to intense sunlight unless you are covered-up with protective clothing. You should avoid or limit sun exposure between 10 a.m. and 4 p.m. A minimum SPF of 15 is recommended but an SPF of 30 or more will give more protection. Your sunscreen protection is lost through heat, humidity, perspiration, and rubbing off. For added protection use a waterproof or water resistant product and reapply after swimming or perspiring heavily.

CLOTHING FOR SUN PROTECTION
Covering up from the sun is one of the safest ways to protect yourself from sun damage. Find light, breathable fabrics that protect your skin and yet help you stay cool. UV rays can pass through many fabrics so don't just assume a t-shirt or long sleeve knit shirt will protect your skin. Many companies are now making UV resistant clothing items. It takes a tight woven fabric to protect from the suns damaging rays. Purchase clothing that states it has a Ultraviolet Protection Factor (UPF) value. A garment labeled "sun-protective" or "UV-protective" has to have at least a UPF of 15.

Many of us love to be in the sun so getting in the habit of practicing a few important precautions means we can continue to worship the sun safely and still enjoy our adventures outdoors.







You Should Also Read:
Sunglasses Help Protect Your Eyes
Tips For Special Needs Travelers
Protect Your Identity And Your Valuables


Related Articles
Editor's Picks Articles
Top Ten Articles
Previous Features
Site Map





Content copyright © 2022 by Hazel M. Freeman. All rights reserved.
This content was written by Hazel M. Freeman. If you wish to use this content in any manner, you need written permission. Contact Hazel M. Freeman for details.