6 Rules To Make Money From Your Coin Collection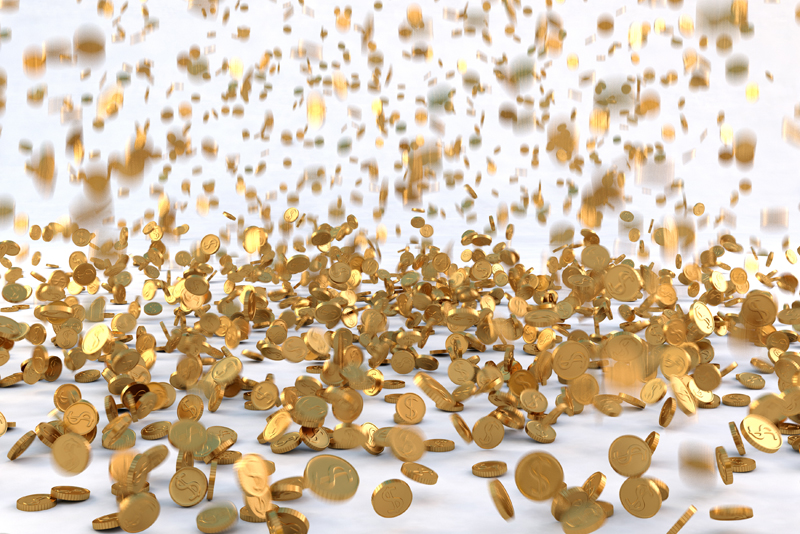 Making a sizeable profit from a coin collection is not an easy proposition. If you don't have unlimited resources, you will need to start slowly and stay within your budget. And it will require some hundreds of hours to become knowledgeable and the knowledge alone will not be enough to beat the market. You will need to follow a few rules:
1. You will need to look for good toned coins at a reasonable price for their grade.
2. Buy the best coins that you can afford and seek out difficult dates or varieties. If you cannot afford the higher priced grades don't be afraid to accept a lesser grade if the coin is correctly priced and still has good eye appeal.
3. Stick to traditional coin series and avoid overly promoted coins.
4. Don't be fooled by hype. Just because a coin is old does not make it rare or a good value to purchase. . Most modern issues aren't going to appreciate sharply over time. American Silver Eagles might be an exception to this rule.
5. Don't try to outwit the market. Stay within your area of knowledge and interest and continue to increase your knowledge. Don't be afraid to specialize in what interests you. You simply cannot be an expert on every kind of coin that has been minted.
6. Beware of bargains. There are way too many repaired, altered, and/or counterfeits out there awaiting the unwary buyer. Develop relationships with reputable coin dealers and use them to your advantage.
7. Learn the difference between wholesale coin prices and retail coin prices. Many collectors don't understand the differences.
The best advice is to specialize in what interests you and not in what you think is going to be the next hot market in coin trends. Many people have tried to beat the market and failed. There are simply too many types of coins in existence to be able to be knowledgeable about all of them. Whatever types of coins you decide to collect take the time to learn in-depth about those types and become a true expert in this area.
Read the right publications and books. Look online for more information. Join a local coin club if one is available in your area. Join a coin collecting forum. There are many good ones online. And don't forget to check out any user groups on Google or Yahoo. There are many sources of information to tap into today with much of it being free or near that.



Related Articles
Editor's Picks Articles
Top Ten Articles
Previous Features
Site Map





Content copyright © 2021 by Gary Eggleston. All rights reserved.
This content was written by Gary Eggleston. If you wish to use this content in any manner, you need written permission. Contact Gary Eggleston for details.