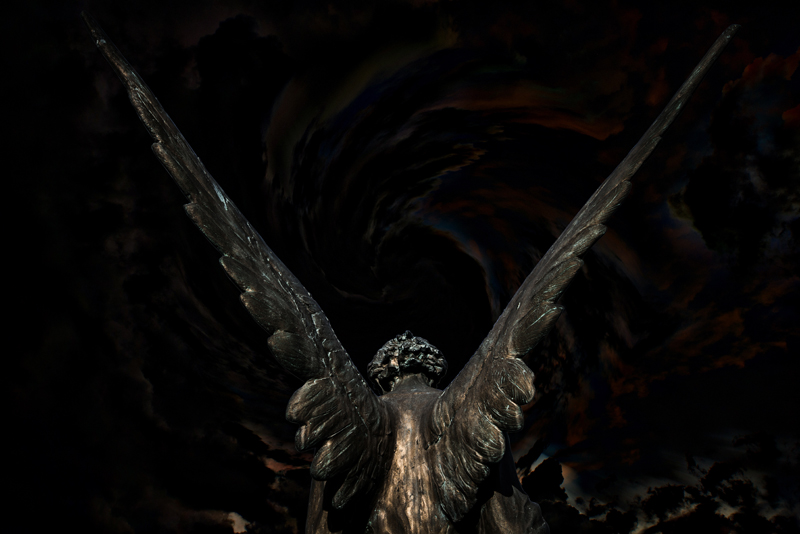 In the last few years, Joe Bouchard has been on a prolonged streak of activity. Besides fronting the impressive Blue Coupe with brother Albert and Dennis Dunaway, Joe also plays and records with the X Brothers and in between that, seems to finds time for solo projects. These solo outings are a great showcase to display his considerable talents.
His last record
Jukebox in My Head
was an outstanding disc and
Tales From the Island
is a worthy follow-up. The last record, as well as Blue Coupe's first single, featured contributions from Joe's summer-home neighbor John Elwood Cook. They were so well received that Joe has included no less than seven of John's songs on this record.
Truly a solo effort, Joe plays a dazzling array of instruments including all guitars, bass, organ, piano, trumpet, mandolin, harmonica, percussion, drums and string parts. To boot, he provides all background vocals as well as lead. What's your secret, Joe? Red Bull?
With 15 tracks, there is a lot to cover here. Like his last album, the record contains a variety of moods and styles here. While most of the songs are in the realm of straight up rock, there are some dreamy, laid back songs that are quite pretty as well as an instrumental that's a country-flavored jamboree.
First the rockers: "1000 Midnights" kicks off the record in fine form, powered by a tasty slide guitar. "The Pub That Never Closes" should get your foot bouncing in short order. It's pedal to the metal time for "Roadtrip" which is, quite obviously, a joy to play in the car. Equal to the task is the closing track, "Heart of Wine", which besides having one of those choruses that sticks in your head, is a flat out highway song.
Of course, as mentioned there is a varied array of music here. Some of the more tranquil tracks include "Wild Lands" a country-tinged piece that fits Joe's voice perfectly. "Midnight in a River Town" is simply gorgeous, with an endearing mandolin that is the cherry on top. The sleepy "Door to the River" is equally beauteous giving you really vivid mental pictures and includes a really cool jazzy break towards the end of the song that really caps it off.
Joe's BOC roots shine through on the mysterious "Your Dark Secrets" (with lyrics by the late Helen Wheels, an occasional BOC co-writer) which ranks high on the creepy level and "Parole" seems just slightly left of centre.
There is one instrumental on the record and just like "Camp Sunset" and "Haunted Dance Floor" from
Jukebox in My Head
, "Helluva Hoedown" is one of the highlights. The guitar lines just suck you in and are really augmented by the mandolin / banjo (can't tell which is which here). I've played this one a lot!
While the whole record is good, there are four tracks that rise a bit above the others. "Motel Tropico" is wickedly good with a real BOC feel on this one as well. It seems slightly dangerous, like a conversation with Hannibal Lecter on a good day. The dark "Perpetrator" seems like a restless shark, hunting for prey and gets even better when you keep it on repeat.
The amusingly-titled "Christopher Walken is Walkin' Her Home" is equally dark, like an aural equivalent of Dark Shadows. For me the absolute standout is "Katrina (Jesus the Fixer of Broken Hearts)". Sad but majestic, Joe knocks this one out of the park. Great vocal. Great instrumentation including smartly-used banjo and in particular a forlorn trumpet that gives a classy veneer to the song. And just a great piece overall by Cook.
When compared to Joe's last record, I have to say that Islands doesn't quite reach the very high level set by
Jukebox…
but it comes close and there are enough standout songs on here that make it a must buy for Joe fans. Great performances by Joe and a real coming out party for the songwriting of John Elwood Cook.


Related Articles
Editor's Picks Articles
Top Ten Articles
Previous Features
Site Map





Content copyright © 2021 by Morley Seaver. All rights reserved.
This content was written by Morley Seaver. If you wish to use this content in any manner, you need written permission. Contact Morley Seaver for details.