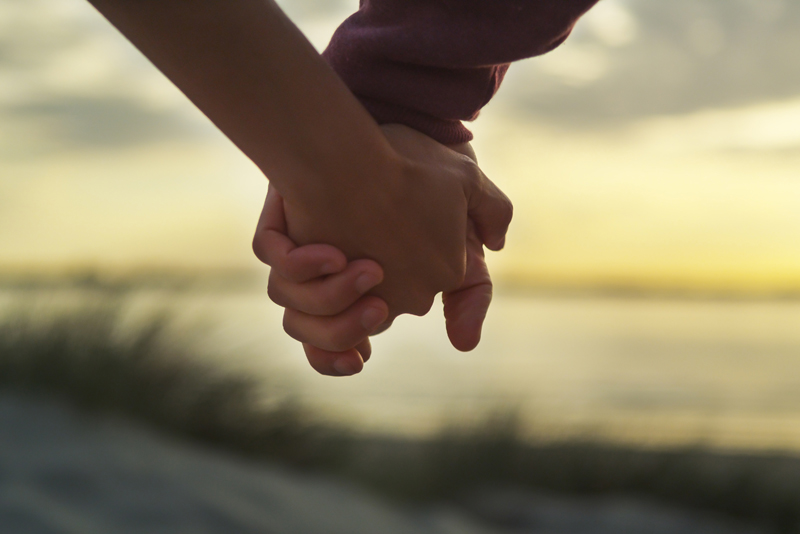 For women with a diagnosis of PCOS, vitamin D may prove to be a powerful ally for restoring fertility, especially for those with insulin resistance, high androgen levels and metabolic syndrome.
Numerous studies have consistently demonstrated how low levels of vitamin D are linked with PCOS related metabolic syndrome - specifically poor insulin sensitivity and obesity - and some studies indicate that restoring more fertility-friendly levels of vitamin D levels may be helpful.
Adequate vitamin D supplementation may be able to promote healthier insulin responses, drop high androgen levels and reboot regular ovulatory cycles.
An Indian study (1) - published in Diabetes Metabolic Syndrome, 2012 - examined 60 PCOS women and set out to assess the role of vitamin D in PCOS. Researchers discovered that vitamin D levels were highly predictive for insulin resistance in PCOS women; as vitamin D levels dropped, insulin resistance increased markedly and the study concluded:
"Vitamin D has an important role in the pathogenesis of insulin resistance in PCOS." (1)
An earlier German study, (2) - published in Experimental Clinical Endocrinology and Diabetes, 2006 - on 120 PCOS women also discovered that vitamin D levels are pivotal for the development of insulin resistance and found a link between low vitamin D levels and obesity in PCOS women. The researchers noted that:
"In the entire PCOS cohort, 25-OH-VD concentrations were negatively correlated with body mass index...body fat...hyperinsulinemia...and leptin levels..."
These researchers also found that low levels of vitamin D were correlated with lower levels of sex hormone-binding globulin and the free androgen index. Sex hormone-binding globulin binds up excess hormones such as testosterone so low levels of this binding globulin can trigger higher androgen levels which may negatively effect fertility. This study concluded that:
"In conclusion, in PCOS women, low 25-OH-VD levels are associated with obesity and insulin resistance..." (2)
Since many studies have similarly found a link between vitamin D deficiency and PCOS, researchers have sought to track the effects of vitamin D supplementation in PCOS women to see if supplementation is beneficial.
Some studies have demonstrated that insulin resistance is benefited by vitamin D supplementation while others have demonstrated a drop in androgens - male-type hormones - such as testosterone, some have even shown a significant resumption of ovulation and menstruation when vitamin D levels are normalized.
Tangible benefits of vitamin D supplementation seem especially marked in women who are overweight with high androgen levels. Here is a peak at just a few of the studies on vitamin D supplementation in PCOS women.
A Yale study (3) - published in Gynecology and Endocrinology, 2012 - set out to assess the effects of supplementing PCOS women with vitamin D (8533 IU) and calcium (530 mg) for three months. This study demonstrated a link between improved vitamin D levels and positive changes to total testosterone, androstenedione and blood pressure.
"Conclusions: Androgen and BP (blood pressure) profiles improved followed three month intervention, suggesting therapeutic implications of vitamin D and Ca (calcium) in overweight and vitamin D deficient women with PCOS." (3)
A Turkish study (4) - published in the Journal of Endocrinological Investigation, 2010 - set out to examine the effects of vitamin D supplementation on insulin resistance in PCOS women and found a positive effect. The women in this study were given a single dose of 300,000 units of vitamin D3 orally and shortly afterwards positive metabolic changes were noted:
"In conclusion, women with PCOS have mostly insufficient vitamin D levels, and vitamin D replacement therapy may have a beneficial effect on IR (insulin response) in obese women with PCOS."(4)
An Austrian study (5) - published in the Journal of Endocrinological Investigation, 2011 - also tracked the effects of vitamin D on insulin resistance in 57 PCOS women after they received 20,000 IU of vitamin D2 weekly for 24 weeks.
When vitamin D levels were restored (average serum vitamin D3 levels were 52 ng/ml) positive changes to both fasting insulin and stimulated glucose levels were observed and triglyceride and estradiol (estrogen) levels also significantly decreased when vitamin D levels were normalized. At the end of the study period, fifty percent of women with amenorrhoea or irregular cycles reported improvements:
"Our results suggest that vitamin D treatment might improve glucose metabolism and menstrual frequency in PCOS women. Further randomized controlled trails are warranted to confirm our findings."(5)
If PCOS is the cause of your sub-fertility you should consider asking your physician to check your serum vitamin D3 levels and be sure to ask for your levels to be re-checked after a period of supplementation to ensure that your 25 OHD values are where you would like them to be. If you struggle with excessive weight and have high androgen levels and/or insulin resistance ask your physician about optimizing your vitamin D3 levels to at least to the middle of the normal reference range to ensure that low vitamin D levels are not exacerbating your sub-fertility.
Important note: This article is for purely informational purposes and is not intended to diagnose or offer treatment, this information is not intended to replace the advice of a physician or dietitian.
I regularly post extra updates on new fertility research, tips and strategies, along with research on environmental toxins and fertility on my Facebook page
https://www.facebook.com/smartfertilitystrategies
References:
1. Diabetes Metab Syndr. 2012 Jul;6(3):146-9. doi: 10.1016/j.dsx.2012.09.006. Epub 2012 Oct 23.
Vitamin D as a predictor of insulin resistance in Polycystic Ovarian Syndrome. Patra SK, Nasrat H, Goswami B, Jain A.
2. Exp Clin Endocrinol Diabetes. 2006 Nov;114(10):577-83.
Low serum 25-hydroxyvitamin D concentrations are associated with insulin resistance and obesity in women with polycystic ovary syndrome. Hahn S, Haselhorst U, Tan S, Quadbeck B, Schmidt M, Roesler S, Kimmig R, Mann K, Janssen OE.
3. Gynecol Endocrinol. 2012 Dec;28(12):965-8. doi: 10.3109/09513590.2012.696753. Epub 2012 Jul 11. Therapeutic implications of vitamin D and calcium in overweight women with polycystic ovary syndrome. Pal L, Berry A, Coraluzzi L, Kustan E, Danton C, Shaw J, Taylor H.
4. J Endocrinol Investigat.2010 Apr;33(4):234-8. Epub 2009 Oct 9. The effect of vitamin D replacement therapy on insulin resistance and androgen levels in women with polycystic ovary syndrome. Selimoglu H, Duran C, Kiyici S, Ersoy C, Guclu M, Ozkaya G, Tuncel E, Erturk E, Imamoglu S.
4. J Endocrinol Invest. 2011 Nov;34(10):757-63. Epub 2011 May 24. Effect of vitamin D3 treatment on glucose metabolism and menstrual frequency in polycystic ovary syndrome women: a pilot study. Wehr E, Pieber TR, Obermayer-Pietsch B.


Related Articles
Editor's Picks Articles
Top Ten Articles
Previous Features
Site Map





Content copyright © 2022 by Hannah Calef. All rights reserved.
This content was written by Hannah Calef. If you wish to use this content in any manner, you need written permission. Contact Hannah Calef for details.