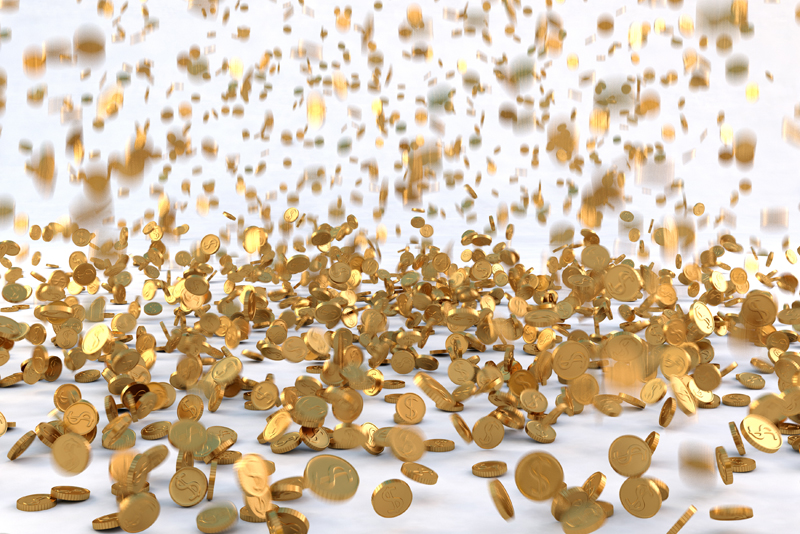 Coin shows or bourses have long been a mainstay of coin collecting. These are events where coin dealers and collectors can come together to buy, sells, and trade cons, and also where collectors can see coins that they might not ordinarily encounter. Some experts in the numismatic industry are wondering if coin shows days are doomed!
Attendance has been down at many of the major coins shows in recent years. The experts would be wise to be concerned about the subject. But the low attendance at major coin shows could be happening for many different reasons. Certainly the Internet makes buying coins much easier. Most major coin companies have some kind of online presence that collectors can take advantage of without ever having to leave their homes.
But I don't think you can blame the Internet totally for major coin shows loosing visitors. Granted eBay has become one of the largest and continuous online coin shows around, but it can't be blamed entirely either. The recent economic crash has definitely played a major role in why many people have quit going to coin shows. Many collectors have lost their jobs or are working at jobs that don't pay near what they formerly made.
Coin show attendees now have to watch their expenses such as the price of fuel to drive to a major show. Other travel expenses such as lodging costs also have to be considered. Where a collector may have hit a dozen good shows a year, he may have been forced to cut this level down to maybe three or four good shows. Needless to say many collectors don't have the disposable income to buy coins on the level they once were able to.
One reason that is causing many coin shows to become extinct could easily be corrected. What is really missing from most coin shows is good promotion. Most coin shows at best may have their show listed in the major coin publications. And no doubt this will bring in some collectors who may have noted which coin shows will be happening close to their local.
Beyond that most coin shows don't advertise themselves aggressively enough. There is a gun show that is put on about once a month in my area. Believe me you would have to be living in a cave to miss the fact as to when the next show is going to be at the local fairgrounds. They advertise on various billboards, put ads in the local newspaper, and run a number of television ads. In short they do a decent job of promoting their upcoming gun show. If you are gun collector you would be enticed to attend this show to see the various firearms available.
I don't think many of the major coin shows promote themselves in their given areas enough. With a bit more promotion many of these shows would see an upswing in their attendance. After all if the public doesn't know your event is happening, they definitely aren't going to come to it.



Related Articles
Editor's Picks Articles
Top Ten Articles
Previous Features
Site Map





Content copyright © 2021 by Gary Eggleston. All rights reserved.
This content was written by Gary Eggleston. If you wish to use this content in any manner, you need written permission. Contact Gary Eggleston for details.