Why People Hate Dollar Coins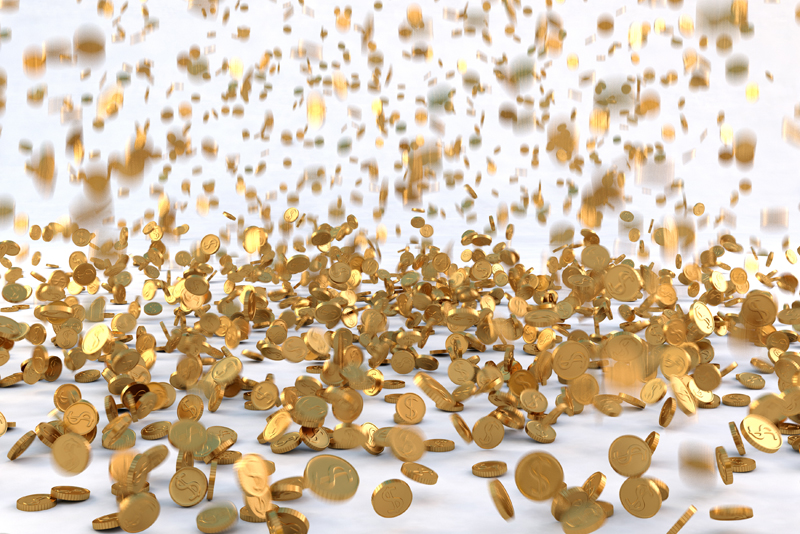 The government has been trying to force dollar coins onto the public for years with little success for its efforts. You rarely see any of the various dollar coins in circulation, even the latest series. The government wishes that Americans would learn to love their dollar coins as much as the Canadians love the Loonie. It is estimated we might save about $4.4 billion over a 30 year period if we switched over to $1 coins instead of printing $1 bills.
These proposed savings were the focus a Congressional subcommittee hearing on Nov. 29 of this year in Washington D.C. While vending machine operators like the idea of more coins in circulation, the American Public hasn't taken a shine to any type of circulating dollar coin whether it has been the Susan B. Anthony, Sacagawea Native American, or Presidential dollar coins.
This lack of interest stems from many different reasons. Perhaps the size or weight of the various dollar coins has played a part. Any coin is going to weigh more than a paper dollar bill. Besides who really wants to carry a pocket full of coins these days? Dollar bills have many features that the public really doesn't want to give up. a dollar bill weighs hardly anything, it folds up easily, and is quite convenient to carry around.
Coins on the other hand do last longer than a paper bill, but they are heavy and bulky. Really how convenient is it to carry a pocket full of change? Of course the government is determined to push dollar coins onto us under the guise of saving them money. However I believe that the government officials have forgotten who they are supposed to be working for, the American People.
Granted the Canadian government was successful in convincing the Canadian people to accept dollar coins over paper dollars. Their dollar coin is known as the Loonie because the coin features the image of a loon on the reverse side. In fact the Loonie has recently celebrated its 25th anniversary. The Canadian government worked closely with the vending machine industry and focus groups, and when the Loonie was introduced, the message to the public focused on cost reduction.
However some people believe the real reason the Loonie succeeded was that the paper dollars were eliminated at the same time. As such the public had no other option but to accept the dollar coins. If the U.S. Government expects to get the public to accept dollar coins, they are going to have to pull a similar stunt. The $1 dollar bill will have to be eliminated all together.



Related Articles
Editor's Picks Articles
Top Ten Articles
Previous Features
Site Map





Content copyright © 2021 by Gary Eggleston. All rights reserved.
This content was written by Gary Eggleston. If you wish to use this content in any manner, you need written permission. Contact Gary Eggleston for details.