Only Crooks And Poor People Use Cash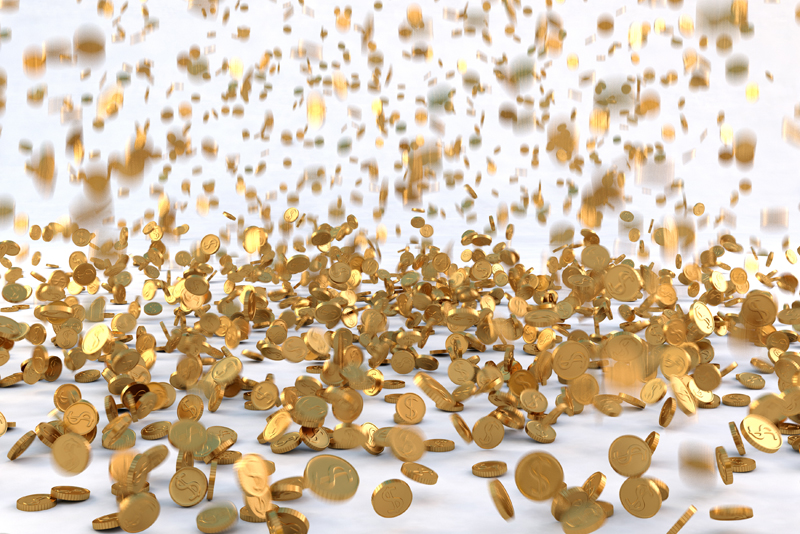 Did that title get your attention? It certainly grabbed my attention. However current trends for a cashless society are putting coins on the endangered species list. An article; entitled: "The End Of Cash?" in a recent issue of Barron's points to the declining use of currency by the more upscale public consumers. The article made a prediction that by 2020, the only people that would be using cash would be criminals and poor people!
The article wasn't as blunt as the title of this article, but the Barron's article did point out that for people earning $60,000 or more. only about 2 percent of their point-of-sale payments were being made by cash. Have you eliminated your use of cash to this degree? I don't think I have yet. The current trend is that people are using debit and credit cards more to make purchases.
If you are a coin collector, and you want to see change so that you can find out what coins are circulating, you have to use cash. Poor people have no other alternative as most do not even have a bank account of any sort. Of course criminals want to keep their business dealings out of sight of the various government authorities that naturally take an unwanted interest in their activities.
If this trend continues, I wonder if people who use cash for legitimate purchases will be lumped in with criminal activities. Let's face it some folks just do not trust banks, while others do not wish to use credit cards to make their purchases. Some people who don't have a bank account are not necessarily poor.
Another aspect of this trend towards a cashless society brings up the question about the ongoing discussions about future coin compositions. Will a cashless make these discussions pointless over the long-haul? You would think so, but the trend discussed in the article did not point the eventual demise of cash being used. It merely indicated that the use of cash would fall dramatically.
While all of this news sounds pretty ominous for us coin collectors, economists expect the economy 30 years from now will be double or triple of the size that it currently is. Some of these experts have predicted a future economy of between $32 trillion to $48 trillion. The Barron's article predicted that the use of cash would fall to about 10 percent of purchases made. Ten percent of the future economy is still going to require a lot of coins and currency. So maybe coins are endangered yet. Only time will tell us the true story.



Related Articles
Editor's Picks Articles
Top Ten Articles
Previous Features
Site Map





Content copyright © 2021 by Gary Eggleston. All rights reserved.
This content was written by Gary Eggleston. If you wish to use this content in any manner, you need written permission. Contact Gary Eggleston for details.