Fake Bullion Bars Latest Scam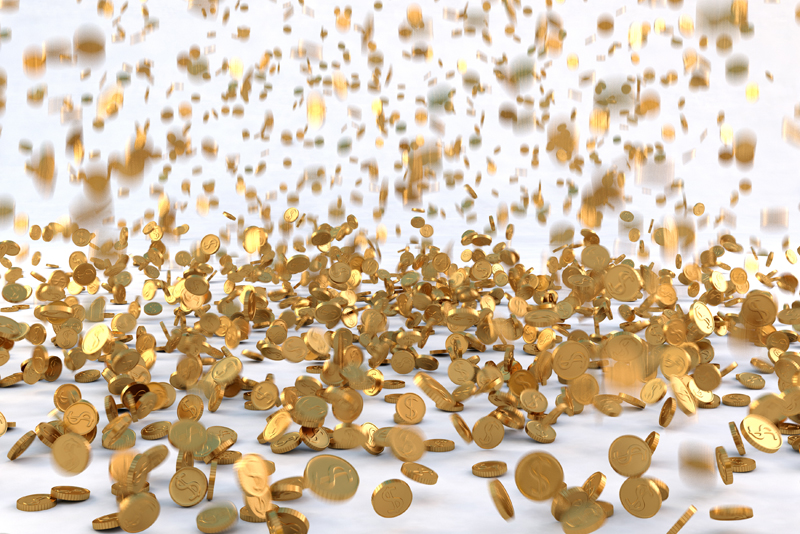 With the sky rocketing prices of precious metals today, coin dealers have to be especially careful of scams. Here are four scams to be aware of today:

1. Counterfeits and fakes--This is a continuing problem for all coin dealers and collectors. This is the detection of counterfeit and altered coins and precious metals ingots. Recently eBay prohibited the sale of altered and counterfeit merchandise including numismatic replicas which aren't illegal as long as you are made aware that the coin is a reproduction and not the real thing.

Strangely enough, eBay has a category for "Plated & Clad Bars" category. although most eBay sellers freely admit that their items are not solid silver, the photos posted often state somewhere on the ingot that it is solid .999 fine silver. These fakes often sport well known brand names--without paying the licensing fees normally required by the real companies. The appearance and physical dimensions of the bars are generally close to those of the real item. As such even seasoned coin dealers are fooled by these fakes and buy them thinking they are real.

One problem with these fake items is that other people buy them knowing they are fakes and then they try to pass these fakes off in their own local as a legitimate item defrauding local pawn shops, coin dealers and collectors. One problem is catching someone doing this is that they can always claim that they were a victim when they originally bought the items and did not know themselves that the bars or ingots were indeed fake.

The existence of these fake ingots and bars is going to plague the coin collecting industry for years to come. If you are in investor in physical silver it could get so bad that you may have to avoid owning any brand of silver bars or rounds and only purchase bullion coins like U.S. 90 percent silver dimes, quarters, and half dollars. Unfortunately, these coins have far less than an ounce of silver which makes them more difficult to counterfeit in a nice enough quality to pass them off as real. And counterfeiting real coins will also bring down the wrath of the Treasury Department upon the counterfeiters.

2. Fake cashier checks--There have been some recent reports of people visiting various coin dealers with a strange proposition. The person claims that they need to provide a source of funds from a source other than the bank account from which a cashiers check, such as having to do with estates. The crooks propose to use the fake cashiers check to purchase some bullion coins, which they propose to sell back to the coin dealer in return for the dealer's check less $300 or so from the amount of the cashiers check. The bullion coins do not leave the premises of the dealer. When the dealer calls the originating bank of the cashiers check, he will be informed that indeed the check is valid.. The problem is that the cashier's check that is being presented is merely a copy that was made on some sophisticated computer equipment. by the time the dealer realizes he has been scammed, his own check has been cashed and the crooks will be long gone.

With the advancements in computer and scanning technologies today it is quite easy to fake money orders and cashiers checks. As such these forms of payment are being accepted less as a form of "good funds." Fakes and copies are too easy to produce today.

3. Crooks with diplomatic immunity--this is a lesser known scam. One crook was arrested at a major coin show with many thousands of dollars of stolen money in his possession. When he was arrested he stated that he was a foreigner with diplomatic immunity. When the police checked up on his status, they were informed by the embassy of his origins to release him and not to release anything related to his identity in any way whatsoever. The police released him and are still in possession of the paper money as "evidence."

4. Foreign coin confiscation--Some dealers have been approached at one major coin show by people who claimed to be representatives of a foreign government seeking to confiscate any valuable ancient coins issued by their country if the coin dealer couldn't provide any proof that the coins were in fact legal to be owned by him and not subject to confiscation due to being banned as the export of "national treasures."

The concern is that some countries have passed laws that prohibits ancient coins issued by their nations from being exported illegally. They usually get the U.S. State Department to cooperate in confiscating the ancient coins in question and have them returned to the rightful country. Unfortunately most coin dealers have no way of proving the provenance of the coins in question. Like many paintings the paper trail of the previous owners does not exist.



Related Articles
Editor's Picks Articles
Top Ten Articles
Previous Features
Site Map





Content copyright © 2021 by Gary Eggleston. All rights reserved.
This content was written by Gary Eggleston. If you wish to use this content in any manner, you need written permission. Contact Gary Eggleston for details.