America's Forgotten Dollar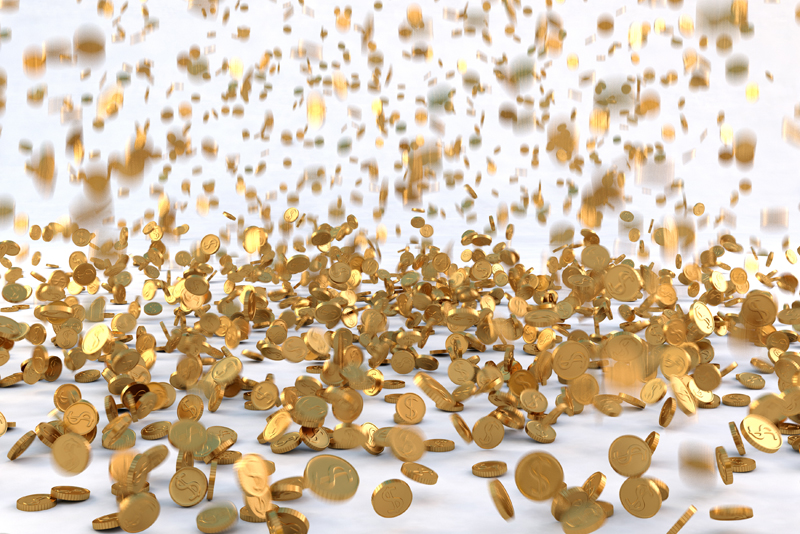 The Trade dollar is quite an anomaly in American coinage. By accident it became our country's first bullion coin. The Trade dollar had been intended to be a way of sending surplus U.S. silver overseas. Unfortunately within in two years it had become a defacto bullion coin much to the annoyance of the American Public. The political uproar over the Trade dollar caused the coin to lose it "legal tender" status, but paved the way for the creation of the much more familiar Morgan dollar.
In the early days of our country, there was no discussion of creating a bullion coin. A severe shortage of gold and silver spelled doom to any idea of just creating a coin for collecting purposes only. The 1840's came and gold was discovered in California. With the rapid influx of all of this new gold the monetary system was quickly disrupted and silver had to take a back seat to gold. This was remedied with the introduction of silver coins were reduced in weight.

There was one ringer in this 1853 law: The weight of the silver dollar (412.5 grains .900 fine) was not changed. Bullion owners could still bring silver to the Mint in exchange for this coin. Few took advantage of this loophole, as the dollar didn't circulate much and there wasn't a ready supply of native silver.
During the Civil War mining underwent a huge expansion as silver and gold were badly needed to pay for the war effort. Silver production went up from n estimated $50,000 worth in 1849 to $10 million by 1864. As a result of wartime debts, silver and gold continued to leave for Europe well after 1865. Up until 1871, the amount of silver being exported from the U.S. exceeded the new silver being mined from the Western mines.

The difference was being made up by imports from Mexico. As long as this situation remained in effect, the mine owners really didn't care how much silver was being produced as they could easily sell all of the silver they could produce. In the late 1860's, the gap between the amount of silver being exported and the newly mined silver narrowed and bullion owners occasionally deposited their silver for coinage into dollars at Philadelphia.

This process started in mid-1868 and slowly picked up throughout 1869 and 1870. The stream opened into a flood in 1871, as newly mined silver was becoming harder to sell off for a profit. And if that wasn't bad enough there was a light weakening in silver prices. The Franco-Prussian War of 1870-71 threw a new dimension into silver prices. The victorious Germans went on the gold standard. Silver bullion was dumped on the market, which reduced the demand for American silver.



Related Articles
Editor's Picks Articles
Top Ten Articles
Previous Features
Site Map





Content copyright © 2021 by Gary Eggleston. All rights reserved.
This content was written by Gary Eggleston. If you wish to use this content in any manner, you need written permission. Contact Gary Eggleston for details.