Dexamethasone Co-Treatment May Help PCOS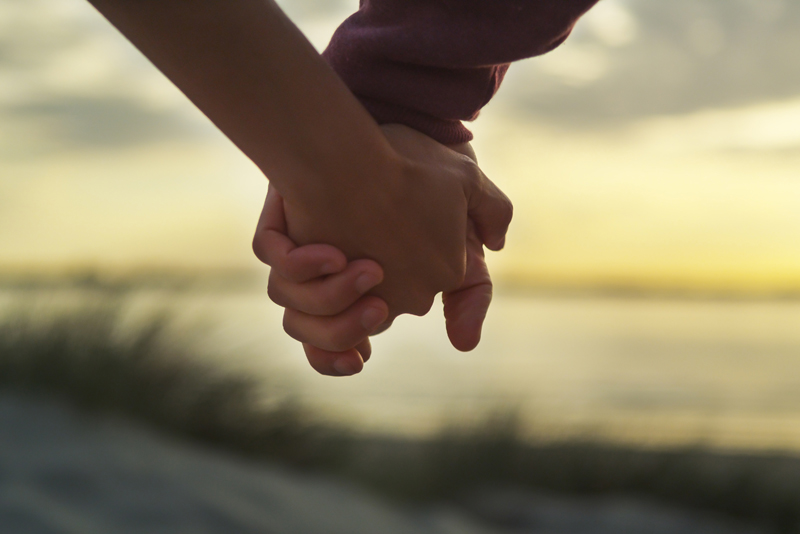 Women with PCOS who are unable to ovulate successfully with either clomiphene (Clomid) or letrozole (Femera) may find that an inexpensive co-treatment with low-dose steroid hormones may help. This simple adjunctive treatment may help to coax recalcitrant ovaries to resume ovulation and has been shown to up pregnancy rates significantly.
Steroid medications were previously thought to help women with PCOS by reducing high levels of androgen (male-type) hormones which are often - but not always - a feature of PCOS. However, a handful of studies now demonstrate how steroid medications such as dexamethazone seem to help PCOS women to ovulate and conceive more readily regardless of androgen levels. Here are two of the key studies to date exploring the merits of low-dose steroid co-treatment for recalcitrant PCOS.
An Egyptian study (1) published in the medical journal Human Reproduction in 2006 evaluated the efficacy of adding the steroid medication dexamethazone to clomiphene citrate in eighty clomiphene-resistant women with polycystic ovary syndrome (PCOS). All the women had normal dehydroepiandrosterone sulphate (DHEAS) levels prior to treatment.
Clomiphene citrate was given at a dose of 100 mg/day from day 3 to day 7 of the cycle and dexamethasone was given at a dose of 2 mg per day from day 3 to day 12 of the cycle. Another group of similarly matched women underwent the same clomiphene protocol with a placebo.
The results of the study demonstrated that women who were co-treated with dexamethasone experienced: significantly more mature ovarian follicles (greater than 18 mm), greater endometrial thickness. and more frequent ovulation rates: 75% versus 15% with no side-effects. Pregnancy rates were also higher in dexamethasone-treated women: 40% versus 5% and the study concluded that:
"Induction of ovulation by adding DEX (high dose, short course dexamethasone) to CC (clomiphene) in CC-resistant PCOS with normal DHEAS is associated with no adverse anti-estrogenic effect on the endometrium and higher ovulation and pregnancy rates in a significant number of patients. Induction with DEX (dexamethazone) appears to be independent on age, period of infertility, BMI or WHR."
An earlier Iranian study (2) published in the medical journal Fertility and Sterility, 2002, also evaluated the effects of a short-course of dexamethasone combined with clomiphene citrate in clomiphene-resistant patients with polycystic ovary syndrome (PCOS) and normal DHEAS levels.
Two hundred thirty women received either 200 mg of clomiphene from cycle day 5 to day 9 along with 2 mg of dexamethasone from day 5 to day 14 of the menstrual cycle. The control group received the same dose of clomiphene combined with placebo.
The results of the study demonstrated that women who were co-treated with dexamethasone had more mature follicles and far greater pregnancy rates: eighty-eight percent versus 20% in the control group and the study concluded that:
"Hormonal levels, follicular development, and cumulative pregnancy rates improved with the addition of DEX )dexamethazone) to CC (clomiphene) in CC-resistant patients with PCOS and normal DHEAS. This regimen is recommended before any gonadotropin therapy or surgical intervention."
If you have PCOS and are having trouble responding to clomiphene or letrozole you may want to consider asking your physician about co-treating with dexamethazone to see if this treatment is a good fit for you before progressing to gonadotropin treatment or surgical interventions. The studies cited above found that this treatment was safe and without side-effects.
I regularly post extra updates on new fertility research, tips and strategies, along with research on environmental toxins and fertility on my Facebook page
https://www.facebook.com/smartfertilitystrategies
This article is not intended to diagnose or to substitute for medical treatment for which you should consult a physician.
References:
(1) Hum Reprod. 2006 Jul;21(7):1805-8. Epub 2006 Mar 16.
Clomiphene citrate and dexamethazone in treatment of clomiphene citrate-resistant polycystic ovary syndrome: a prospective placebo-controlled study.
Elnashar A, Abdelmageed E, Fayed M, Sharaf M.
(2) Fertil Steril 2002. 2002 Nov;78(5):1001-4.
Use of dexamethasone and clomiphene citrate in the treatment of clomiphene citrate-resistant patients with polycystic ovary syndrome and normal dehydroepiandrosterone sulfate levels: a prospective, double-blind, placebo-controlled trial.
Parsanezhad ME, Alborzi S, Motazedian S, Omrani G.


Related Articles
Editor's Picks Articles
Top Ten Articles
Previous Features
Site Map





Content copyright © 2022 by Hannah Calef. All rights reserved.
This content was written by Hannah Calef. If you wish to use this content in any manner, you need written permission. Contact Hannah Calef for details.