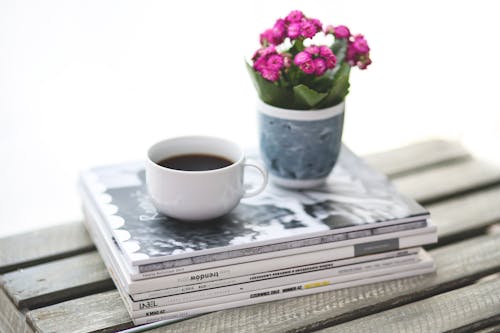 In years past in the United States, books were considered a wonderful gift. There would be that special hardback that I couldn't bring myself to loosen my purse strings to buy, but it was great to receive it as a gift. My husband knew that one of my desired hardbacks was the perfect Christmas present for me. There are still places in the world where a book is a fantastic gift. Iceland comes to mind.
Icelanders love their books. Before the Christmas gift giving season, each person has a book catalog delivered in their mail. These catalogs are highly anticipated, since they let people know about new books. Between September and December, people in Iceland buy, buy, buy books! This time period is called Jolabokaflod, or the "Christmas Book Flood," People in Iceland do prefer physical books, rather than e-books.
For those people who are environmentally conscious, give used books. They cost less, and they are usually as nice as the brand new ones. This is a good way to get beloved books from long ago. It's how I got my
Yankee Pasha
copy that I gave to my son. He loved reading my old copy, so I got him his own. For books that are out of print, this is a good way to find your copy. Buy the books in a used bookstore. Half Price Books operates both brick and mortar stores and has an online presence.
If you need a particular title, consider buying online. Barnes and Noble still operates physical bookstores, and they also sell used books online. Amazon sells used books, sometimes for just pennies, plus shipping. Powell Books offers used books. Books have professional reviews attached to the books, and there are also reader reviews. Bookfinder lets you look for specific books and compares prices among used book sellers. A quick google search will show you which online bookstores will best meet your needs.
Whether you are giving a fresh new copy of a book as a gift, or a gently used tome, you need to take the recipient's preferences in mind. Below is a list of questions that can help to guide your buying.
Questions to guide your book selections for gifts:
*What reading level is the recipient comfortable with?
*Do they like pictures in their books?
*What size of print does the person prefer?
*Is there a particular book that your recipient talks about wanting?
*Which authors does your gift recipient prefer?
*Does this person have hobbies or special interests?
*Has the person traveled to a particular destination that they enjoyed?
*Which genre makes the recipient happy?
*Does the person prefer fiction or non-fiction?
*Do they like a physical book or an e-book?
There is a sweet book tradition in Iceland. On Christmas Eve people receive at least one book for a present. Then, the evening is spent in quietly reading the books. Imagine that! Savor an evening when you can just read, with no guilt that you should be doing something "productive." You don't have to reserve this special time for Christmas Eve, although it sounds like a wonderful way to spend family time together. Choose one evening a week, or once a month, to have a special reading time. Any time when your family gathers, find some time to read together. Make it a special time, and give the gift that lasts forever; give a book for a gift.
Resources:
Find ideas related to this article. Here is a good way to promote family reading. For a list of used bookstores and their specialty areas, this is a useful article.
Jolabokaflod: Meet Your Favorite New Holiday Tradition
15 Best Online Bookstores for Cheap New and Used Books
NEWSLETTER:
I invite you to subscribe to our free weekly newsletter. This gives you all of the updates for the Reading Site. Sometimes, this newsletter has information on books and reading that is not in the articles. Fill in the blank below the article with your email address -
which is never passed on beyond this site. We never sell or trade your personal information.
Related links:
The Related Links below this article may be of interest to you.
There are times when I recommend an item related to my article and add an Amazon link, so that you can check it out. I am an Amazon Associate, and when you purchase an item after clicking on my link, I do make a commission for purchases made through that link.
You Should Also Read:
Harry the Happy Mouse Activity Book Review
Full Full Full of Love Picture Book Review
The Gifting 3 Book Series Review


Related Articles
Editor's Picks Articles
Top Ten Articles
Previous Features
Site Map





Content copyright © 2022 by Connie Mistler Davidson. All rights reserved.
This content was written by Connie Mistler Davidson. If you wish to use this content in any manner, you need written permission. Contact Connie Mistler Davidson for details.