Coin Hoards Are Important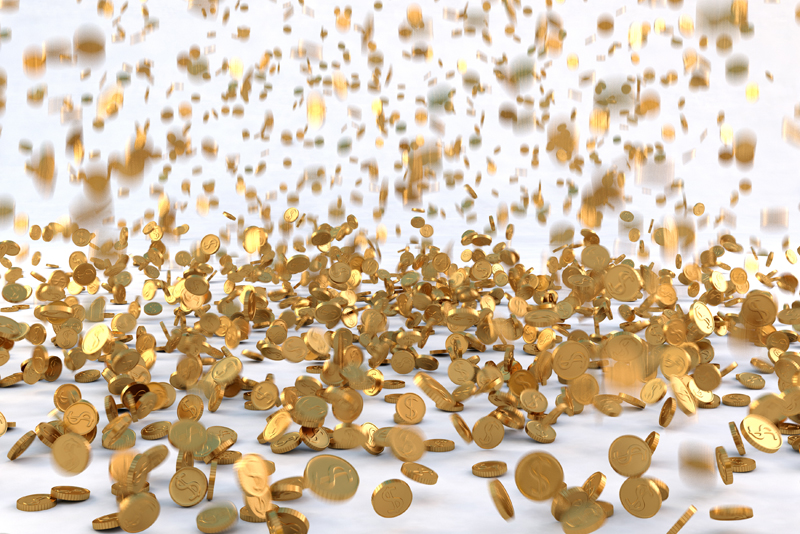 Coin hoards are a controversial subject among coin collectors. In times past coin hoards were feared in some ways. This would be due to what unexpected effects the hoard might have on the coin market. One example of this was in 1962 when the Treasury Department dumped numerous 1903-O Morgan dollars on the market. The price for one of these silver dollars dropped from $1,500 to around $15.

Many coin collectors didn't see this as a positive thing at the time. Realistically it allowed many more people to afford to buy one of these Morgan silver dollars. But that fact means nothing to someone who lost money owning the original rarity. No one wants to be holding the bag in a situation like that. In more recent years views on coin hoards have become a bit more positive.

People have hoarded coins for many years and for many reasons. In ancient times there were no banks which necessitated that the average worker had to find a safe place to hide any surplus money they had left over from meeting their daily needs. This means that the only alternative they had was to bury their money somewhere they considered to be a safe place.

Many times the owner of the hoard didn't return to reclaim their hidden stash and the hoard stayed hidden in the ground for centuries. Some of these hoards are big in size while most are more on the smaller scale. With the advent of metal detectors many of these coin hoards are being found. Ancient coin collectors know the true value of finding these ancient coin hoards. They know that they will have the opportunity to buy nicer ancient coins than they would normally be able to do.

A newly found coin hoard becomes welcome news. Thanks to the hoard being discovered you can now buy what was not available in the past. Plus many of these hoards often have an intriguing story which makes the coins in the hoard even more fascinating, especially coin hoards found in the U.S.

Of course the average American worker has not had to face the challenges that the average worker in ancient times faced, when it came to saving their coins. The ancient workers had no banks to turn to. Of course there are many people today who do not trust banks for some very good reasons, and they used similar strategies to hide their money.

In Central America coin hoards are very common in the walls of homes or foundations. People there often hire a local version of a witch to help locate these forgotten stashes. Though metal detectors may work better in most situations.



Related Articles
Editor's Picks Articles
Top Ten Articles
Previous Features
Site Map





Content copyright © 2021 by Gary Eggleston. All rights reserved.
This content was written by Gary Eggleston. If you wish to use this content in any manner, you need written permission. Contact Gary Eggleston for details.