Digital Art - Painting with Pixels and Resolution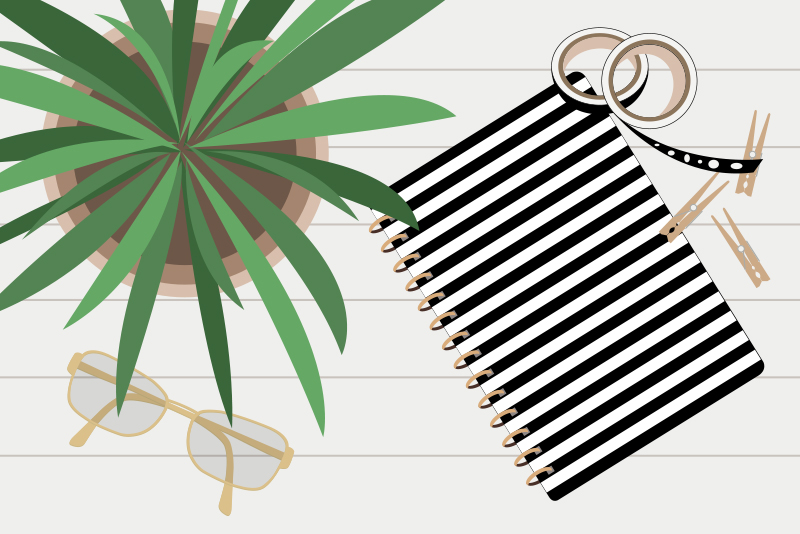 When creating digital art for any type of web or mobile project, you will be working with pixels. Most of the time, we don't even think about the pixels that we are painting on the screen in our graphics software. But just what is a pixel.

Have you ever looked at Georges-Pierre Seurat's Circus Sideshow (La paraade de Cirque)? It's made up of many, many dots. This technique is called pointillism. When you look at the work closeup, you will see the dots. But as you move away from the piece, the dots blend together into color gradients. It is your mind that makes the dots turn into a blending of colors.

Most printed artwork uses the CMYK color mode, which uses only four colored dots - cyan, magenta, yellow and black (key). The printing process places many colored dots on the page and when viewed at a normal distance, we see the resulting color.

The same is true for mobile and computer screens, which use the RGB color mode. In this process, we have three colored dots - red, green and blue. These colored dots blend together to make the colors we see on the screen. These colored dots are called pixels.

So we have a computer screen filled with colored pixels, which in combination create the colors that we see. Over the last decade, the number of pixels, or colored dots, on the computer screen has increased a lot. My first laptop had only a 800 by 600 resolution, which means that there were 800 pixels horizontally across the screen and 600 pixels vertically. Even though we couldn't see the individual pixels on the screen, these pixels were placed side-by-side, just as in pointillism, with only 72 pixels covering one inch of the screen.

For today's iPad 3, the retina resolution is 2048 pixels by 1536 pixels, with 264 pixels compressed into one inch of the screen. This means that we have over 3.5 times more pixels per inch of screen space. This increased compression of pixels is what gives us those high definition colors and sharp resolution.

In a way, we can say the we are also using pointillism to create our digital art. For example, when we use the gradient tool to add a gradient fill to a layer in PhotoshopR, we are really telling the computer to draw a very large number of dots onto that layer and place those dots together side-by-side to create a smooth and colorful gradient. But as we mentioned before, we really can't see those pixels and usually don't think mush about them.




Related Articles
Editor's Picks Articles
Top Ten Articles
Previous Features
Site Map





Content copyright © 2023 by Diane Cipollo. All rights reserved.
This content was written by Diane Cipollo. If you wish to use this content in any manner, you need written permission. Contact Diane Cipollo for details.