Fake Silver Dollar Stuns Coin Show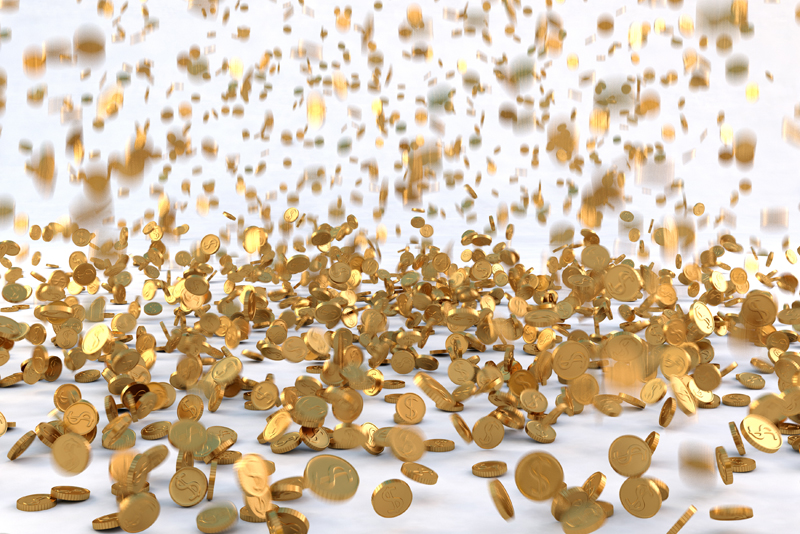 A fake 1881-CC Morgan silver dollar slabbed in an equally fake General Services Administration holder was identified July 13 at the Florida United Numismatists convention held at Orlando, Fla. The fake coin was identified by Randy Campbell, a senior grader of Independent Coin Grading. Mr. Campbell had been approached on the final day of the convention to get his opinion on the grade of the silver dollar in its plastic holder.

From 1972-1980 GSA sold almost three million uncirculated Carson City silver dollars that had been stored in treasury vaults. Each coin was sealed in a special slab-like plastic case. A thin black and silver cardboard box held the slab and contained a numbered certificate. The first thing that tipped Mr. Campbell off that the coin was probably a fake was the fact that the silver dollar appeared to have been cleaned, he was quoted. Genuine GSA coins were not cleaned.

After a quick examination, Campbell determined that the 1881-CC coin is a modern counterfeit probably made in China. After further examination, he was able to state that the whole "package" was in fact fake. The coin was a counterfeit, the black insert surrounding the coin was fake and even the plastic case was not real.

Starting with the coin, one expert at the convention rated the quality of the fake coin as a 6+ on a quality scale of 1-10. He estimated that this fake could fool about 40% of the coin dealers that attended the convention. Of course this fake isn't as good as the fake Trade dollars from china that flooded the market a few years ago. The black insert used to hold genuine GSA dollars was made from plastic that had a granular pattern. Mr. Campbell noticed that the fake black insert was composed of smooth cardboard.

Mr. Campbell believes that the plastic case is a genuine Mint plastic case used to make the fake silver dollar appear to be real. Another give-away was the fact that the case was not sealed, and the case design differed slightly from a genuine GSA case.

Real GSA cases featured a bright silver "Carson City
Uncirculated Silver Dollar" logo printed directly onto the black insert.
The fake insert has the logo printed directly onto the black cardboard giving it a rough appearance. Given the appearance of this fake GSA silver dollar, collectors should check their GSA coins and determine if they have acquired a fake by mistake.



Related Articles
Editor's Picks Articles
Top Ten Articles
Previous Features
Site Map





Content copyright © 2021 by Gary Eggleston. All rights reserved.
This content was written by Gary Eggleston. If you wish to use this content in any manner, you need written permission. Contact Gary Eggleston for details.