Wrightslaw and Attention Deficit Disorder Review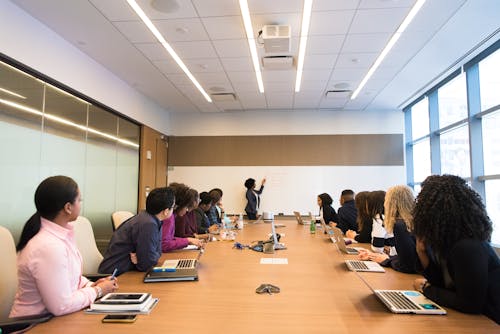 Wrightslaw.com is a website that is a product of the advocacy work done by Pete and Pam Wright. These energetic advocates for students with special needs write books, a weekly newsletter, and offer educational opportunities for parents and educators. Part of their website is devoted to Attention Deficit Disorder. This section is filled with resources that are easily accessed by parents and teachers. Here is a brief rundown on what is available:
FAQs about ADD/ADHD
This section deals with frequently asked questions about getting a child with ADD/ADHD identified for special education services. There are several ways to go about this. One is with and Individualized Education Plan. Many students with Attention Deficit Disorder qualify under the category of Other Health Impaired. These articles discuss eligibility under both IDEA and Section 504. At the time of this publication, there were four FAQ articles.
Articles about ADD/ADHD
Ranging from articles about parenting and discipline to reinventing schools, plus tried and true accommodations, these pieces of wisdom are worth their weight in gold to parents struggling to wrap their heads around the puzzle that is ADD/ADHD. Is Attention Deficit Disorder a disability as the label suggests, or is it a difference in style? Reinventing Our Schools seeks to answer that question.
Legal Resources about ADD/ADHD
The Wrights have been leaders in the field of advocacy for years. This section is especially important for parents who need to know their legal rights. From starting the evaluation process to what steps to take if the school does not want to implement services, these resources can be a parent's best friend when dealing with a school system.
Good Books about ADD/ADHD
Is ADD/ADHD all doom and gloom, or can it lead to spectacular successes? It depends on who you ask. Thom Hartmann, Ned Hallowell, and John Ratey provide stories and examples that show the positive aspects of Attention Deficit Disorder. If you are looking for a book to give to that special teacher, you know the one who has your son in class, here is a winner! Look no further than How to Reach and Teach ADD/ADHD Children: Practical Techniques, Strategies, & Interventions for Helping Children With Attention Problems and Hyperactivity by Sandra F. Rief. These annotated clickable links send you to Amazon where you can read reviews written by people who have read the books.
Free Publications about ADD/ADHD
These publications are from sources that you can trust. There are articles from the National Institute of Mental Health and the Surgeon General of the United States. At the bottom of this listing is the wonderful link to "More Free Publications." When they say, "more," the Wrights are not kidding. Here you can find ADD/ADHD reading material that will answer questions that you haven't even thought about!
Organizations, Information & Support
Each of the organizations has contact information listed. If there is a website, its url is given. Information for the following organizations is provided:
*Children and Adults with Attention-Deficit/Hyperactivity Disorder (CHADD)
*Federation of Families for Children's Mental Health
*Learning Disabilities Association of America (LDA)
*National Attention Deficit Disorder Association
*National Center for Learning Disabilities (NCLD)
*National Parent Network on Disabilities
*National Parent to Parent Support and Information System, Inc.
*Parents Helping Parents: Family Resource Center for Children with Special Needs
Wrightslaw.com is my BellaOnline Attention Deficit Disorder Site for the month. Pam and Pete Wright work tirelessly to teach advocacy skills to those who need them. I hope that you find resources to help you pursue your advocacy for your child and family.
The last revision of this page was in November 2011, so a few resources may have moved.
This page can be found at Wrightslaw Attention Deficit Disorder (ADD/ADHD) https://www.wrightslaw.com/info/add.index.htm
If you want to visit the Wrightslaw.com website, you may use this link:

Wrightslaw Attention Deficit Disorder (ADD/ADHD)
More information about Attention Deficit Disorder may be found by visiting The National Resource Center on ADHD website; use this link:

The National Resource Center on ADHD
Related links:
The Related Links below this article may be of interest to you.
NEWSLETTER:
I invite you to subscribe to our free weekly newsletter. This gives you all of the updates to the ADD site. Fill in the blank below the article with your email address -
which is never passed on beyond this site. We never sell or trade your personal information.
You Should Also Read:
ADD and the IEP
Parenting Children with Attention Deficit Disorder
People First Language and ADD


Related Articles
Editor's Picks Articles
Top Ten Articles
Previous Features
Site Map





Content copyright © 2022 by Connie Mistler Davidson. All rights reserved.
This content was written by Connie Mistler Davidson. If you wish to use this content in any manner, you need written permission. Contact Connie Mistler Davidson for details.