Indian Tribe Plans Own Currency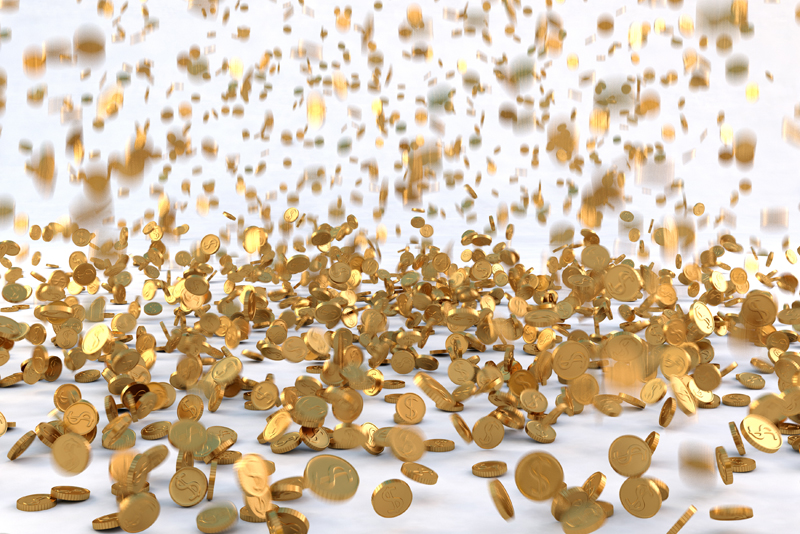 The Crow Indian Tribe hopes that creating their own currency will spur tribal members to spend money on their reservation and encourage the creation of more business. The tribe is currently minting copper, silver, and gold coins called "scouts" to serve as its own sovereign currency.

The Crow Tribe planned to introduce the new currency on Aug 23 0f this year during the Crow Fair powwow. To help finance their new currency the tribe commissioned 1,000 one ounce silver medallions commemorating the Battle of the Little Bighorn, The medallions are not considered to be currency and carry a price tag of $50 per medallion. The medallions are being targeted at coin collectors.

The tribe hopes to introduce their new currency through a gradual process, preferably having tribal employees to receive some of their pay as scouts with increasing amounts over time. The Crow scout denominations will include six coins--two copper, two silver, and two gold. Each will be stamped with the image of a different Crow chief.

The tribe plans to sell one-tenth ounce silver coins in the near future for $4.50. The coins are valued at $5.0. Copper coins would be valued at $1 but are not currently available for sale. The tribe intends to create an Office of Currency to oversee the tribal monetary system.

The Crow's tribal interest in creating its own local currency is right in line with many other communities. One report indicates that there are over 2,000 different local currencies in use around the world. There are various reasons why a local community will develop their own local currency to compete with the U.S. fiat currency. Most of these communities are concerned with the ongoing trend in the devaluation of the dollar.

Of course not all alternative currencies have passed the muster of the Federal Government. The Liberty dollar created by Bernard von NotHaus has been declared to be a form of counterfeit currency but any comparison to real U.S. fiat currency would reveal the differences between the two types of coins. It would be very hard to confuse a Liberty coin for any current U.S, coin. In fact the government will not allow any of the surviving Liberty coins to be sold on eBay or similar venues.

I can only conjecture that NotHaus has been convicted more for his political views as opposed to offering an alternative currency to compete with the government's fiat money. A I have mentioned many local communities have local currencies of their own that the Federal Government conveniently ignores.



Related Articles
Editor's Picks Articles
Top Ten Articles
Previous Features
Site Map





Content copyright © 2021 by Gary Eggleston. All rights reserved.
This content was written by Gary Eggleston. If you wish to use this content in any manner, you need written permission. Contact Gary Eggleston for details.