Could Your Coin Collection Be Protection?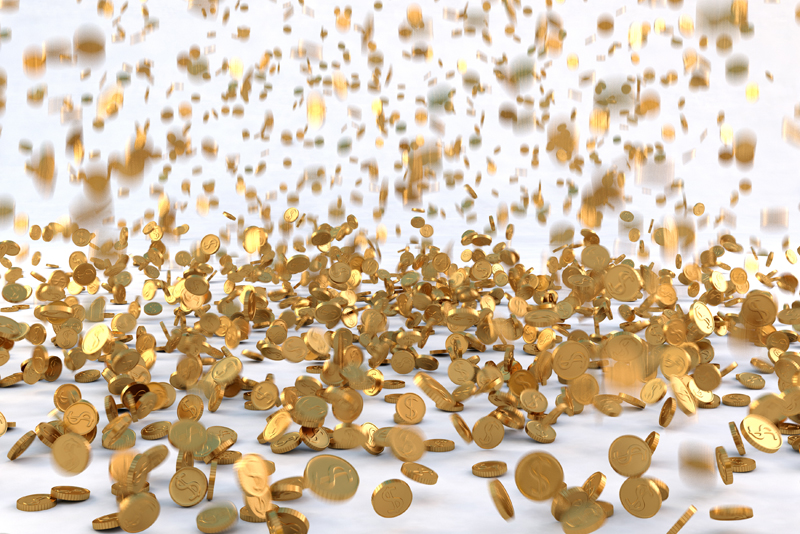 It is quite possible that Social Security payments could be adjusted higher by less than 20 percent to adjust for inflation and the cost of living. The real question is how high is the "real" inflation level. Some people believe the actual rate could be running at a rate of 9.6 percent due to the way the "official" rate of inflation is calculated. No matter, people are looking for ways to protect their incomes and assets.

One way that could help do this is to build a well rounded collection that contains some coins with a precious metal content such as gold or silver. To build an investment will require knowledge and likely the help of an expert or a trusted mentor. Never assume that your own knowledge is superior or that your expert is superior.

Always test your mentor or hired expert. The test is very easy to perform. Once or twice a year take an item or two that you have chosen along with something the expert has recommended and attempt to sell them to a legitimate buyer or several buyers. This can be performed at a coin show or at a local coin shop.
Now do not expect to get any retail offers for your coins. You will not, but their wholesale offers will give you an idea of how the coin market is doing.

This information will tell you if your picks and the picks of your expert are on target or not. Sometimes the retail markup could be high, but don't worry inflation will erode this in a few years. The dealer's markup could be considered your entertainment fee.

If you spent your time at the movies, watched television, or something along these lines, all you will have is a few memories. With coins, you will have a tangible asset. So what coins should you collect for your nest egg?. Probably the best items are the traditional popular coins series such as Morgan and Peace dollars, Lincoln cents, Walking Liberty half dollars, and gold type sets.

If you are inexperienced, start out with silver Eagles. Silver has been called the "poor man's" gold. The silver Eagles are easy to collect but do not waste time chasing high-grade issues on anything. You will often see certified MS-69 silver Eagles at two to four times at ordinary BU prices. However, if you try to sell them you will often get offers that non-certified coins fetch.

The bottom line is, if you don't want to do the leg work, you will not reap the rewards that those collectors who have done their homework do get. Your best bet is to stick to certified coins from the better recognized grading services. The more effort you put into your collection, the more your investment will return to you.



Related Articles
Editor's Picks Articles
Top Ten Articles
Previous Features
Site Map





Content copyright © 2021 by Gary Eggleston. All rights reserved.
This content was written by Gary Eggleston. If you wish to use this content in any manner, you need written permission. Contact Gary Eggleston for details.