Revaluing U.S. Currency Bad Idea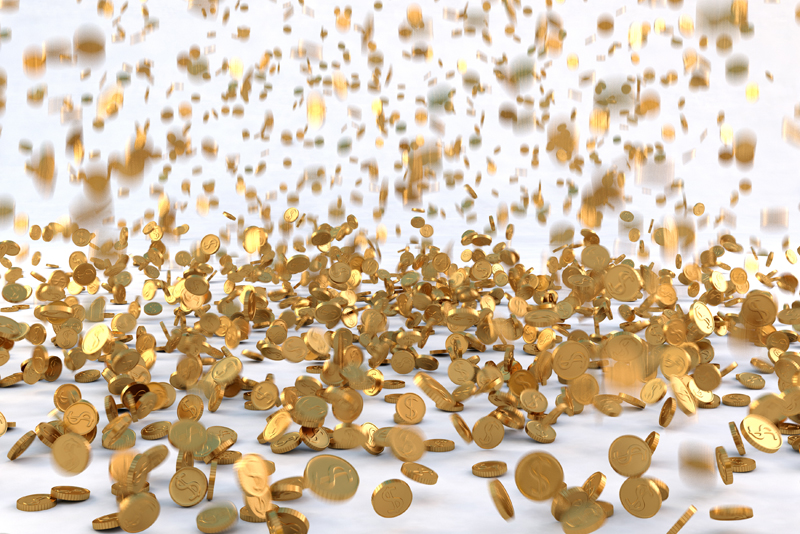 There has been some talk in some coin collecting periodicals on the revaluing of our currency. The articles have mainly focused on the supposed benefits of doing it. What they generally neglect is to mention the real need to revalue our currency. The real issue is how much money the government continues to print and distribute into our economy causing inflation and the unofficial devaluing of the dollar.

The main supposed advantage would be that you would need a smaller amount of money to buy stuff, highly debatable at best. In order to revalue the currency, the present currency would have to be designated as being obsolete and would have to be turned in for whatever new currency is eventually issued. Any of the old money you hold onto would not be considered "legal tender" causing you to lose an unknown amount of money if you don't comply.

If this process is implemented in the future, one thing you can be assured of is that the U.S. dollar will lose its current status as the world's reserve currency. As far as I am aware of the United States is the only country that is still using the same denominations of currency that was originally issued as legal tender with the exception of the Trade dollar.

What this means is that we have never officially revalued the currency and forced the public to replace their old money with a newer issue. The Coinage Act of 1965 assured that all coins produced by the U.S. government are legal tender and reinstated the Trade as legal tender. Thus anyone can take any coin or note that has ever been minted or printed by the Mint or the Bureau of Engraving and receive "lawful money." in exchange for the older currency.

This is probably the main reason that people have any confidence in our money at all, even with the current economic issues. No other country can boast of this achievement of having a currency that is dependable. If all of our old currency loses its legal tender status, collectors of older coins and paper money will have to make some tough decisions on what to hold onto and what to discard.
Just in face value, there has to be billions of paper currency and coins squirreled away in coin collections alone.

The present Administration would only be too happy to force a lot of this older money in an attempt to find out who has what. One can only how much in taxes they would expect you to pay for this "unreported" money. The burden will be on you to prove you paid taxes on it already! Something to think about!



Related Articles
Editor's Picks Articles
Top Ten Articles
Previous Features
Site Map





Content copyright © 2021 by Gary Eggleston. All rights reserved.
This content was written by Gary Eggleston. If you wish to use this content in any manner, you need written permission. Contact Gary Eggleston for details.