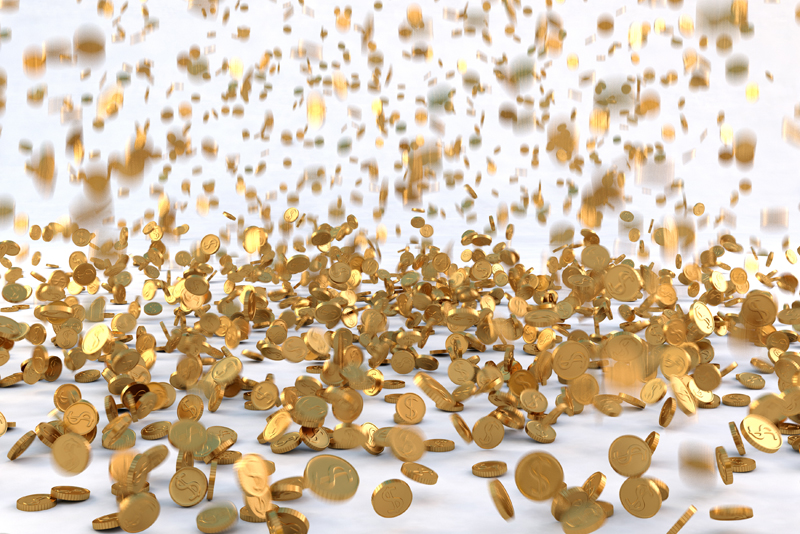 By now most of us have heard of the Federal Reserve's Quantitative Easing gambit. Whether you realize it or not this is simply a program to overly expand our money supply to supposedly stimulate the economy. In reality QE-? does nothing more than devalue the dollar and enrich the banking elite behind the scenes. QE coin grading does much the same thing for some less than honorable coin dealers.

How does QE coin grading compare to the Fed's version? QE coin grading is the erosion of coin grading standards over time at the major coin grading services and their willingness to upgrades previously graded coins. Some grading experts would have you believe that this sort of thing seldom happens, unless the coins were "under graded" to begin with. Thus if the coin was under graded to begin with, a newer examination would support a new higher grade.

Many beginning collectors buy coins without checking out the coins values. With the Internet, there are many sources you can consult to get a more up-to-date listing of values. In the past you had to rely on coin guides that were only updated once a year or some periodicals that are only updated monthly or in some cases weekly. Over grading is a problem that is not going to go away as long as it can be gotten away with.

After all the higher the grade of the coin, the higher the value that it can command on the market. Now coin grading is both an art and a science. Ultimately, it comes down to a person's opinion on what grade a coin gets assigned. Whether you are an investor or merely a collector, learning how to grade coins can seem to be a daunting task to learn.

Remember that there are two types of investments in collecting coins. The first kind is that based upon price and value. This is the one most people are familiar with. This comes down to what you will pay for a given coin and what you hope to sell it for down the line. Your risk here is whether the coin appreciates significantly down the line in value or little at all.

The second kind of investment is in the form of knowledge that some collectors pursue. This of course costs money in its own right. Most books are not that expensive by themselves, but the cost will add up over time. Seminars are going to be more expensive too. It is hard to put a value on the pursuit of knowledge. The right knowledge will keep you from buying over graded coins and spending your money on coins you can be certain are more accurately graded.

It is hard to put a price on real knowledge. I can only recommend you learn as much about the coins you intend to collect or invest in. To do less than this leaves you open to the crooks and thieves that abound in any hobby such as coin collecting.



Related Articles
Editor's Picks Articles
Top Ten Articles
Previous Features
Site Map





Content copyright © 2021 by Gary Eggleston. All rights reserved.
This content was written by Gary Eggleston. If you wish to use this content in any manner, you need written permission. Contact Gary Eggleston for details.