Safe Meat Cooking Temperatures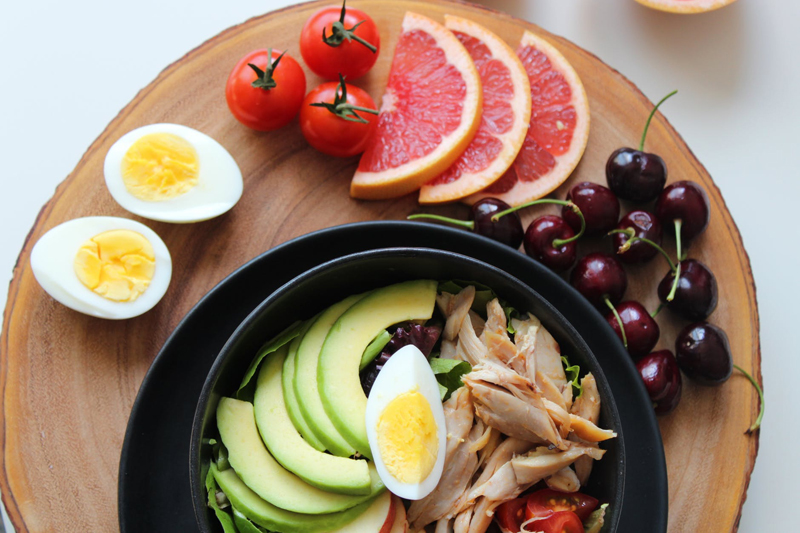 No matter how you choose to cook your meat - grilling, roasting, baking, microwaving - make sure you cook it safely to its minimum temperature.
I want to note that I am not a doctor. This information is sourced from the US Government, from the US Department of Health and Human Services. This is what their research has found.
Eggs
If you are cooking with mixed-in eggs, be sure to cook to a temperature of 160F. If you're using raw eggs that you can see, you want both the yolk and white area to be firm.
Pork / Ham / Pig
If you're reheating pork products, you want to get it to 140F. However, if you're starting from raw pork or ham, make sure you bring it up to 145F and then rest post-cooking for at least 3 minutes.
Whole Beef, Veal, and Lamb
For steaks, chops, and roasts, make sure you reach 145F. Then make sure the meat rests post-cooking for at least 3 minutes.
For ground mixtures of these, you'll want to go higher - a temperature of 160F. You don't have to let that rest, though.
Chicken / Turkey / Poultry
For solid pieces like thighs, legs, and wings, you want the meat to get to at least 165F before serving.
For ground versions, you also want to aim for the same 165F temperature.
Fin Fish
I love sushi, I admit it. So I'll eat it raw. However, the government recommends you cook it until 145F when the flesh separates with a fork.
Shrimp / Lobster / Crab
Cook until the flesh is pearly and opaque.
Clams / Oysters / Mussels
Make sure the shells are closed when you start. Cook until they open up.
Scallops
Cook until the scallops become opaque and firm.
Leftovers
In general, cook everything until 165F. That way you know, no matter what's in it, that you're safe.
The color of a meat doesn't necessarily indicate if it's safe or non-safe. Depending on how you cook, a meat can be pink and quite safe - or it can be a darker color and unsafe. Be sure to go with a thermometer reading to know for sure.
It's better to cook well and stay healthy, vs testing how quickly your local medical teams react to phone calls!
Lisa Shea's Library of Low Carb Books
You Should Also Read:
Grilling Term Glossary


Related Articles
Editor's Picks Articles
Top Ten Articles
Previous Features
Site Map



Follow @LisaLowCarb
Tweet





Content copyright © 2018 by Lisa Shea. All rights reserved.
This content was written by Lisa Shea. If you wish to use this content in any manner, you need written permission. Contact Lisa Shea for details.