Photoshop CC January 2014 Update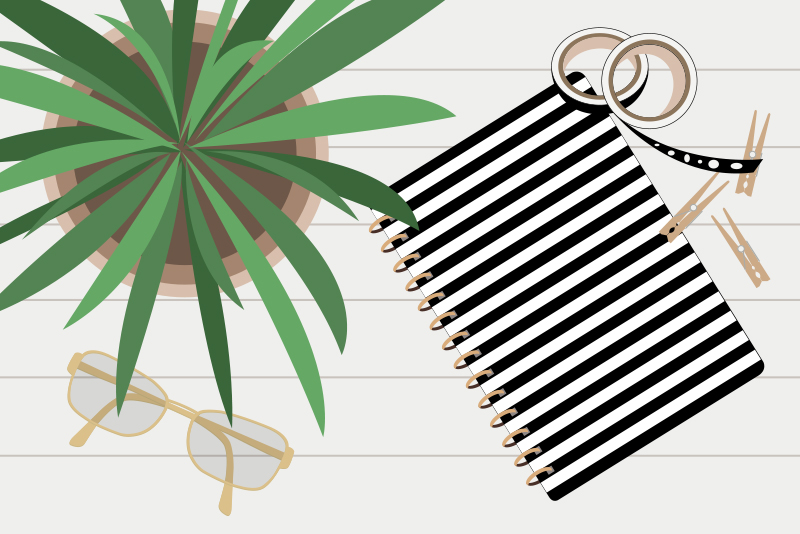 The January 2014 Photoshop
R
CC update has a few nice enhancements including the new 3D printing process that allows Photoshop to communicate with 3D printers.
The printing process has been around for several centuries, beginning with the simple movable type press and evolving into the advanced process for today's 3D printers. With the new controls and behind the scenes analysis, Adobe Photoshop CC makes printing 3D digital designs as easy as creating them. Photoshop CC supports both local 3D printers as well as online services.
When creating 3D art, Photoshop has come a long way from the simple 3D postcard of the past. We can now create 3D art from scratch including color and texture (materials). We also have controls for adjusting the many properties such as opacity, shine and reflection. But until now, these 3D images could only be used in 2D projects to add realism. There wasn't a way to actually export your image as a truly 3D object. Now, we can with a 3D printer.
We give little thought to the 2D printing process when working in Photoshop. We simply click File - Print and choose our print options in the Print Settings dialog box. Although I haven't tried this, 3D artists will be glad to know that they can now do the same when sending a print job to a 3D printer or service. The artist can easily preview the 3D image from several angles and set up the image for printing directly within Photoshop CC. Depending on your printer or service there are controls for final materials, amount of detail, size, scale, print time and cost. The artist can be confident that the preview is an accurate representation of the final 3D print.
As you might imagine, the information that is sent to a 3D printer is quite complex but Photoshop takes care of that behind the scenes. The new process includes automatic mesh repair and the addition of support structures/rafts to insure that your model has the necessary reinforcements to stand on its own. Photoshop will make these adjustments for you depending on your choice of 3D printer or service.
Besides sending your 3D image to the printer, you can also upload your image to Behance. But again a 2D jpeg representation of your 3D image isn't enough for today's Photoshop artist. Because of Photoshop's integration with Sketchfab, users can view the image in an interactive 3D type browser interface.
User Requested Features
This new update to Photoshop CC has several frequently requested features to enhance your workflow. My personal favorite is the new and faster way of converting, or unlocking, a background layer into a regular layer with one click of the lock icon. I work with many jpegs that have locked background layers and I've always found that the old process slowed me down. There are also enhancements for working with scripted patterns and color samplers.
Linked Smart Objects
Smart Objects have been part of the Photoshop workflow for some time. But until now these Smart Objects were embedded, or copied, and became part of the working Photoshop document. With this latest update, we have two options for placing Smart Objects into a design, the Place Linked and Place Embedded commands. The linked Smart Objects only reference the original image. Therefore, you can update the original Smart Object image and the changes will be reflected in all Photoshop images that reference that original. The Layers panel search feature has also been enhanced to include these two types of Smart Objects.
Perspective Warp
Placing an subject from one photograph into the background of another photograph can be difficult if the subject has a different perspective than the background. Photoshop already has several tools for correcting this problem, such as the Warp tool. But with this new update, we have a new and more dynamic two-step tool called Perspective Warp. First in the Layout mode, the artist draws a spatial grid around the subject. You can think of it as selecting the subject with the grid. In the second step, the Warp mode, the artist makes adjustments to the subject by adjusting the grid until the subject is in the same perspective or space as the background. Of course, we can see these changes in real time due to the new Mercury Graphics Engine and they are reversible because of Smart Objects.
Disclosure: I was not financially compensated for this article. Adobe supplied a Creative Cloud membership for the purpose of this review. The opinions are completely my own based on my experience.
Copyright 2018 Adobe Systems Incorporated. All rights reserved. Adobe product screen shot(s) reprinted with permission from Adobe Systems Incorporated. Adobe, Photoshop, Photoshop Album, Photoshop Elements, Illustrator, InDesign, GoLive, Acrobat, Cue, Premiere Pro, Premiere Elements, Bridge, After Effects, InCopy, Dreamweaver, Flash, ActionScript, Fireworks, Contribute, Captivate, Flash Catalyst and Flash Paper is/are either [a] registered trademark[s] or a trademark[s] of Adobe Systems Incorporated in the United States and/or other countries.


Related Articles
Editor's Picks Articles
Top Ten Articles
Previous Features
Site Map





Content copyright © 2019 by Diane Cipollo. All rights reserved.
This content was written by Diane Cipollo. If you wish to use this content in any manner, you need written permission. Contact Diane Cipollo for details.