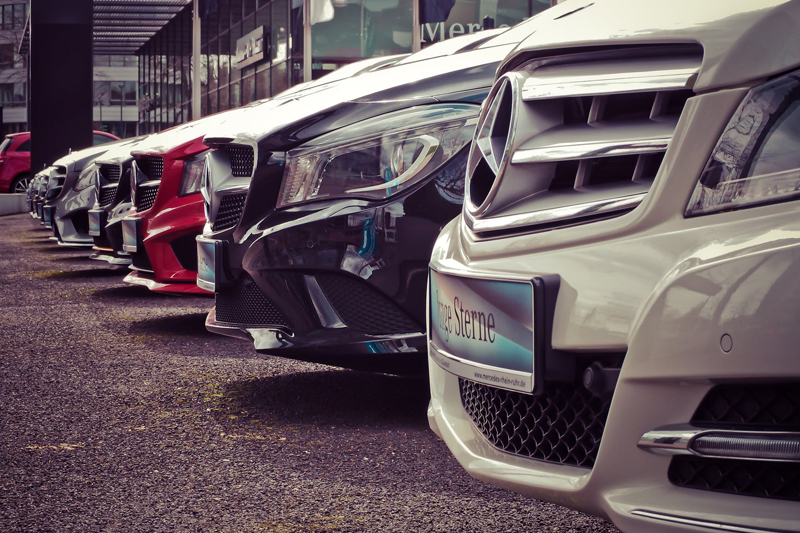 2014 Motor Trend Auto Show
Automotive technology is in full swing at the Motor Trend International Auto Show as well as 300 of the most popular models from all of the major manufacturers. There are also a few representatives of the Automotive Elite on display from Maserati, Rolls Royce, and others.

The Motor Trend Auto Show continues to be the best opportunity to see the newest models from all of the top manufacturers in one place.

This year, there are a lot of new technologies that are featured in some of the newer models. Here are just a few examples of what's new from Motor Trend's press release:

• Inflatable Rear Seat Belts - When these new air bag seat belts deploy, they provide added protection for both children and adults in the back seat. (Available in several models from Ford).

• Accident Avoidance Sensors - State-of-the-art sensors monitor other vehicles around the car, as well as the driver's reactions to preemptively prepare for collisions, and in some cases, prevent them. In addition, some cars are now equipped with radar-guided cruise control to minimize rear-end accidents and chime alerts to wake sleepy drivers. (Available in select models from Acura, BMW, Ford, Toyota and more).

• Smartphone Applications - With smartphones quickly overtaking the mobile market, auto manufacturers have developed Apps to integrate with their product. Many of the Apps enable owners to lock/unlock doors, check tire pressure and even remotely start the vehicle. Some electric cars, like the Nissan LEAF, enable drivers to check the car's charge through the App as well. (Available in select models from Buick, Chevrolet, Ford, GMC and more).

• Parking Assist - Ideal for drivers who struggle with parallel parking, sensors maneuver the vehicle into a parking spot with the push of a button. (Available in several vehicles from Ford, Lexus, Toyota and more).

• Built-in WiFi - From inside a car, weather, navigation, show times, email and even gaming are just a click away. Passengers can surf the web from their laptops while the car is moving and drivers can access the Web from the navigation screen while the vehicle is parked. (Available in several BMW, Chevrolet, Chrysler and Ford vehicles).

• Natural Language Voice Activation - Voice-recognition technology continues to improve, and is available in a greater variety of languages. Natural language voice activation is designed to recognize normal speech patterns, allowing the driver or vehicle occupants to issue commands outside of a pre-determined list of specific words and phrases, or to compose messages that communications systems can convert into text and send to a recipient. (Available on models from Chevrolet, Ford, Kia and more).

• Inductive Charging - In addition to a variety of ways to connect with mobile phones and other devices inside the passenger compartment, manufacturers are looking at ways to keep such electronics charged without having to plug them into an outlet. The new inductive wireless charging system allows drivers to simply set electronic devices in a specified charging zone to keep the juice flowing. (Available in select models from Dodge).
Many of these technology options can be found in vehicles displayed on the auto show floor. For more information on a specific vehicle or technology, please speak with a manufacturer representative at the show or visit a local new car dealer.

There are also opportunities to test drive many of the models right outside of the arena that the show is being held at. No more having to make a separate trip to the local dealership for each model that you like.

Motor Trend and the show's producers do a nice job in arranging the auto show logistics to keep traffic moving and at the same time showcase the best that each manufacturer has to offer.

Attendees also receive a free 12 month subscription to Motor Trend Magazine with each admission.

The shows typically run from Friday through Sunday and there are usually special events for the younger crowd on family day.

-------------------------------------------------------------------------------
Ready to buy a new or used car? Contact the experts at ProAutoBuying.com and we'll help you get the best deal possible!


Related Articles
Editor's Picks Articles
Top Ten Articles
Previous Features
Site Map





Content copyright © 2021 by Stephen M. Hague. All rights reserved.
This content was written by Stephen M. Hague. If you wish to use this content in any manner, you need written permission. Contact Stephen M. Hague for details.