New California Gold Coin Hoard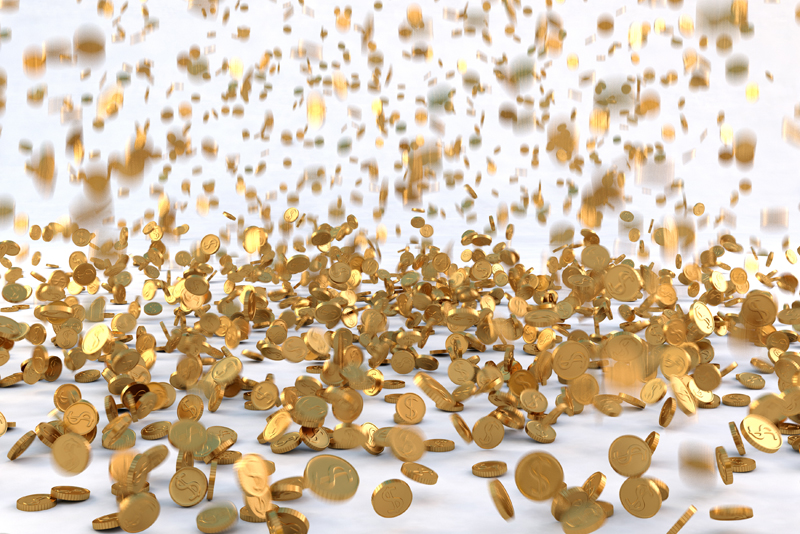 A hoard of buried gold was found by a California couple walking their dog in February, 2013. The hoard of gold coins has been estimated to be worth at least $10,000,000. The gold coins will be marketed online by Kagin's, Inc. The 1,427 U.S. coins dated from 1847 to 1894 have authenticated by the Professional Coin Grading Service.

What sets this hoard apart from others, is that it includes a great variety of dates, many of which are in the best condition seen in these types of coins. The hoard has been unofficially named the Saddle Ridge Treasure. The name stems from a feature on the couple's property on which the coins were found in eight decayed canisters.

PCGS has the honor of grading these extraordinary coins. At least 12 of the recently discovered coins are now either currently the finest known or tied for being the finest examples known to exist to date. The couple contacted Kagin's senior numismatist to initially evaluate the coins. Kagin's senior numismatist was quite surprised at the variety and great condition of the coins.

The find comprises almost 1,400 $20 gold pieces, fifty $10 gold pieces, and four $5 gold pieces, all of which were minted between 1847 and 1894. Also in the hoard is the finest known 1866-S No-Motto $20 gold piece that is valued at about $1 million. Other high points of the collection are the finest examples or ones tired for the finest examples as certified by PCGS:

!866-S $20 With Motto PCGS MS-62+(finest known); 1873 Closed 3 $20 graded MS-62 (tied finest known); 1877-S $20 PCGS MS-65 (tied finest known); four 1888-S $20 PCGS MS-64 (tied for finest known); two 1889-S $20 graded PCGS MS-65 (tied for finest known); and 1894-S $20 PCGS MS-65 (tied for finest known).

This discovery of gold coins is claimed to be one of the best stories in the history of coin collecting. According to Kagin's, about 90 percent of the coins will be available for purchase online through Amazon's online collectibles store. Kagin's has an exclusive arrangement with the online retailer to handle the sale of the coins..

This will be the first major numismatic treasure to be sold through Amazon. What is really special about this treasure find, is the quality of the coins. This information is going to change the PCGS Population numbers for many issues.
The couple that discovered the coin hoard wishes to remain anonymous and has not revealed the exact location of their discovery. No doubt a wise move on their part.



Related Articles
Editor's Picks Articles
Top Ten Articles
Previous Features
Site Map





Content copyright © 2021 by Gary Eggleston. All rights reserved.
This content was written by Gary Eggleston. If you wish to use this content in any manner, you need written permission. Contact Gary Eggleston for details.