Where Have All Of The Trade Dollars Gone?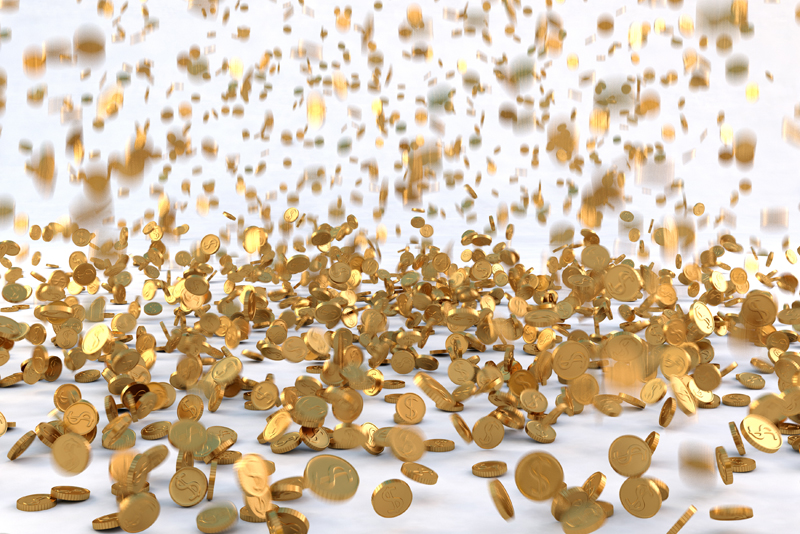 Many of the best U.S. coins have disappeared over the years. The mintage totals for many of these coins would suggest that there should be more of them around than what is actually the case. Naturally many coins are lost through normal circulation. the coins become so worn, they resemble slugs as in being worn out. Many are simply lost or deliberately destroyed. The Trade dollar was no exception to these scenarios.

Trade dollars were heavier than a regular silver dollar primarily to encourage merchants in China to accept them to encourage a trans-Pacific trade in the 1870s. In theory, this wasn't a bad idea. The Comstock Lode churned out enough silver to more than supply the nation's needs. If something wasn't done about the surplus silver, many expected the price would plummet.

If you total up the reported mintages of Trade dollars, there was close to 36 million Trade dollars struck. Of this number, about 27.7 million were supposed to have been exported to China. About 2 million, were estimated to have returned to the United States. Back then, any number of things could have happened to a Trade dollar, once it arrived in China.

It wouldn't be an overstatement to estimate that well over 50 percent of the Trade dollars sent to China have been lost forever. Further problems occurred when the Trade dollar lost its legal-tender status. Without this status, Trade dollars traded hands merely for their metallic content, which was well below its face value.

This created a situation in which unscrupulous individuals would buy them up and then attempt to use them at face value. More than a few people fell for this trick and were taken advantage of in the process. The problem got so bad, that the government offered to accept the Trade dollars back at face value.

The coins that the government bought back were melted, resulting in the loss of additional Trade dollars. As a result when you look at the mintage numbers for Trade dollars, they do not begin to tell you the whole story of unavailable numbers for coin collectors today.

When a Trade dollar arrived in China, it was usually accepted by a Chinese merchant at full value. The merchant would "chop" the coin, by stamping his own unique mark on the coin. As the "chopped" Trade dollar circulated in China, each merchant added his own stamp to the dollar.



Related Articles
Editor's Picks Articles
Top Ten Articles
Previous Features
Site Map





Content copyright © 2021 by Gary Eggleston. All rights reserved.
This content was written by Gary Eggleston. If you wish to use this content in any manner, you need written permission. Contact Gary Eggleston for details.