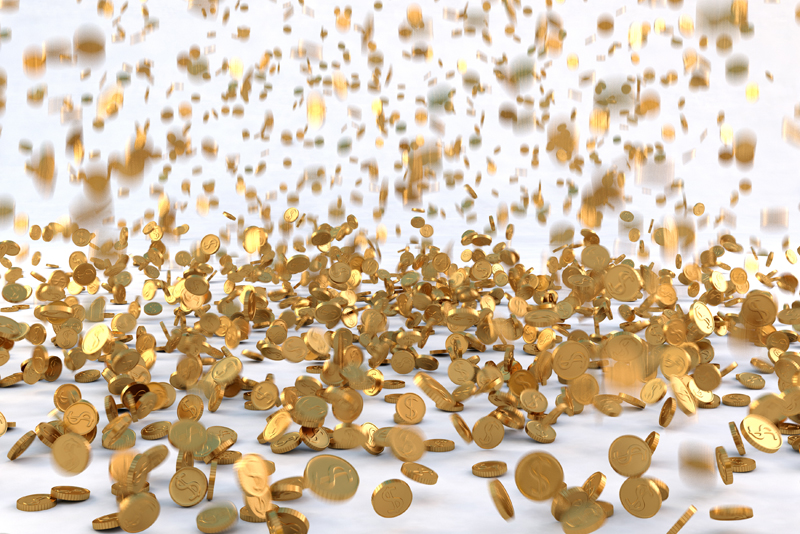 Some type coins in a type set can be tough to locate. One of these type coins is the Shield nickel with rays as they were only produced in 1866 and for a short time in 1867. The 1866 was the first year of the Shield nickel with a mintage of 14,742,500. the 1867 with rays added only 2,019,000 pieces to the total number of this type.

The process that introduced the 1866 shield nickel was a very hurried process. The hoarding of coinage produced by the Civil War had left the Country with a very severe shortage of coins in circulation. People had even started hoarding cents. Desperate Mint officials began a series of changes to the metal compositions in 1864.

The new copper-nickel composition of the three-cent in 1865 was cheerfully welcomed by Joseph Wharton of Pennsylvania, as he owned the nation's only working nickel mine at the time. The next change came in 1866 with the copper-nickel shield nickel as an alternative to the silver half-dime. It was a much hurried process and virtually no one liked the design.

There was such a rush to production, that there was no time to test anything out. The new alloy was actually not the same type as the copper-nickel cent eliminated in 1864. The new alloy for the 1866 Shield nickel caused problems in its striking. The metal did not flow right, or at least it didn't flow as expected, especially around the rays of the reverse.

If the Mint intended to use this new alloy, the rays had to be eliminated. The rays were eliminated early in 1867. the no rays 1867 mintage was close to 29 million pieces and was more than the combined total of the 1866-67 with rays mintages combined.

In circulated grades, the 1866 Shield nickel is not a hard type coin to find. Meanwhile the 1867 is a much tougher type coin to locate as only just over 2 million were struck. The problem for type collectors is that the only real option is the 1866 Shield type coin. Collector interest is sure to drive the prices ever higher over time, especially in the top grades.

Of course it is impossible to predict where a given coin's value will go in the future. Only a true type collector can determine if this is a coin worth following in future years. Ultimately you have to decide if you are an investor or a collector.



Related Articles
Editor's Picks Articles
Top Ten Articles
Previous Features
Site Map





Content copyright © 2021 by Gary Eggleston. All rights reserved.
This content was written by Gary Eggleston. If you wish to use this content in any manner, you need written permission. Contact Gary Eggleston for details.