Invest In Gold For The Long Run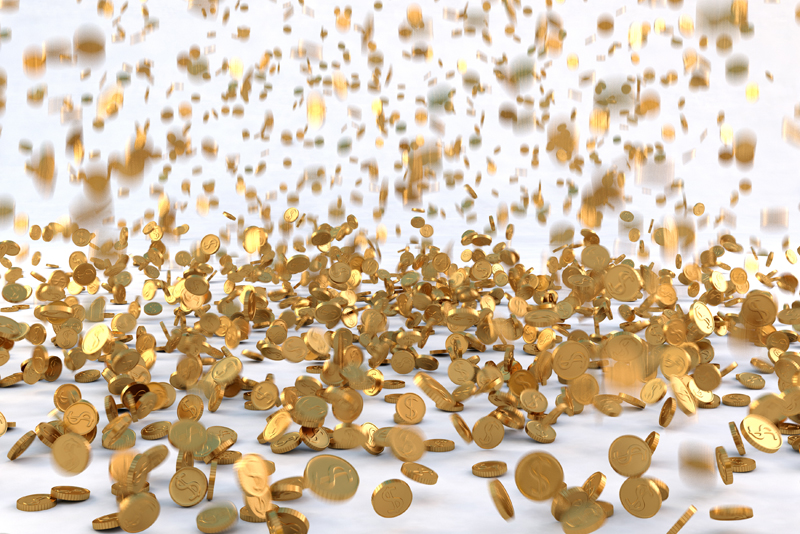 It usually doesn't take much to get the gold bugs excited these days. For the umpteenth time this year, gold has rose over $1,300. Does this signify that a new trend has begun? It is anybody's guess on that one, and too premature to even attempt to guess correctly.

Of course, if your objective is to tempt a very reluctant gold buyer to jump into the gold market now, the latest jump in gold prices could be one way of doing just that. Perhaps one should sit back and observe what happens with the sales of gold American Eagles and Buffalo bullion coins.

The prices for these coins is going to have to rise significantly before anyone can truly conclude that a new gold up trend is in the making. Don't forget that even with gold bullion coins there have been occasions where the coins have had short-time sales blips higher that had nothing to do with the long-term trend.
Perhaps a better strategy would be to watch what coin collectors in general do.

Increases in bullion prices are often a happy extra that can be applied to bullion coins that they already possess. Long-term gold price forecasts can still be right and still leave you losing money in the short-term. After the gold price peaks in 1974, 1980, and 2011 many people lost lots of money when the swings went lower.

And the fact that the U.S. dollar is not even a dollar but Monopoly money doesn't affect things either. The dollar has been a fiat currency since 1968 when the last 25 percent gold cover requirement was eliminated for the issuance of new money.

Of course gold is much higher priced now compared to then. If you had waited out the years between then and now you made a killing. On the other hand if you had needed that money in 1976 after gold prices had fallen by half, or any of the other occasions it has dipped in a similar manner, you would have lost money on your investment.

Consider if you had bought gold in 1974 when it was around $200 an ounce and then needed your money in 2001 when the price of gold was around $250 an ounce. This wouldn't have been much of a return on investment either. By collecting gold, you are limiting yourself to committing only long-term money and your regular purchases mean that if at some point you happen to buy at a peak level, all of your other purchases will help to average out the cost to lower value and give you a greater chance of showing a healthy profit.



Related Articles
Editor's Picks Articles
Top Ten Articles
Previous Features
Site Map





Content copyright © 2021 by Gary Eggleston. All rights reserved.
This content was written by Gary Eggleston. If you wish to use this content in any manner, you need written permission. Contact Gary Eggleston for details.