Gold-Plated Coins Not A Bargain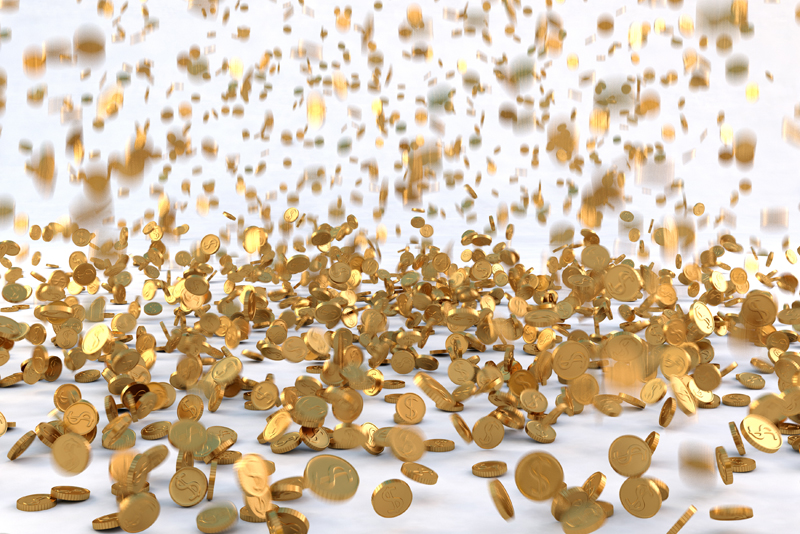 No doubt you have seen these coins advertised on television or in a newspaper or magazine, or you may have received one in change. And you wonder if these coins come the U.S. Mint. The coins are often advertised to be "Genuine gold-plated U.S. coins" and are often hyped as being a "great investment." The individual coins do come from the mint, but the gold-plating is put on them by a private company.

It may be stated in the ad that the coins are plated with 14 mgs of 24 karat gold, but they are not a "great investment!" These replica coins often sell for about $10 or more plus shipping. The fourteen mgs of gold equals about 0.00045 troy ounces of gold or around 75 cents of gold depending on the current spot price of gold.

It is not illegal to gold-plate a coin issued by the U.S. Mint. But what is misleading is to promote the gold-plated coins as being "from the U.S. Mint." As previously explained, the individual coin comes from the Mint, but the gold-plating comes from the company advertising the gold-plated coins, or from a private company known to the advertiser.

An excellent example of this practice is the "cent-less Liberty Head nickel." The 1883 nickel didn't have "FIVE CENTS" engraved on it, and since it was about the same size as a $5 gold piece, it could be easily gold-plated and passed off as a $5 gold Liberty. Josh Tatum, a deaf-mute, was reputed to have gold plated a few "cent-less Liberty Head" nickels in 1883.

He would take his gold-plated nickels into a store and purchase something for 5 cents. If the store keeper didn't return change, Tatum said nothing and left. However, if the store keeper returned $4.95 in change Tatum made a profit from his efforts. Being a deaf-mute, he couldn't tell the shop keeper he had given him 5 cents and not $5.

No one knows how many of these Racketeer Nickels have survived today. The moral of this article is to not bother with purchasing any of these gold-plated coins. They will never be a "great investment" at all. If you still insist upon buying one or some as a novelty do so as an informed buyer. Do not believe the hype of the advertisement, no matter what its source. The companies selling the coins know what they are doing is very misleading at the least.



Related Articles
Editor's Picks Articles
Top Ten Articles
Previous Features
Site Map





Content copyright © 2021 by Gary Eggleston. All rights reserved.
This content was written by Gary Eggleston. If you wish to use this content in any manner, you need written permission. Contact Gary Eggleston for details.