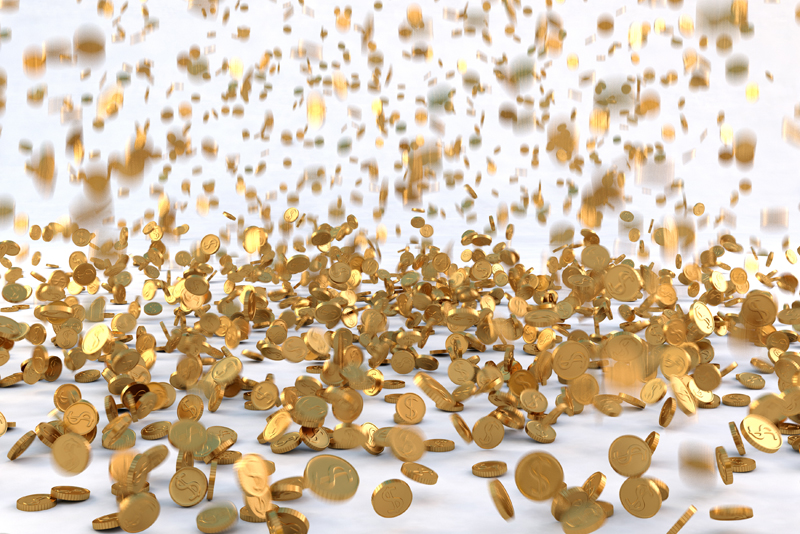 Learning how to grade coins is something every serious coin collector needs to learn. At first the task will seem daunting. after all there are a number of reputable third-party grading services that will grade a coin for you for a set price that varies from company to company. Of course you really only need to use one of these companies when you have a coin valuable enough to be worth their cost of grading and authenticating a given coin.

Coin grading is both an art and a science. Yes there is a standard and science of sorts that forms the basis of grading a coin. The art part comes into the grader's interpretation of what he thinks the coin's grade should be. One grader may love toned coins, while a different person grading the same coin, hates toned coins. Their individual grade is likely to be slightly different from one another.

To learn on your own, you need to get the latest edition of the Official A.N.A. Grading Standards for United States Coins. The current edition is in its seventh edition and contains 375 pages. Plus there are many color photos of coins in various grades. This book is not very expensive and retails for around $12-$15. The price on Amazon.com falls within this range.

There are any number of other books on coin grading so do a bit of research on which book looks better to you. You really can't go wrong with the A.N.A. grading guide as a first start. The price should put it within reach of most coin collector's budgets even if you are a bit tight on money.

Of course in order to learn how to grade coins you are going to have to read the book, study the material, and compare the pictures to real coins. There is no royal road to learning coin grading. You have to jump in and do the work and research.

Don't be lazy and go into a forum and ask for help or advice, unless you are really stumped and need an expert opinion. There is nothing wrong with asking for advice, just don't keep asking the same beginner questions that keep getting asked, but could be answered by the person asking the question, if they had just taken the time to do a little bit of research and reading.

Once you have a good grounding from a good coin grading book, there is a whole world of grading services, auction houses, forums, and websites online to seek further advice and knowledge.



Related Articles
Editor's Picks Articles
Top Ten Articles
Previous Features
Site Map





Content copyright © 2021 by Gary Eggleston. All rights reserved.
This content was written by Gary Eggleston. If you wish to use this content in any manner, you need written permission. Contact Gary Eggleston for details.