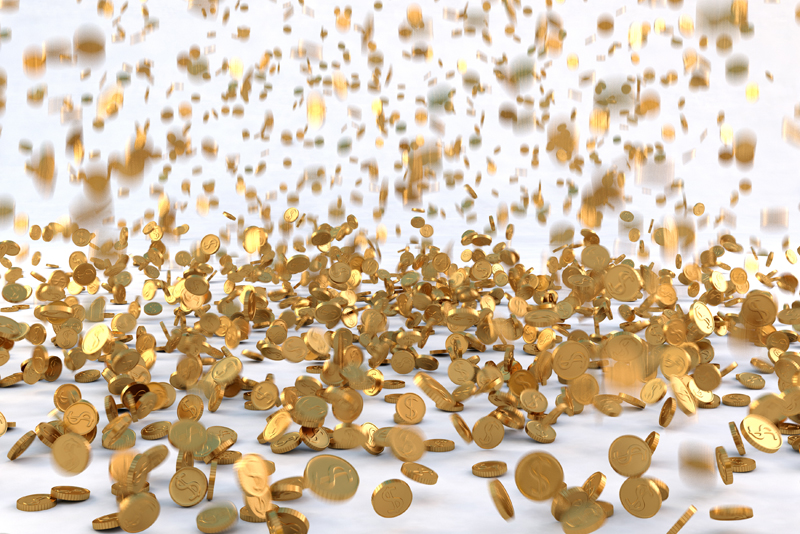 There are a number of lesser known and oftentimes scarce coins that are interesting in their own right. The 1855 three-cent piece can be considered to be one of these specimens. The silver three-cent piece was an unusual creation for an unusual time. The story begins in the California gold fields in 1848.

An unusually large amount of gold was discovered. It was so much gold that the normal gold-to-silver ratio was upset, making silver coins cost more than their face value to produce. This meant that the public started hoarding silver coins, causing a national coin shortage.

Congress at the time, felt that they only had one choice, reduce the amount of silver in silver issues. An alternative was found that authorized a 75 percent silver three-cent piece that could circulate, in the hopes that the problem with the other silver denominations would simply go away.

The silver three-cent piece was popular, but then the public really didn't have any other choice but to accept it. Even with the introduction of the three-cent piece, the silver problem didn't disappear. In 1853, Congress had to take action and reduced the amount of silver in the regular silver denominations.

At that time, the three-cent piece changed to 9- percent silver but was reduced slightly in weight. The new trimes, as the three-cent piece came to be called would also go through a number of design changes. The changes in the design caused problems in striking. The frames around the star were inconsistent or even missing at times while the shield was often weak in some areas.

The reverse stars were irregular and poorly formed. This made finding a nice example difficult with the exception being the 1855, which is generally well struck. Once the regular silver coins returned, the use of the silver three-cent piece declined dramatically. At the time the trime was created, lawmakers made a point of suggesting they would be useful for purchasing postage stamps.

However, the public wasn't in a stamp buying mood. The first year, 1854, the 90 percent silver composition was introduced saw only a paltry mintage of less than 700,000 silver three-cent pieces. The 1855 total nose-dived to just 139,000 pieces minted.

These low mintages cause supply problems today. There are very few people collecting them and many of the three-cent pieces were probably melted down at some point in time when the denomination became obsolete. Odd are there aren't many out there to acquire.



Related Articles
Editor's Picks Articles
Top Ten Articles
Previous Features
Site Map





Content copyright © 2021 by Gary Eggleston. All rights reserved.
This content was written by Gary Eggleston. If you wish to use this content in any manner, you need written permission. Contact Gary Eggleston for details.