St. Kitts and Nevis Twin Island Paradise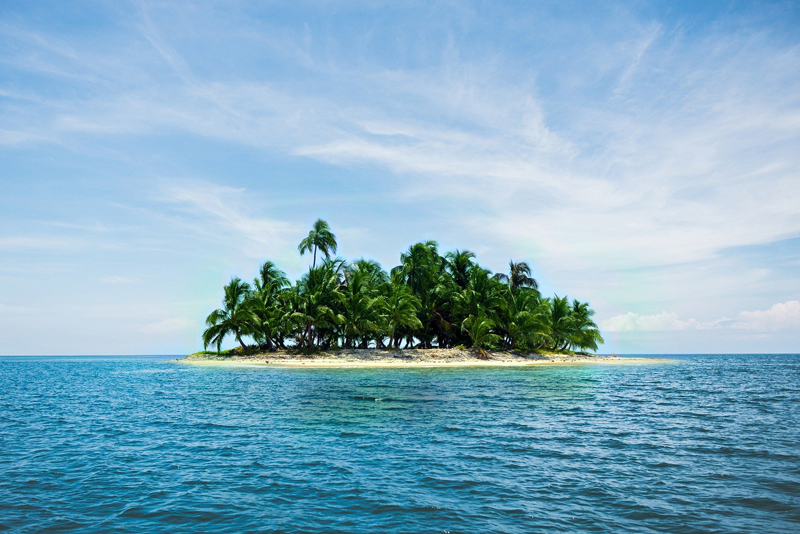 European countries, especially England and France, spent most of the 17th and the 18th century fighting each other for ownership of many Caribbean islands. One of the first to be won and colonized by England was the small helicopter shaped, volcanic island of St. Kitts. Two miles away was the much smaller island of Nevis which was added to the "collection" a short time later. Both islands were governed as one and remained as such even after their separation from Britain in 1983. Today St. Kitts and Nevis the twin island paradise gets close to one million visitors each year.


Why St. Kitts & Nevis ?

Their national anthem "O Land of Beauty" is very appropriate. You will enjoy every minute spent on either. Soft shear white clouds float over and around the mountains on both islands and seem to beckon you into a secret cave full of magical discoveries. The ethereal,pure white clouds also points to a wonderful lack of pollution.

Add the magnificent Rain Forest filled with various trees, plants, bubbling streams, birds, monkeys, plus spectacular views from the top of waterfalls and you have a recipe for the best nature experience ever. Zip-line or hike through.


Things to Do

1. Independence Square - A true testament to a nation standing tall and proud, the square was renamed Independence Square the very day the nation was granted freedom from British rule.


2. St. Kitts Scenic Railway – The Island has what may well be the only rail train still in existence in the Caribbean. The rail track is a modern day example of re-purpose and re-use.Once used in the early 1900's to transport sugar cane it now serves to tour the country side and more.


3. Brimstone Hill Fortress – Designated by UNESCO (United Nations Educational Scientific and Cultural Organization) as a World Heritage Site. This monumental site took a century to build and still remains standing. It did fall into very slight disrepair but was painstakingly restored and is the first tour suggested whenever you set foot on St. Kitts

4. Fairview Great House and Botanical Gardens – An all in one experience you cannot pass up. Walk through the gardens and tour the luxurious Great House that was restored to possibly a better version of its former self. The house has features reminiscent of a much older era. For instance there is a Man Zoo (room where ladies are not allowed). The description of and aromas coming from that room conjures the imagery of an old Roman Bath House complete with smoke, male chatter and other sounds unique to the male persuasion.

Have the islandized version of British high tea minus the formality, at a top notch restaurant on the premises. Pastries made from scratch served with many flavors of tea made with herbs from their own garden.

Sample Shipwreck the islands top selling rum. Bring a bottle home to relive the moment.


5. Wrecks of River Taw and Corinthian - two 20th century shipwrecks



6. This is a twin island paradise. All things water can be done here: snorkeling, diving, kayaking, water boarding, jet skiing, canoeing, paddle boarding, and surfing are available on either island.


7. Frigate Bay Strip - Lined with Bars, Restaurants, Live music of many genres, Resorts all ready to entertain or house you; the Strip offers great insight to life on the island. You can be formal or casual or just looking to enjoy the beautiful sunset. Here locals and visitors mingle giving you a chance to get all questions answered by those who know.


8. Carnival – St. Kitts/Nevis has a few long celebrations annually. The last two weeks in May is time for the Green Valley Festival of Cayon. Enjoy R&B, Soul, Reggae, Soca, Calypso, Rock and Gospel music. Savor island cuisine, watch the Beauty Pageant, Band and Troupe competition and J'ouvert Morning revelry. Sister Island Nevis has Culturama (their version of the same) from late July to early August.

Independence Day (Sept 19th) is a holiday and an entire day and night of activities is usually scheduled.

Two days during the last week in June is allocated for the St. Kitts Music Festival.

Sugar Mas Carnival- The biggest and grandest of them. Carnival runs from mid - November through the first week of January with Nevis leading the way. The big guns get drawn around mid- December with lots of wining and dining, music, dancing, several competitions, and plain ole partying. There is even a party to 'cool down' – LOL.



Helpful Tips

 Avis, Hertz rental and local taxi services are available. Local drivers are natural tour guides giving you a two for one deal (chauffeur plus tour guide). They know the short cuts and history saving you from getting lost or waiting for a full group before a guide will start a tour. This means you can see more in less time.

 Drivers at the Airport or the dock will insist on a full car load or give you the option to pay for a full load.

 Tip well. The small extra can translate into double your expectations. Things that had a fee attached may suddenly become a freebie

 Drive on the left

 U. S dollars and British Pounds are accepted everywhere

 Choose based on your needs not the price



Live a little. Take a chance and visit St. Kitts and Nevis the twin island paradise.




Disclaimer: No incentives were received for writing this article. I visited a few times at my own expense.



Related Articles
Editor's Picks Articles
Top Ten Articles
Previous Features
Site Map





Content copyright © 2022 by Theresa Springer. All rights reserved.
This content was written by Theresa Springer. If you wish to use this content in any manner, you need written permission. Contact Malika Bowling for details.