Children & Bellydancing - Jordan's Journey Begins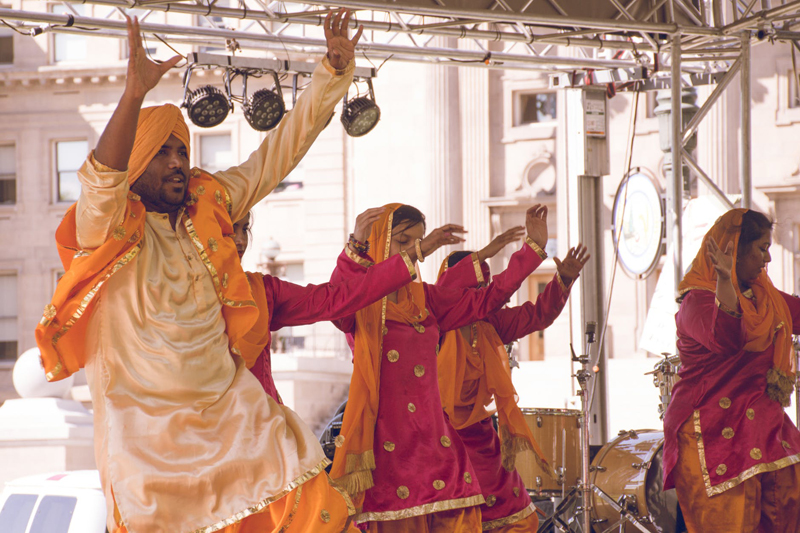 My 10 year old daughter, Jordan, has expressed to me over the past two years that she would like to venture into dancing.
As a mother who covets her daughter wanting to follow in her footsteps, this was music to my ears. I didn't want to cross the line of what
I
wanted her to do vs. what
she
wanted to do so I did the laid-back approach of just gradually exposing her to the dance and the various things associated over time. She attended haflas, various performances & festivals, sat in on some of my classes…even participated in workshops with NY bellydancer,
Oreet Jehassi
in 2003 when she came to town. I've exposed her to the music, the sisterhood, the costumes. Most important, I've exposed her to the ideal of "self appreciation" and "self acceptance". When most kids her age are listening to the latest Hip-Hop or Pop songs, she is listening to
Hossam Ramzy
,
Solice
,
Brothers of the Baladi
and
Hakim
CD's while doing her homework.
My oldest daughter is the basketball star in the family so bellydancing was not an option for her. My oldest started organized basketball at age 10 so now that Jordan has hit that age, it was time for her to start her chosen activity. Jordan took her first "official" class last night with an instructor I study under,
Nabeela El Shalimar
. Nabeela's style of dance & teaching is one of beauty and fun. She's not a teacher who just throws out some moves, has the class "mimic" her (without explaining the "why's") and just takes your money & encourage you to take "more classes" from her. Nabeela is a nurturer and helped make me remember to "feel the music" and not be so fixated on being perfect with my dancing. I wanted Jordan to experience such instruction on her first time out.
On our way to her class, she recalled a story to me that happened at the beginning of this school year. Last fall Jordan & I had discussed that if she kept her grades up then she could take dance classes. She was telling a girl classmate about it and a boy in the class overheard and said "You're gonna bellydance?". Her teacher, simply overhearing the boy, said: "I don't want to hear you talking about bellydancing. You are too young to discuss bellydancing!". I almost crashed the car, to look at her in disbelief as she recalled what her 4th grade teacher had said. Jordan expressed that if she practiced hard enough she wanted to dance in the school talent show the next year but was now worried that she might not be able to participate & do this dance for the show based on what her teacher said. That statement by her teacher kept ringing in my head for the entire 25 minute drive to the class. "
THAT
there is exactly the nonsense thinking that many people have about this dance that ticks me off!". I think I was also disturbed because such a comment came from a teacher…a very uninformed teacher at that.
I explained to Jordan that her teacher was obviously not aware of the history of the dance to make such a blanket statement like that. Women of ALL ages have done this dance for centuries and will continue to do so. I told her she has nothing to be ashamed of…and actually I want to see MORE young women considering this dance. It appears that her teacher, along with many in the general public still connect bellydancing with "sex". This is so far from reality!
I feel it is important for young women & girls to explore Middle Eastern dance for several reasons. One of those is being a way to learn about another culture. A lot of times we as adults and parents don't think about how learning & understanding other cultures is something that should be done long before we set foot on a college campus. Children are sponges eager to absorb all that there is in the world. By showing children that there is so much more out there that reaches far beyond the neighborhood in which they live, the more tolerable they will be of things and people that are different than they are.
Middle Eastern dance is also a dance that can instill confidence and self-acceptance in a young woman. If that exposure comes before she is in her teens, most often when feelings of awkwardness and not belonging creep in, she will have a great head start to counter those feelings. I am a strong advocate of exposing children to activities to keep them motivated, disciplined and active. Children that tend to be involved in various activities are more likely
NOT
to be interested in destructive peer-pressure induced antics because they have something positive to focus on.
What I'm going to enjoy the most is being able to share in this activity
WITH
Jordan and maybe even learn a little something
FROM
her! Already, she's wondering when she can get her own WEBSITE for dancing up & running. Ya gotta love her excitement! ;-)


Editor's Picks Articles
Top Ten Articles
Previous Features
Site Map





Content copyright © 2019 by Asmina. All rights reserved.
This content was written by Asmina. If you wish to use this content in any manner, you need written permission. Contact Ronnette Ramirez for details.