An American Marriage Book Review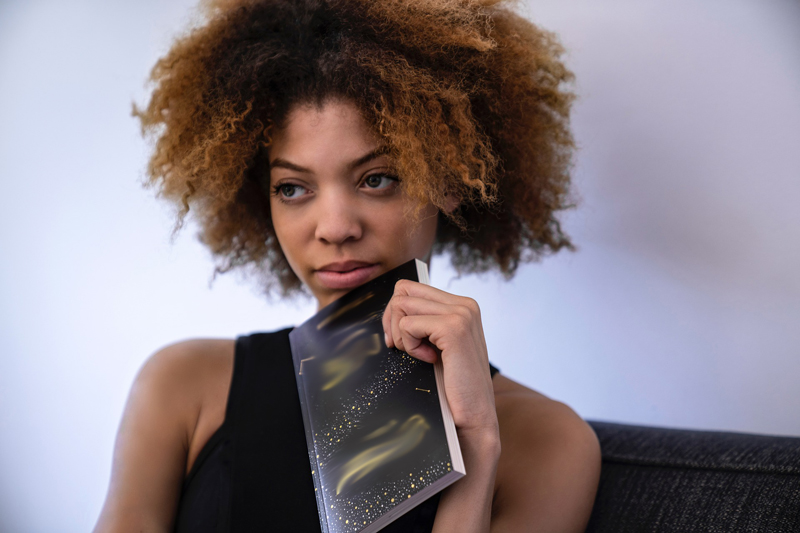 At its simplest, An American Marriage by Tayari Jones is a love story that includes the obligatory love triangle. However, while originality is not necessarily required in the general plot of a novel, it is always required in how that novel is written. Tayari Jones writes this story from the various viewpoints of its characters and allows readers to make their own decisions on the good, bad, morality or immorality of each character. There are no winners in this story. No heroes, either. By the end of the book, there isn't even anyone to truly care about or root for, and readers may find that to be the biggest or perhaps only flaw of the book.

When the story begins, the reader is quickly made aware that the two main characters, Roy and Celestial are strong, independent individuals that have somehow become dependent on each other. Each one needs the other to build him/her up, but not in a good, supportive way. More like a "what about me?" way. In addition, their relationship has some water that has not quite made it under the bridge and the undercurrent of unresolved issues (one having to do with a previous pregnancy) is strong. Yet, they truly love each other and that love is solid. What the reader doesn't know, and has to wait to find out, is if their love will endure after Roy is arrested, tried and convicted for a crime he didn't commit.

Their nightmare begins when the newlyweds travel from Atlanta to visit Roy's parents in Louisiana. After having dinner, Roy and Celestial spend time together and then check into a motel. That evening a woman is brutally raped at the motel and mistakenly identifies Roy as her attacker. However, Celestial knows for sure he didn't do it because they were together at the time the crime was committed. Even though Celestial testifies on his behalf, Roy is found guilty and sentenced to 12 years in prison. The story then focuses on the emotional turmoil within their young marriage with Roy locked up in Louisiana and Celestial trying to put the pieces of her life together – with and without him - in Georgia.

While their marriage is being tested by Roy's conviction, a dramatic change happens with the introduction of Andre, the third character in this love triangle. Andre is Celestial's childhood friend and Roy's friend from their college days. He introduced his two friends, attended their wedding and remained close to Celestial and her family through the years. However, Andre has always been in love with Celestial. It's not completely clear if she knew how deep his feelings were through all of their years as friends, but it is clear that she didn't feel the same. But with Roy out of the immediate picture, Celestial comes to depend on Andre's support. And unlike Roy, Andre does not require the same level of support from her in return. In her time of despair, struggle and overwhelming needs before, during and after the trial, Andre is there, just like he has always been there for her. So, when Roy's conviction is overturned and he is released early from prison, Andre, his good friend who has waited in the wings for the woman he loves, is now standing center stage…in his life…with his wife.

Throughout the novel, letters written between Celestial and Roy gives the reader a first person account of the character's thoughts and feelings. These personal communications also show how each character is changing and/or evolving in the five years they're spending apart. By the time Roy is released, the two are at an impasse. Roy wants to pick up where they left off, because time has stood still for him in prison, and Celestial wants her current life, because she can't live in the past. Then, if that's not enough, there's Andre, who wants Celestial – no matter what, because he has always loved her.

As the drama plays out between the characters, the reader is left on the sidelines viewing the three different lives through each character's selfish, unyielding lens. No matter what happens in their ever after, theirs is a story lacking inspiration and infused with sadness. Again, no winners, no one to root for because sometimes, well…that's just the way it is.


Related Articles
Editor's Picks Articles
Top Ten Articles
Previous Features
Site Map





Content copyright © 2022 by Nina Guilbeau. All rights reserved.
This content was written by Nina Guilbeau. If you wish to use this content in any manner, you need written permission. Contact Nina Guilbeau for details.