Spanish Indefinite Articles.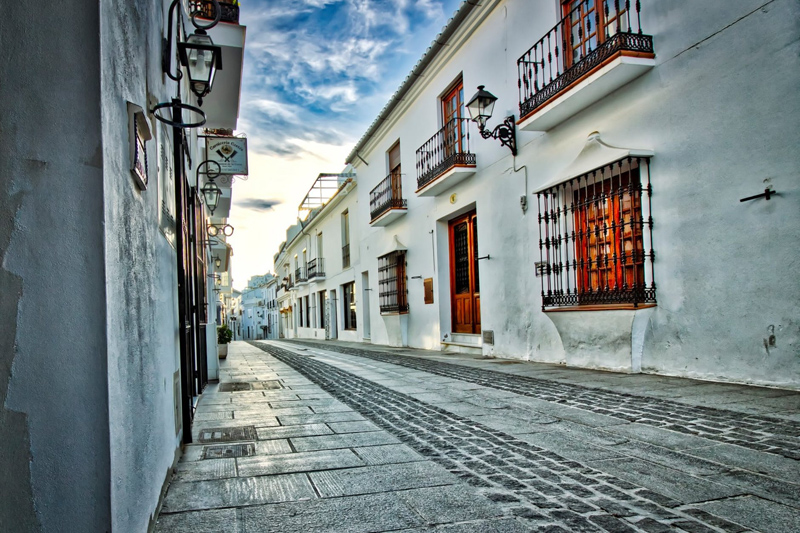 These indefinite articles are: UN, UNA, UNOS, UNAS.
The same way
Spanish Definite Articles
are the equivalent for the English definite article (THE), Spanish indefinite articles correspond to the Engilsh forms A and SOME. Let's see how it works:
UN, UNA
= ONE, A, AN
UNOS, UNAS
= SOME
And here we have they classifcation according to genre and number:
MASCULINE / SINGULAR:
UN
MASCULINE / PLURAL:
UNOS
FEMININE / SINGULAR:
UNA
FEMININE / PLURAL:
UNAS
Of course, you'd like to read some examples:
Masculine, singular indefinite article UN
Un árbol grande.
( A big tree OR One big tree.)
Un niño alto.
( A tall boy OR One tall boy)
Feminine, singular indefinite article UNA
Una flor amarilla.
( A yellow flower OR One yellow flower.)
Una niña alta.
( A tall girl OR One tall girl)
Masculine, plural indefinite article UNOS
Unos árboles grandes.
( Some big trees.)
Unos niños altos.
( Some tall boys)
Feminine, plural indefinite article UNAS
Unas flores amarillas.
( Some yellow flowers.)
Unas niñas altas.
( Some tall girls)
Now that we know how to identify these Spanish indefinite articles, let 's review some interesting points about their use.


We'll use the masculine plural article (UNOS) as long as , at least, one of the creatures of the group is masculine. For example, if we are talking about a group of seven (6 female dogs and 1 male dog) we'll say unos perros.


Spanish language omits, in certain cases, the use of the indefinite articles:





When we refer to a person's profession or job: El es profesor (He is a teacher)


When we refer to a person's religion: Ella es budista (She is a Buddhist)


Before "thousand" (mil) and "hundred" (cien): Tengo cien dólares ( I have a hundred dollars)

Whe we use "qué" in a exclamation: ¡Qué gato! (What a cat!)


If you are just a beginner, just remember that you don't have to learn all these exceptions. In fact, the use of indefinite articles is a question of practice and use, so, the only thing you have to do right now is trying to learn and remember the genre of any new Spanish word you learn. This way, you'll use the correct indefinite article with it.
And finally, please e-mail me or post a message if you have any question or doubt about this lesson. I'm here to help you!
---
Recommended material:
You can find below some materials / web pages that, from my point of view, can be useful and interesting:
---
| | |
| --- | --- |
| Think Spanish Magazine | I write monthly articles for 'Think Spanish' ('Piensa en español') about Spain, its culture, travel issues... But this magazine also covers all Latin American countries. Articles include a glossary. You can also listen to all the articles as they also publish a monthly CD. |
---
| | |
| --- | --- |
| Puerta del Sol - Audio Magazine | A very interesting way of learning or reviewing not just Spanish grammar and vocabulary, but also a great way to find out about Spain and its culture. |
---
| | |
| --- | --- |
| Lo más TV | Such a funny, intelligent and useful way to learn and enjoy the Spanish language!! It is a web based activity and offers new videos, on a weekly basis, with Spanish / English captions, dictionary and games. |
---
| | |
| --- | --- |
| Angeles' Blog: "Spanish Word of the Day" | I'm adding a new Spanish word, everyday, including its sound file, translation, uses and descriptions. You can send your messages with questions, examples to be reviewed, etc. |
---
| | |
| --- | --- |
| Visual Link Spanish | Visual Link Spanish™ - Just click, listen and repeat! Don't just learn Spanish; put it into practice with a unique guided, step-by-step system. I've tested it and I wish I'd had something similar when I studied English!! |


Related Articles
Editor's Picks Articles
Top Ten Articles
Previous Features
Site Map





Content copyright © 2022 by Angeles Fernández. All rights reserved.
This content was written by Angeles Fernández. If you wish to use this content in any manner, you need written permission. Contact Angeles Fernandez for details.