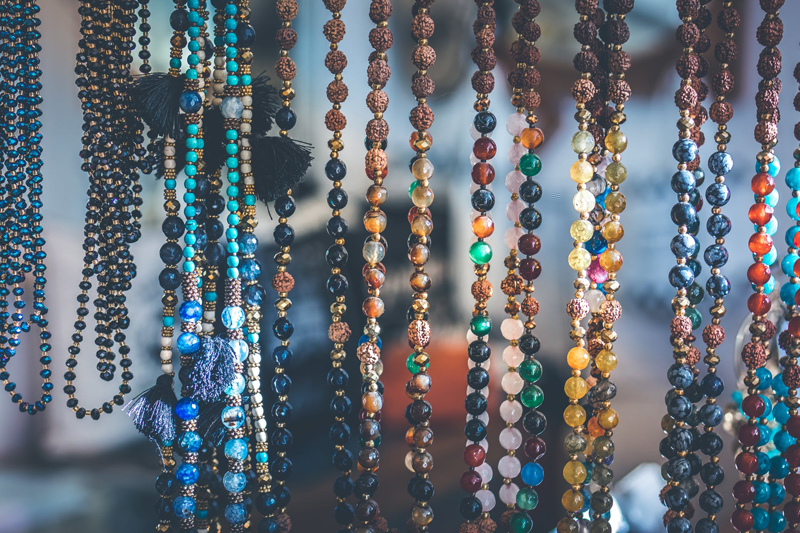 Beaded Bangle Bracelet
Things you will need for this project
Japanese size 15 beads, you can get them from most bead stores,
Out on a Whim Beads
has a gorgeous selection
Silamide size A thread
Size 12 or 13 needle
a 3 inch brass ring (available from craft stores)
The bracelet was something I'd considered making for awhile, but never got around to doing it until recently.
It's done in tubular peyote over the brass ring and you can find instructions
for tubular peyote at
Suzanne Cooper
's website in her jump start class room. While you are there, look at her patterns, kits and books.
It's 14 beads around the ring, so here's some graph paper to design a repeating pattern motif.
When you start beading, if you look at the picture of mine, up toward the top, there is a section that isn't in pattern, that's where I started and joined the ring of beadwork. I knew chances were good my pattern wasn't going to match up exactly, so I started with a couple solid blue rows, then started my pattern, when I got close to the end, I finished off the diamond shape I working on, and switched to blue. The beadwork has some stretch to it, so I worked until about a 1/4 inch to the end, then matched up the patterns, and wove the ends to together.
The pattern I used looks like Xs and O's from the side
I worked with about 3 feet of thread at a time so I wouldn't tangle as much, working with 14s, because they are so much smaller then 11's and have smaller holes then the cylinder beads, sometimes starting a new thread can be tricky, so the best way I've found is to use a stopper bead. I use a size 11 beads in a different color then what I'm working with, in this case it was a bright red, and you loop the new thread around the bead about 7 inches from the end of it, then pull it through your beadwork and weave to the bead you want to come out of to continue you'r pattern, then keep working, when you'r done, slip off all the stop beads and weave the ends
in changing directions occasionally. Doing it this way I avoid trying to tie tiny knots that may show or using glues. Snip the thread close.
Bangles made this way won't fit everyone, but beading rings this way can be used for other things. You can put a beaded medallion in the middle for a suncatcher, or bead smaller rings to use with scarves or shawls.
I was considering beading 2 smaller rings and attaching a ribbon to them as a belt.
I would love to see what other people do with it!


Editor's Picks Articles
Top Ten Articles
Previous Features
Site Map



Follow @shala%5Fbeads
Tweet





Content copyright © 2022 by Shala Kerrigan. All rights reserved.
This content was written by Shala Kerrigan. If you wish to use this content in any manner, you need written permission. Contact Shala Kerrigan for details.