Apple Nutrition and Recipes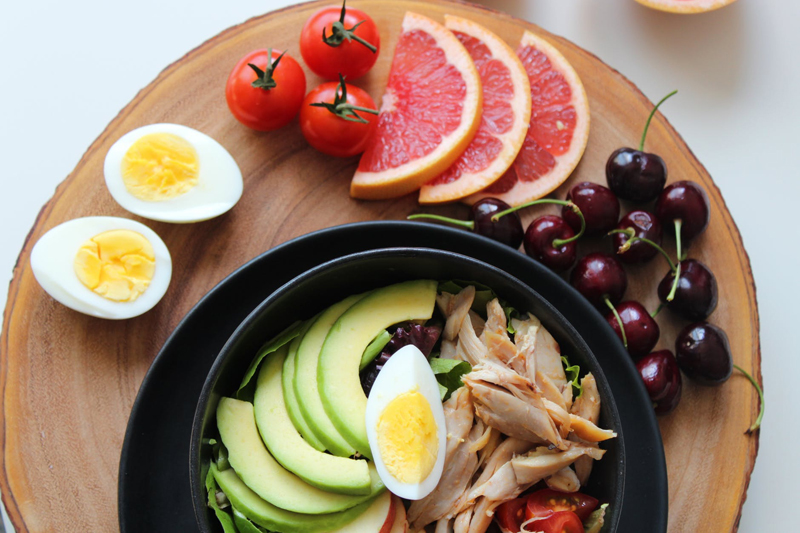 An apple a day helps to keep the doctor away. Is that really true? Johnny appleseed thought so - he planted thousands of trees to provide free food to colonists. It's pretty amazing if you think about it - people who were starving and had nothing to eat could simply walk to a tree and pluck a bunch of them.
While we think of apple "types" in modern times - red delicious, granny smith, in the old day there were simply trillions of trees, each one unique. They all bred with each other and created new varieties by the score. In modern times we've decided on specific types we enjoy and we make sure to graft them carefully so that their traits are passed down.
Apples are of course natural objects! They come in large and small, tart and sweet, juicy and dry. Any count you get for any apple is an
approximation
. Low carbing is about having a healthy lifestyle, not about obsession about .1g of carbs :)
carbs: 21g
fiber: 4g
net carbs: 17g
calories: 81
fat: 0g
cholesterol: 0g
sodium: 0g
protein: 0g
Vitamin C: 8%
Vitamin A: 2%
Iron: 2%
OK, so that's a lot of carbs in one apple! Apples are full of natural fruit sugar, i.e. fructose. That being said, you have to keep things in perspective. If you are craving something sweet and are about to eat an entire jar of Ben & Jerry's ice cream, having an apple is FAR better. Once you're on maintenance, you can easily have an apple each day and have it fit into your total daily carbs.
But if you are sitting there eating 5 apples a day and smothering them with peanut butter, and claiming this is "healthy" because apples come from trees, then you're unfortunately fooling yourself. Lots of unhealthy things come from nature :) The key is moderation here.
Fruit Carb Charts
Lisa Shea's Library of Low Carb Books


Related Articles
Editor's Picks Articles
Top Ten Articles
Previous Features
Site Map



Follow @LisaLowCarb
Tweet





Content copyright © 2019 by Lisa Shea. All rights reserved.
This content was written by Lisa Shea. If you wish to use this content in any manner, you need written permission. Contact Lisa Shea for details.