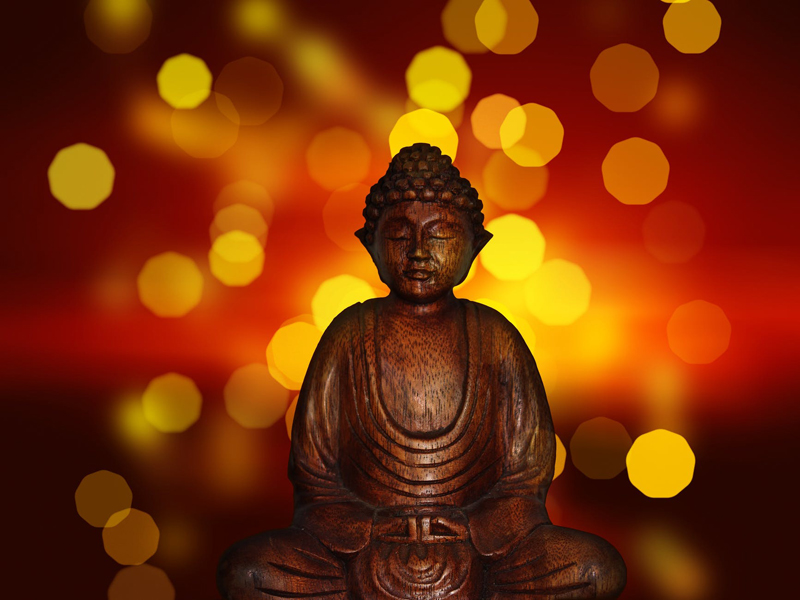 Bodhisattva literally means "enlightened being". It is used to describe a person who is on their way to Buddhahood. In Mahayana Buddhism, the definition is broke down further to mean a person who is dedicating themselves to the enlightenment of others rather then for themselves.
To take the Bodhisattva vows is a huge step onto the path of enlightenment. Starting on the path one must achieve something called a Bodhicitta or enlightened mind. Training begins with the 6 Perfections:
1] Generosity,
2] Ethics,
3] Patience,
4] Effort,
5] Concentration,
6] Wisdom
To become a Bodhisattva is to be fearless. There is no aversion for those who are hostile and there is no obsessive clinging to those who are closest to us. There is no possessiveness, only love, compassion and discernment into the nature of reality. There are 4 key vows one must take on to make it known they are on the path of Bodhisattva. These are:
1. However innumerable sentient beings are, I vow to influence those seekers who have planted the causes and conditions along the path in succeeding to achieve it.
2. However inexhaustible the defilements are, I vow to contribute in extinguishing them.
3. However immeasurable the dharmas are, I vow to master them.
4. However unattainable the Way is, I vow to attain it.
There are 18 Root Vows and 46 Auxiliary Vows which are explained in more detail at
this website
. It does sound like a lot but if you are already a practicing Buddhist, Bodhisattva is not hard to achieve. There is an awesome slide show at
this website
explaining What a Bodhisattva Does.
And lastly I point you to
this video on YouTube
of a breath taking dance by a deaf Chinese dance troupe performing the Thousand-Hand Bodhisattva Dance. Namaste`!


Related Articles
Editor's Picks Articles
Top Ten Articles
Previous Features
Site Map



Follow @mommymystic
Tweet



Content copyright © 2021 by Jeanette Stingley. All rights reserved.
This content was written by Jeanette Stingley. If you wish to use this content in any manner, you need written permission. Contact Lisa Erickson for details.