Twixt and Tween-the Fall Gardening Season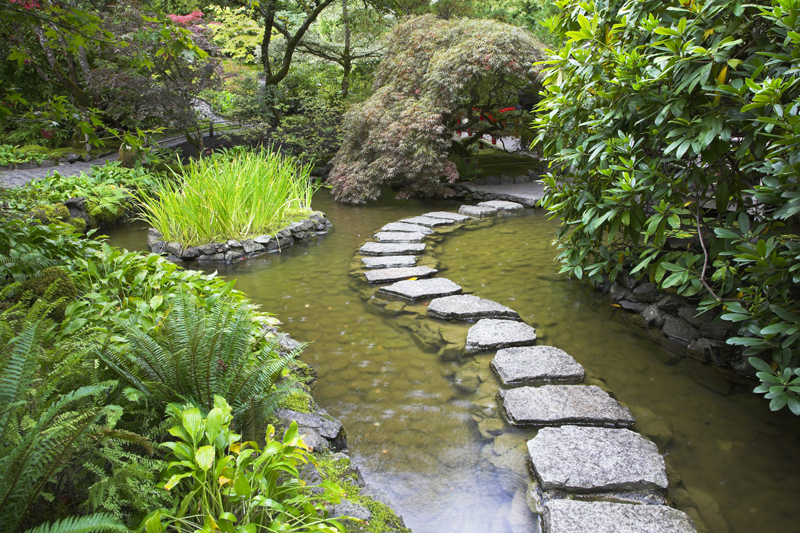 In some colder areas of the country, the nighttime temperatures have already dipped into the mid-30's. Gardeners in those regions will soon be putting their gardens to bed for the winter. On the other hand, those in warmer areas can look forward to an extended fall season before old man winter arrives.

With careful planning, the fall garden can add color and beauty well into the winter months if we choose cold-tolerant plants. These include annuals, perennials, and woody plants. Typically, one need not redo a whole landscape. Often, all that is required are a few well-planned container gardens for strategic areas of the yard. This allows us to focus our attention on key
areas, such as entrances and the most-used areas of the yard.

Normally, fall-blooming pansies are among the most commonly grown cold-hardy flowers in the South. Now, some nurseries guarantee that the pansies will overwinter and return in the spring. An example includes the Icicles series. Flowering cabbages and kale are also widely available.

For the fall to winter growing season, there are a number of other suitable annuals. These include the African daisy, borage, butterfly flower, Cape marigold, Dianthus, English daisies, million bells, and nemesia.

Other plants may be true perennials that are somewhat tender. In other words, they can tolerate some cold temperatures, but ordinarily won't survive the onslaught of winter weather. We commonly grow them as annuals and discard them once the snow and ice come. Examples would include tender fuchsias, and flowering maple. Some primroses may also fit into this category.

Though they aren't always available in the fall, cyclamens are an excellent choice for autumn to winter color for pots. In areas where the winters are very mild, these can be treated much as pansies.

In addition to annuals, there are a number of perennials that continue to live and bloom after the first frost. Among these are several herbs, such as anise-hyssop, garlic chives, and lavender. For flowers, we can choose from the following: asters, candytuft (Iberis 'October Glory'), Japanese anemone, leadwort, 'Autumn Snow' loosestrife, monkshood, pigsqueak, snapdragons, stonecrops, and summer phlox.

For the fall-winter landscape, there are some other excellent choices. For 2004, you should see some wonderful collections of plants for this season. Fernlea has introduced the Winter Garden Collection. Basically, the idea is to replace summer-planted gardens with Icicles pansies (also from Fernlea) and conifers that provide beautiful color and interest throughout the fall and winter months. The collection includes cedars, false cypress, and junipers for colorful foliage. Heather, which produces blossoms, is also a part of the series. Gardeners can sign up at the Fernlea website to receive emails when the plants arrive at their local stores.

In addition to Fernlea's collection, gardeners should also look for the Snow Angels from the Simply Beautiful line of plants. These are colorful flowering plants that are cold and frost-tolerant. They should be available in local independent garden centers. The collection features pansies and violas as well as Bacopa, coreopsis, Dianthus, ornamental millet, and mums.

The idea of winter gardens is finally catching on, and it is about time. We welcome spring flowers and the exquisite beauty this season has to offer, but realize we need to plan for year-round interest. For those gardening in the Southeast, there is a wonderful winter gardening guide. "The Winter Garden-Planning and Planting for the Southeast" by Peter Loewer and Larry Mellichamp is from Stackpole Books. Recommended for zones 6 through 9, it features over 450 suitable plants. For each plant, there is detailed information, including a description, the growing requirements and care. For winter gardens, they recommend plants with interesting textures and foliage as well as colorful berries, fruits, pods, and plumes. In addition, the authors devote chapters to winter-blooming species and those with fragrant blossoms or foliage. They also provide details on how one goes about planning a winter garden.

The warm days of fall give gardeners in warm climates an excellent opportunity to begin refurbishing those beds and borders to provide for seasonal interest until spring arrives next year.



Editor's Picks Articles
Top Ten Articles
Previous Features
Site Map





Content copyright © 2021 by Connie Krochmal. All rights reserved.
This content was written by Connie Krochmal. If you wish to use this content in any manner, you need written permission. Contact Connie Krochmal for details.